Wonder Woman triumphed again at the box office in its second weekend in theaters, earning $58.6 million in the US and Canada, for a total of $206.5 million over its first 10 days.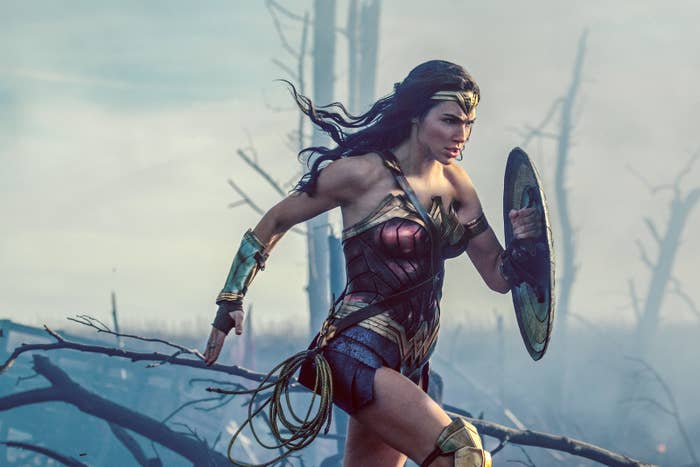 That's a 43.2% drop from the superhero movie's record-setting $103.3 million domestic debut — an astonishing accomplishment, particularly compared to how every other superhero movie has performed at the box office since the genre began to dominate Hollywood's output in 2008.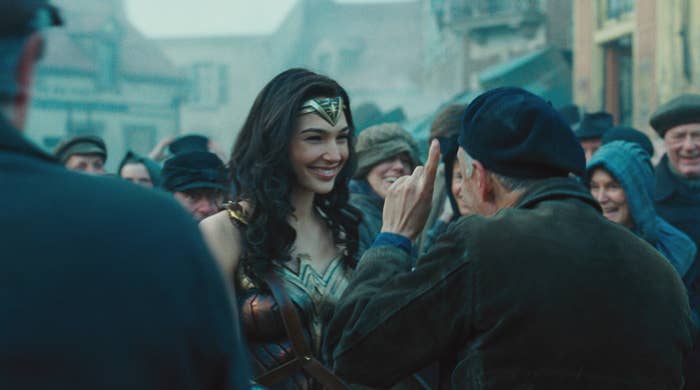 Since 2008, on average, superhero movies tend to drop 59%–60% at the box office from their first to second weekend in theaters. Wonder Woman's 43.2% drop is better than every superhero movie in the current "cinematic universe" era.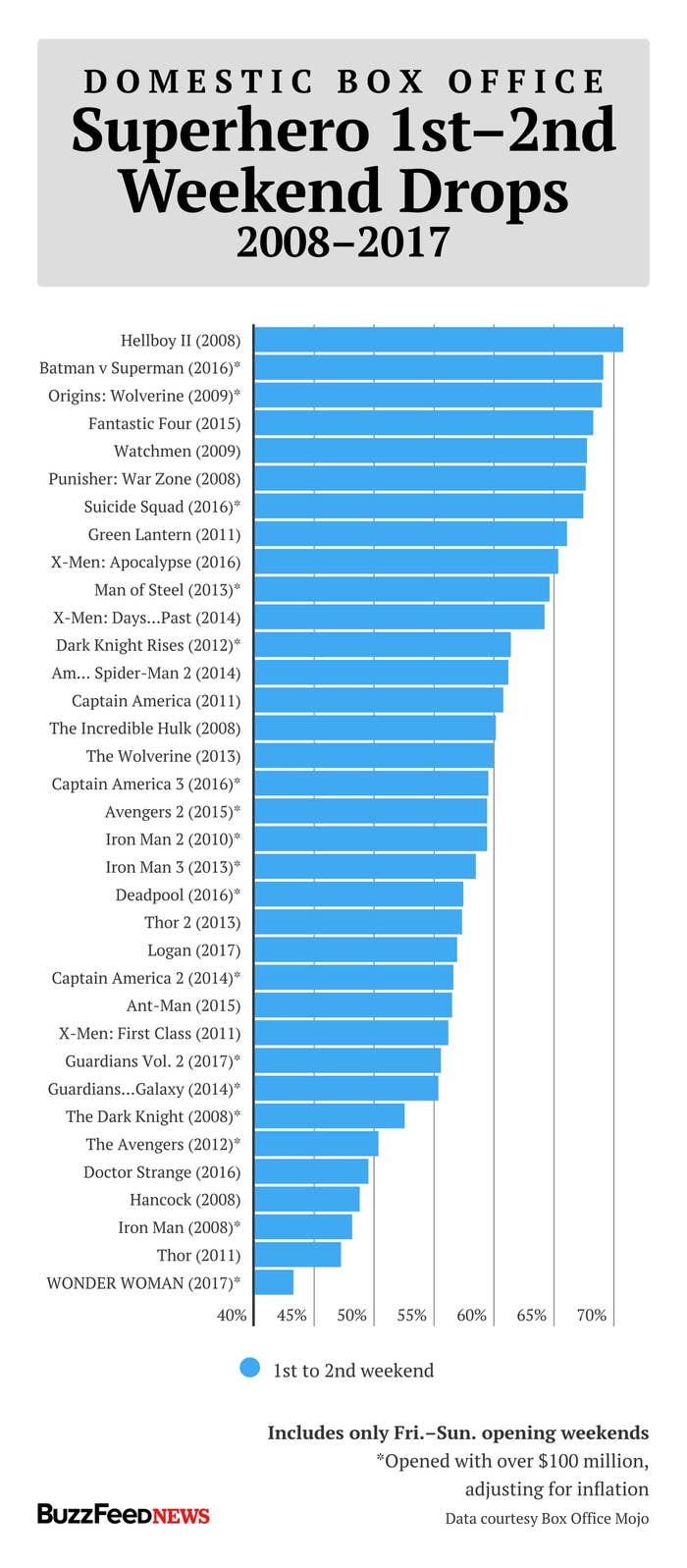 At this pace, Wonder Woman will likely surpass most of its counterparts in the DC Extended Universe, the moniker Warner Bros. has bestowed upon its interconnected suite of movies based on DC Comics.
But even after adjusting for inflation, Wonder Woman's slower start hasn't hampered its progress when compared with other superhero movies' debuts.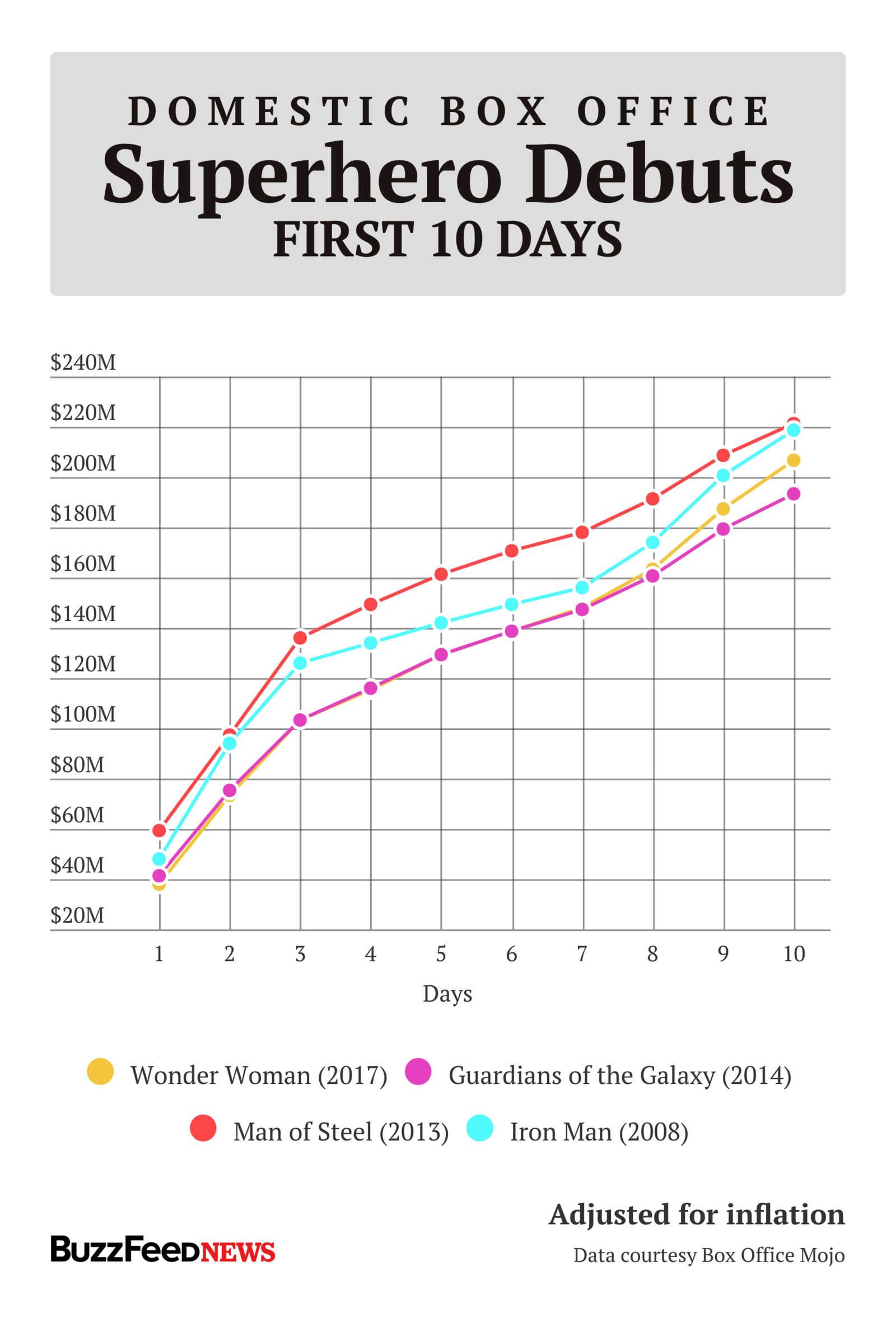 With no effects–driven action movies opening until Transformers: The Last Knight on June 21, Wonder Woman is only just discovering its full box office potential.