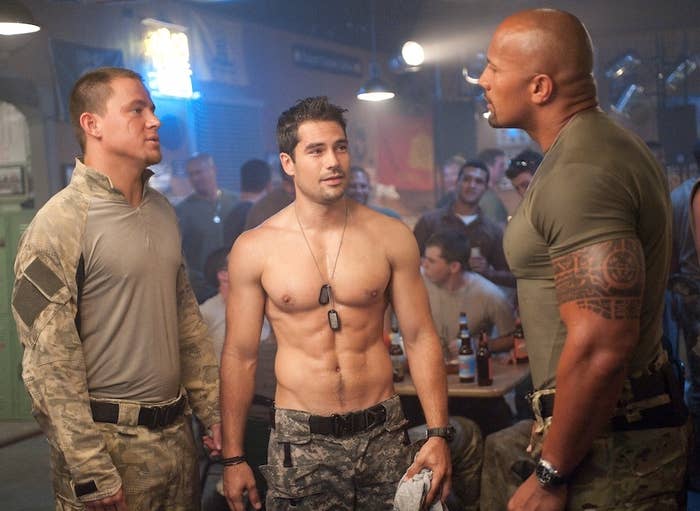 The bad news: Channing Tatum doesn't take off his shirt in G.I. Joe: Retaliation.
The worse news: Co-star D.J. Cotrona (Detroit 1-8-7) does take his shirt off in the movie — but the scene was cut from the film.
The great news: Miraculously, Paramount released a photo of this scene, which we are bringing to you above.
The context: Director Jon M. Chu told me that the bar scene with Tatum, Cotrona, and Dwayne "The Rock" Johnson was cut and re-shot early last year — before the film's release date was pushed from June 2012 to this weekend — without Cotrona because it wasn't successfully conveying the warmth of the relationship between Tatum and Johnson's characters. "It was more plot-driven," Chu said. "It didn't set the tone right for movie. We wanted something a little more jokey." So out went Cotrona, and in went a scene of Tatum and Johnson bonding while playing a military video game. With their shirts on. I know!