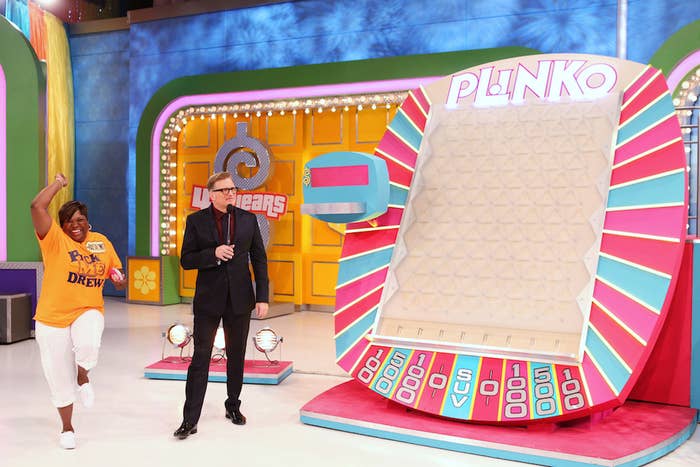 LOS ANGELES — On Wednesday, producers of CBS's long-running daytime game show The Price is Right taped a special episode in which contestants only played the most universally beloved game on the show: Plinko.
"When we realized it was the 30th anniversary of Plinko, we wanted to do something special," executive producer Mike Richards says. "And [host] Drew [Carey] and I have always wanted to do an all-Plinko show. This seemed like the perfect opportunity to keep trotting it out." To sweeten the experience, the studio audience was kept unaware that it was an all-Plinko episode.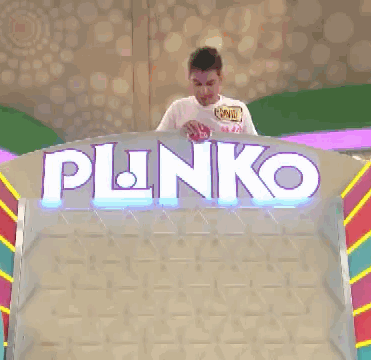 The two-part game involves contestants correctly guessing the retail price of a product, which wins them up to five Plinko "chips" (including one "free" chip) that they then send down a peg board, aiming to get the chip into various slots that range from $10,000 in value to $0. For the special Plinko episode, some of those slots were replaced with special prizes, like new cars and international vacations.
"There's so much history with this game," Richards says. "It's almost becoming baseball-like. ... People have all kinds of theories of where to drop [the chip] — whether to drop it high and let it go, or as low as you can and try to feed it into that slot, or come off to the right and move it left."
The episode will air on Friday, Sept. 27, 2013.