Everything You Need To Know About This Year's Oscar Performances
Producers Neil Meron and Craig Zadan explain to BuzzFeed News why ratings data has led them to emphasize singing and dancing — and why this year's presenters are so diverse.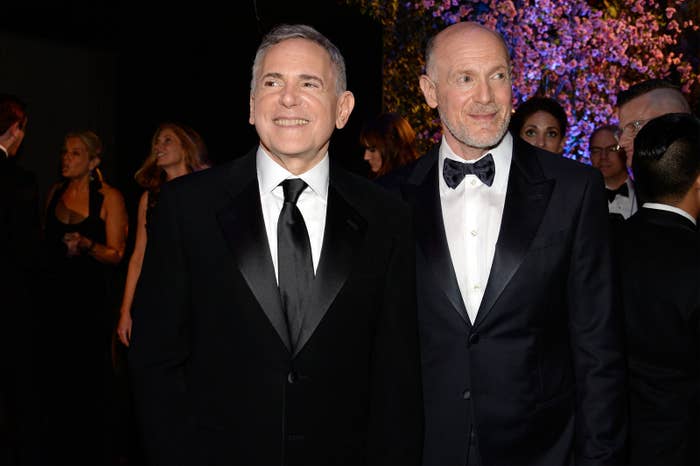 LOS ANGELES — It's a time-honored Oscars tradition that at some point, a seemingly pointless montage of clips with a loosely connected theme will eat up three minutes of the three-and-a-half-hour-plus telecast — just long enough for viewers to run to the bathroom or refill their bowl of popcorn. But don't expect that to happen this year.
In their third go-round producing the Academy Awards telecast, Craig Zadan and Neil Meron have learned to focus their attention on the only elements that have proven to drive viewer interest. So, say good-bye to those montages!
"We get a chart with the ratings," Zadan told BuzzFeed News last week, seated next to Meron in their makeshift office at the Dolby Theater, which houses the annual Oscars telecast. "Last year, we really peaked when Pink did The Wizard of Oz sequence. Went way up. … For the film clips, they go down. So the audience at home clearly does not love the clip packages."
"It's a very odd show to produce, because you do have to hand out all the awards," Meron added of the montage tradition. "It's hard to have a through-line to the show, and that's always been the challenge with a lot of producers … But you want to celebrate films and filmmakers. Sometimes it's done with more elegance than other times."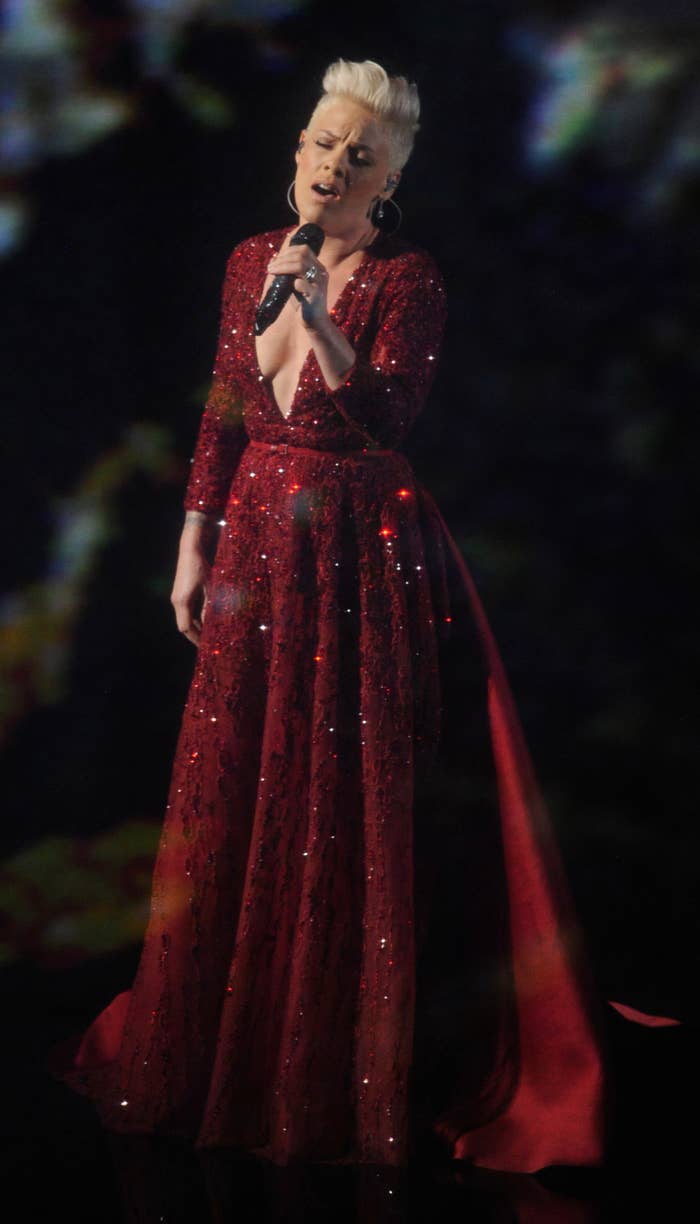 Bolstered by the ratings data, Zadan and Meron — who have built their careers producing musicals for film (Chicago, Hairspray) and television (The Sound of Music Live!, Peter Pan Live!, Smash) — have made it their mission to make the Oscars into the best show possible. And that means musical performances. A lot of them.
"Certainly we come from a world of putting on musical entertainments, and I think that's one of the things that we have a great deal of fun doing on the Oscar shows," said Zadan. "We have to satisfy ourselves and the nominees to make sure that we do everybody justice. But once we've satisfied everyone, then the icing on the cake is the additional moments of entertainment that we want to put on."
Along with performances of the five nominated songs, Lady Gaga, Jennifer Hudson, Anna Kendrick, Jack Black, and host Neil Patrick Harris are all set to perform in special sequences during the 2015 telecast. The trick for the producers is keeping the performances connected to the movies in a tangible way. "We're constantly trying to look at what would be interesting for the audience to see in the context of film, in addition to the movies," said Zadan.
He isn't just talking about the billion people watching the telecast at home, either.
"We studied many, many, many years of Oscar shows before when we started three years ago," Zadan said. "What we noticed was that early on, the Oscar shows were packed with movie stars in the audience who had nothing to do with that year's Oscars. You realized that it was the nominees and all of Hollywood in the audience. As the years have gone on until recently, the only people you saw in the audience were the nominees. So we sort of changed the rules. We said, basically, 'You can present if you sit in the audience and you stay for the show.'"
As it happens, this year Zadan and Meron seem to have secured a sizable number of actors and performers of color to appear in the audience and throughout the ceremony — but according to them, that's not a reaction to the criticism that this year's nominees are among the whitest ever.
"We have always made it a point to have the presenters be as diverse as they possibly can be." —Neil Meron
"If you really examine the [Oscar] shows that we've done, we have always made it a point to have the presenters be as diverse as they possibly can be," said Meron. "It wasn't any sort of reaction to what happened. It isn't anything that we were told to do. It's what we do."
Added Zadan, "I think if you went back and looked at the presenters last year, you would see that there was an enormous amount of diversity in the show, both with the presenters and the performers. If you looked at that against this year, it's about the same as we had last year."
They are correct: The first year Zadan and Meron produced, 12 people of color presented and performed on the Oscars, more than doubling the number in the previous two ceremonies. This year, however, that number has jumped to at least 15.
"We work with the nominees that are brought to us," said Zadan. "That's one thing that the Academy has been very proud of, that the Oscar show is really different than the nominees."
That effort is especially on the producers' minds this year, given how relatively unseen this crop of Best Picture nominees is.
"The journalists keeps writing about how if you have a Titanic, you have huge audience for the show, and if you don't have a Titanic, you don't," said Zadan. "We don't just want to do the awards; we want to do the awards plus other stuff. Anyone that's interested in these particular movies will come see it. Those that are interested in just annually watching the Oscars will come anyway. And then we thought, Let's put on a show where there will be things that people will tune into just because they want to see that particular thing."
And this year, there are a lot of "particular things" to choose from.
The 87th Academy Awards air on Sunday, Feb. 22, at 8 p.m. ET/5 p.m. PT on ABC.
This story has been updated to remove embargoed information.