Astrophysicist Neil deGrasse Tyson, director of the Hayden Planetarium at the American Museum of Natural History in New York, had a few issues with the space-set thriller Gravity.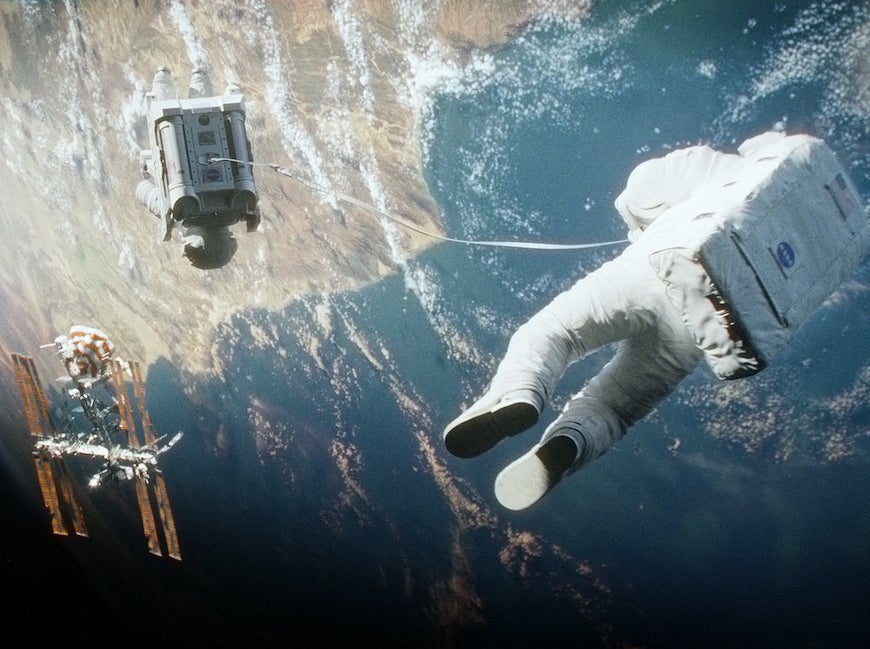 At first, it was just with the film's title.
And for a second, it look liked Tyson's issues stopped there.
But then Tyson started in on the film itself — and at first, he was on kind of shaky ground.
FWIW, Bullock's character does say in the film her work on Hubble originated with hospital imaging technology.
But then Tyson began to fact-check the movie as only a Harvard and Columbia educated astrophysicist can. And it was hilarious.
Tyson didn't keep his thoughts just to the world of science, either.
His final point, in fact, was more about sociology than astrophysics.
UPDATE: Despite his concerns about factual accuracy, Tyson did enjoy Gravity!