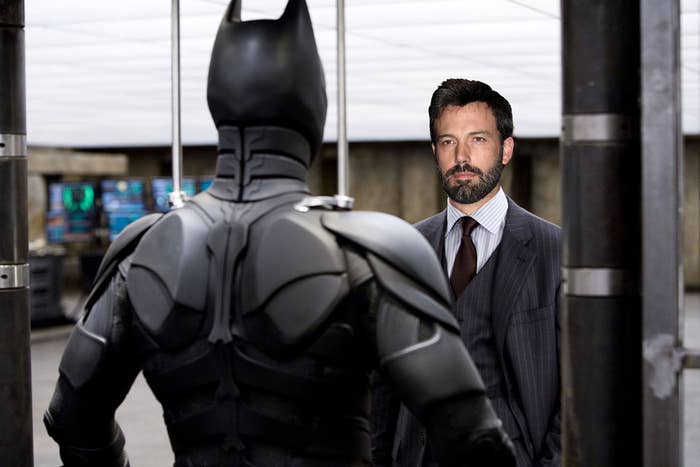 Ben Affleck is a superhero once more.
Warner Bros. announced late Thursday that the director and star of the Oscar-winning Argo will play Batman (and his alter ego Bruce Wayne) in the upcoming sequel to this summer's Man of Steel, to be directed by Zack Snyder. He will star opposite Henry Cavill's Superman/Clark Kent, as well as Amy Adams (Lois Lane), Lawrence Fishburne (Perry White), and Diane Lane (Martha Kent).
The movie does not yet have an official title, but has been informally referred to as Batman vs. Superman ever since Snyder announced the movie at the 2013 San Diego Comic-Con in July. It did, however, land an official release date: July 17, 2015.
The last time Affleck played a superhero, it was Marvel Comics' blind crime fighter Daredevil in 2003.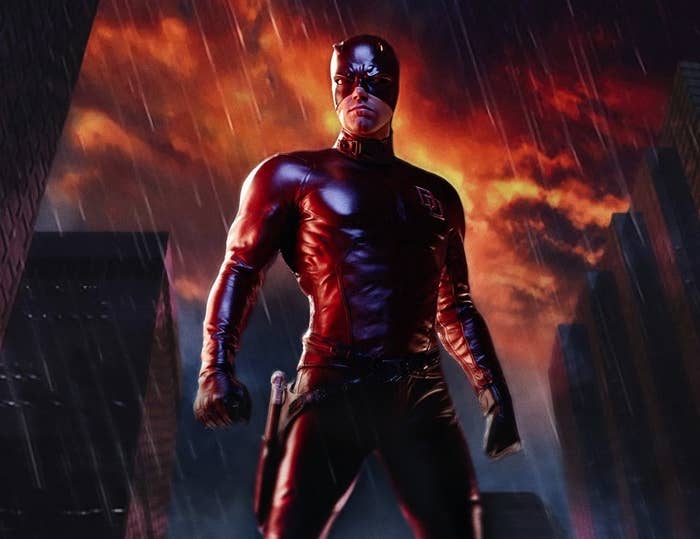 While the movie made $179 million worldwide, it was seen as a disappointment. (In a superhero-adjacent outing for Affleck, in the 2006 movie Hollywoodland, he played the actor George Reeves of the '50s TV series Adventures of Superman. So, yes, technically, Affleck has also played Superman.)
Somehow, it seems like this movie will have a different fate.
In truth, Affleck suiting up in Batman's cape and cowl isn't that big of a surprise. His career resurrection as an acclaimed filmmaker was largely made possible thanks to his cozy relationship with Warner Bros., which produced and released both The Town and Argo. At one point, Affleck was rumored to direct Warner Bros.' long-in-the-works Justice League movie — a rumor that is likely to be kicked back up again with this news.
Affleck will next star opposite Justin Timberlake in the October financial thriller Runner Runner (he's the bad guy), and he's set to take on the lead male role in the highly anticipated adaptation of Gillian Flynn's best-selling novel Gone Girl, which will likely shoot this fall.
The internet's verdict was swift — a lot of people were NOT HAPPY about it:
But some felt differently, and came to Affleck's defense:
Some didn't know WHAT to think:
While there is a loooong way to go before the final verdict on Affleck's casting can be rendered, at least one thing is for certain:
UPDATE: It appears Affleck's biggest booster is Newark, New Jersey, mayor and current U.S. Senate candidate Cory Booker: