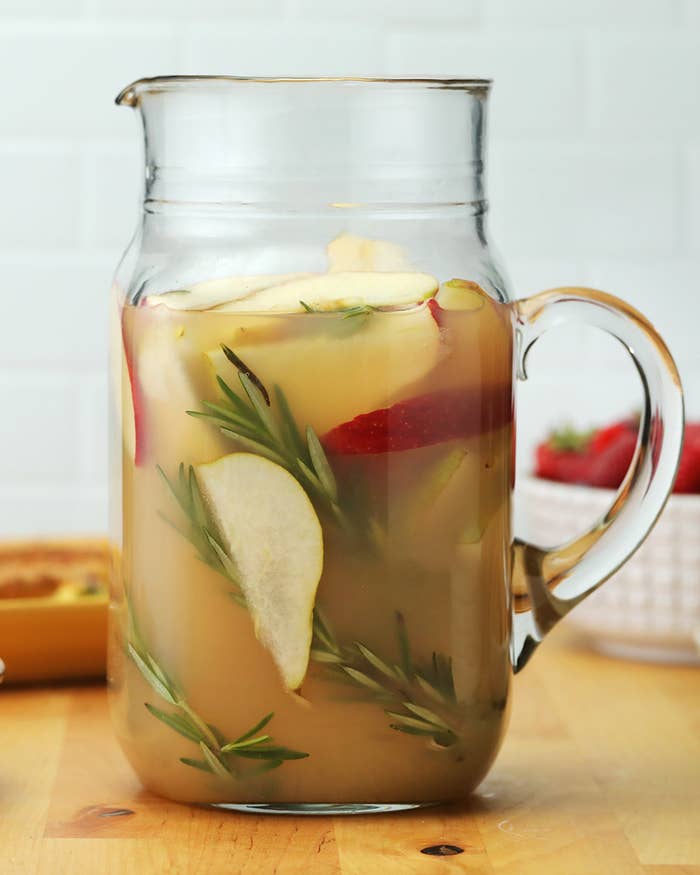 Ingredients:
11⁄2 red apples (any variety), thinly sliced
1 pear, thinly sliced
3 rosemary sprigs
11⁄2 cups Absolut Juice Apple
11⁄2 cups apple cider
1⁄4 cup lemon juice
11⁄2 cups sparkling wine
11⁄2 cups sparkling water
Preparation:
1. Place apples and pears in the bottom of a large pitcher. Add in rosemary sprigs. Pour in Absolut Juice Apple, apple cider, and lemon juice. Stir with a long spoon. Let rest for 1 hour to fuse the flavors.
2. Pour in sparkling wine and sparkling water. Stir again. Serve!