1.

What's your favorite conspiracy?

Beyonce, Rihanna, Kanye and Jay-Z run the Illuminati. Taylor Swift's Look What You Made Me Do was her audition.

Ancient Aliens made the Pyramids.

The Berenstein v Berenstain Bears one.

Nikola Tesla was the true inventor of electricity. Thomas Edison is not who he says he is.

Finland doesn't exist. It's owned by Japan for illegal fishing.

Jay-Z is a time traveling vampire

2.

What's your favorite TV show?

Supernatural, but I got too scared to finish it.

3.

Who's your favorite superhero?

Superman, because I'm basic.

The mascot for Casey's Pizza.

Spiderman (the cartoon one).

4.

Order some coffee.

I'll take whatever the guy in front of me gets so I don't sound lost.

Could I just have some water?

A white chocolate raspberry latte, but I'm saying really quietly so no one hears.

Coconut latte with a double shot.

Yeah, I'll take a java chip frappe with one espresso, thanks.

Chocolate and whip cream, hold the coffee.

5.

What animal do you relate to most?

6.

Who's your favorite comedian?

7.

What song would play in your '80s movie montage moment?

Jessie's Girl by Bruce Springsteen

Chinese story-telling drums

All Over the World by ELO

Another Bites the Dust by Queen

8.

What's a semi-useless invention that you predict will become popular in twenty years?

LED shoelaces, all the rage.

Air-conditioned umbrella.

Recliner-level chair paints.

A fake plant that grows without dying.

A thing that reads you messages/notes if you're too lazy to do both.

9.

Pick a name for your plant that will likely die by wintertime.

Oh Gosh I'm So Sorry Little Buddy I Forgot About Drinking Enough Water Myself Much Less Water You

10.

Which fictional Jeopardy category would you be really good at?

Letters that are contained within the alphabet.

Alexander? I hardly know 'er!

Disney actors: where are they now?

11.

What Fear Factor would be a factor for you?

Drinking anything with a weird texture.

Eating a slug while sitting in a tub of slugs.

Probably doing anything on a escalator.

Eating food that still has eyes.

The round where I would be forced to drive my beloved PT cruiser into a lake and try to escape but my hands are tied together with pythons.

Eating a spider while being buried alive.

The sharing feelings round.

12.

Which deceased historical figure would you resurrect for a coffee date?

Plato so I can tell him he was full of it.

13.

Which fictional character do you most identify with?

Hermione Granger if she grew up to be Leslie Knope

14.

What's your favorite color?

Blue, but not really blue, just an alright kind of blue.
Which 2017 Black V Member Are You?
You're kind of a punk and a little bit mysterious, but also not really. You seem like maybe you could have been the prom queen, but also maybe not? Mysterious. You complain a lot, too, but hey who doesn't.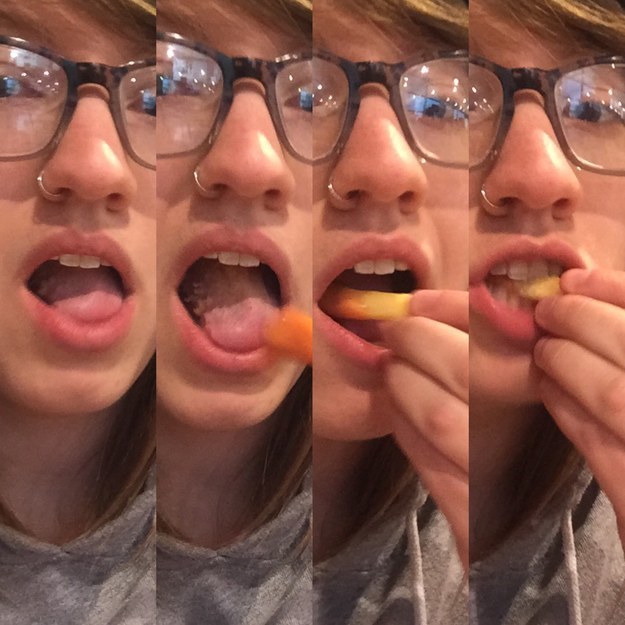 You might be the mom of your friend group, but you still know how to have a good time. You're super organized and spend the bulk of your time studying, but hey, you'll probably be a doctor someday.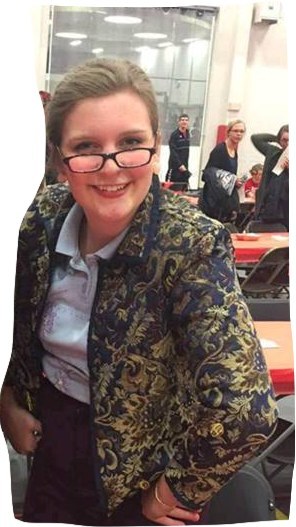 You're a giggly person who laughs a lot, and sometimes for far too long. You're friendly and say hi to almost everyone you see and also have a weird obsession with OJ Simpson.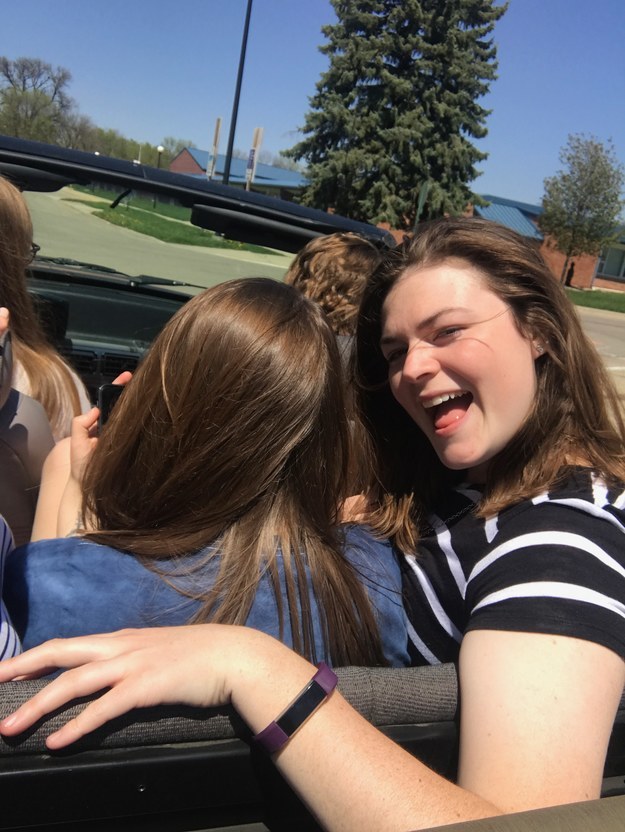 You're definitely one of, if not THE, star of the theater department, and you love to dab. You seem like a pretty smooth dude, and you also have really great taste in shoes.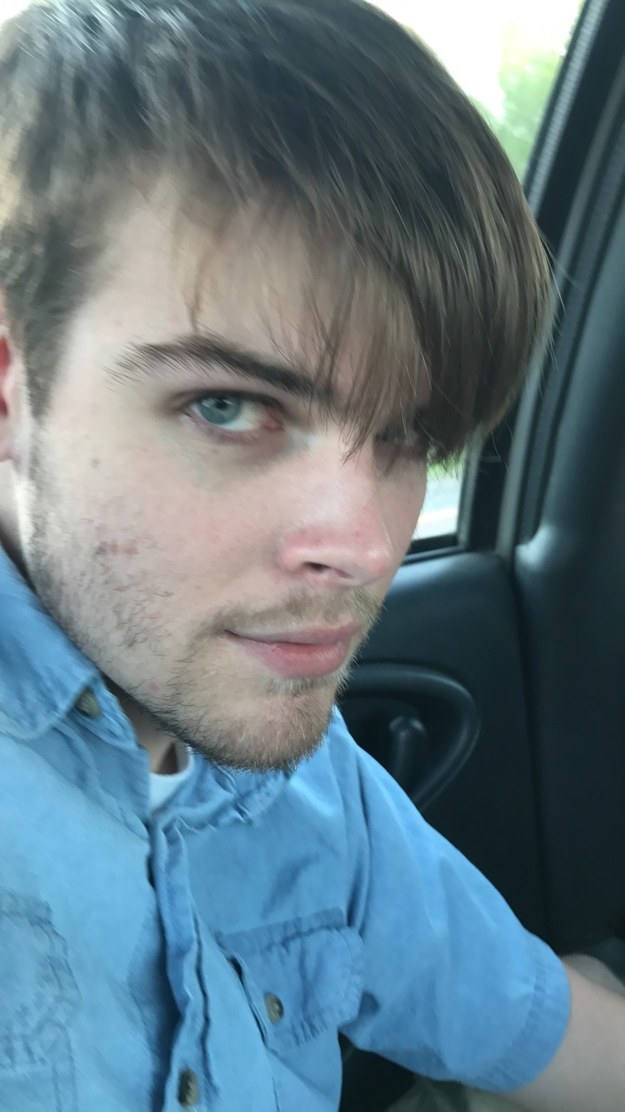 You're a theater lady with attitude--some even say you're bouncy--and you probably like cats a lot. People really like to roast you, but you take it well. Good for you.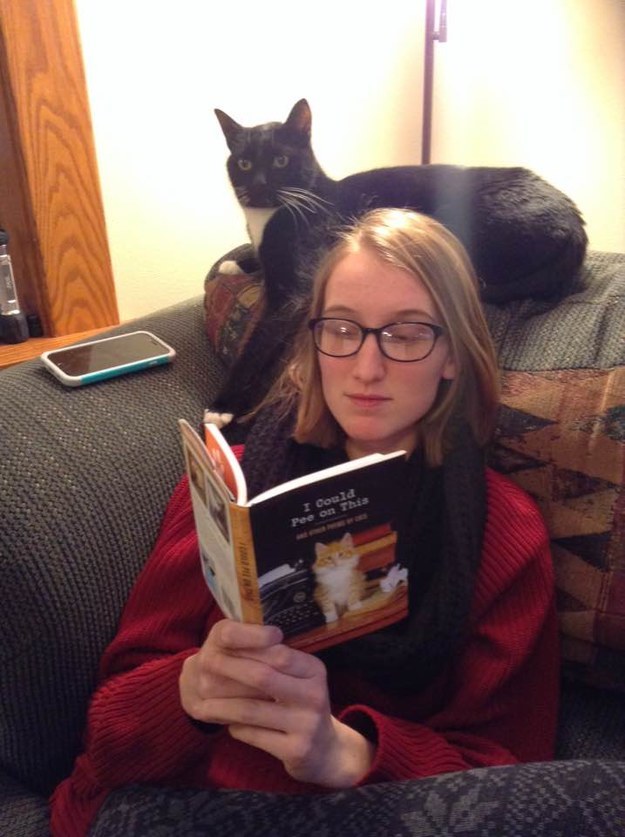 You're kind of a suspicious guy, but you're also pretty smart--maybe TOO smart sometimes. You tend to run almost everywhere you go, and you live life with a general bounce.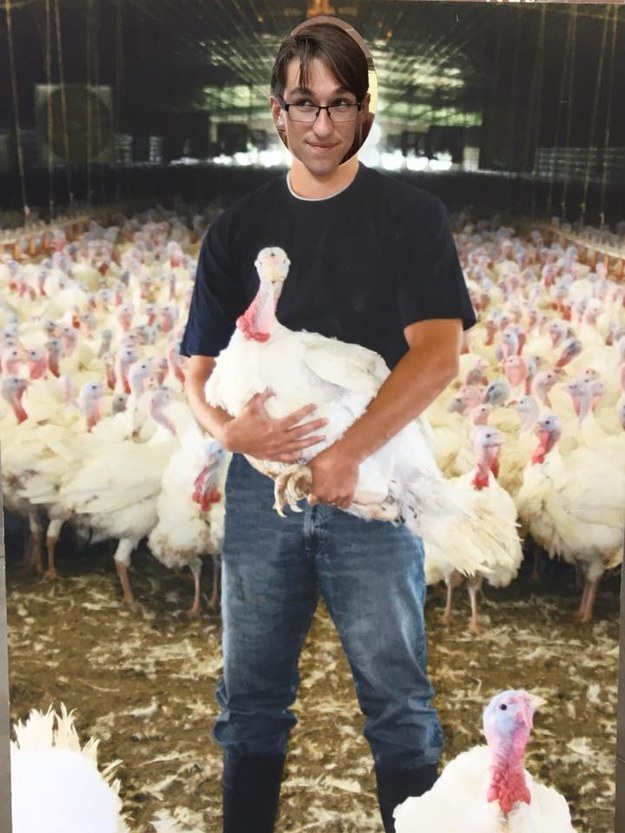 You probably love to dance and drink tea, and you're a romantic at heart. It's likely you were born in the wrong era since you have such an old soul, but you are also a genuinely uplifting person with a really cool nickname.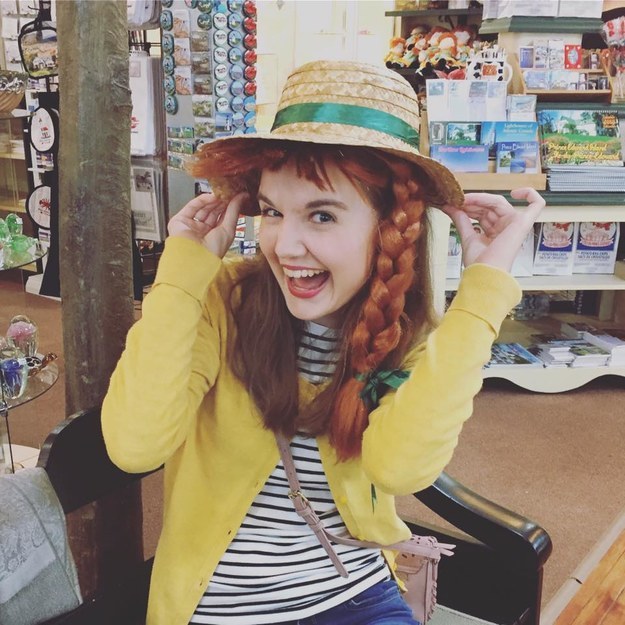 You're a 1950s boy next door with a recently shaved beard. You really love your family and cars, and you also know how to plan some killer group events.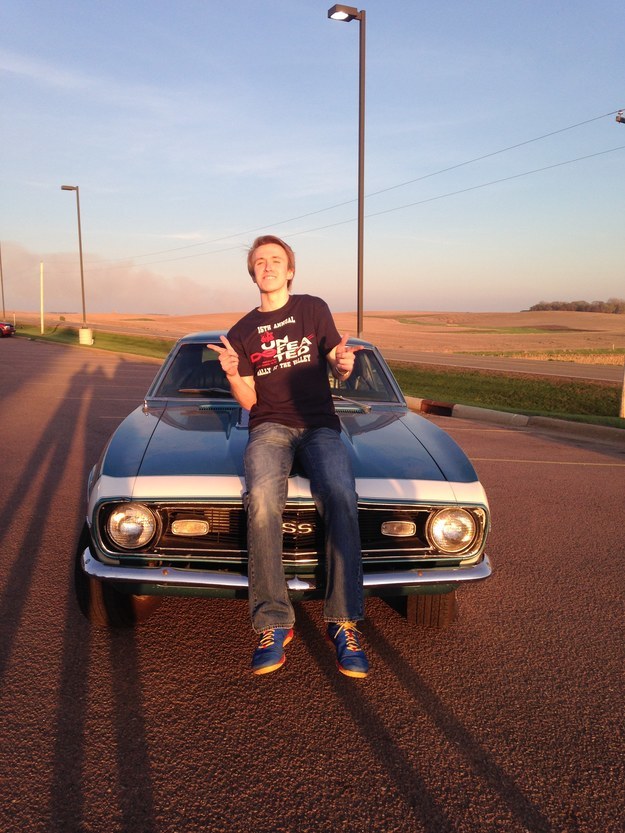 You are super cute and seem like a nice, friendly gal. You are maybe really into nature, and your last name is also fun to say. Plus, you look super cool in this picture.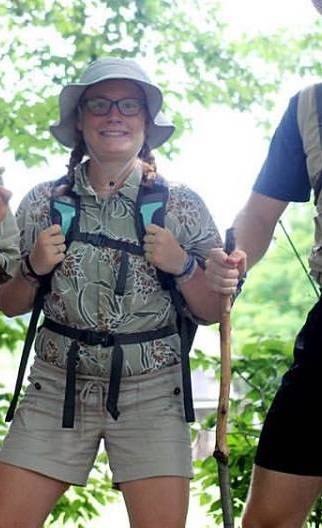 You're probably too cool to even be taking this quiz, even though you kind of have an old lady name. You're also really tall and have a distinct style. Plus, you're really great at throwing things at people.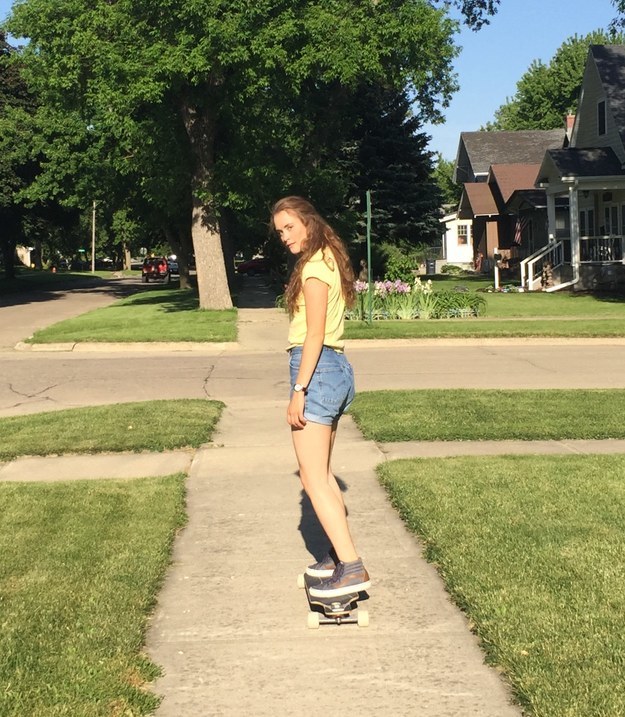 You're a kinda noodley dude who knows a lot of sports statistics. You seem like you would be a really great neighbor that would loan out sugar to anyone in need. You also don't use Facebook, so it's hard to find a photo of you.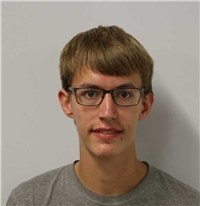 Your name sounds fake, but it definitely isn't. You're kind of sassy, and also really bad at doing laundry, so you wear the same shirt a lot. You like math and that's cool because a lot of people don't, and we need someone to do math in this world or who knows what might happen.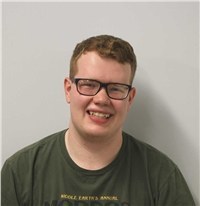 There are a lot of people on campus that look like you, and that's confusing! But you're a one of a kind guy who has a really crappy bike and used to play sports. You're probably the most athletic person on the V.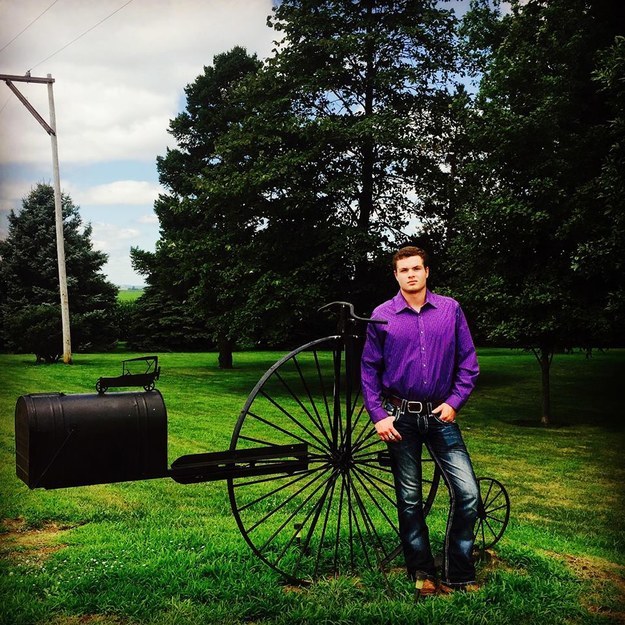 This post was created by a member of BuzzFeed Community, where anyone can post awesome lists and creations.
Learn more
or
post your buzz!