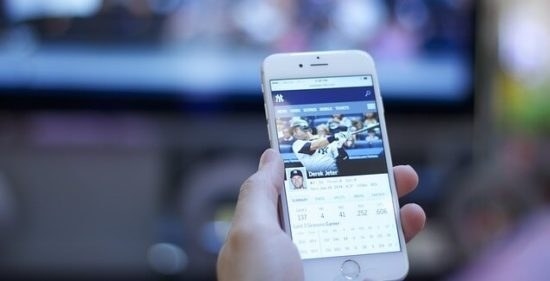 Rising Indian Market
According to the Ericsson Mobility Report, released in June 2016, Mobile subscriptions are expected to hit 1.4 billion by 2021.
With the rising disposable income's seamless and secure payment gateways and now with the digital India movement, the smartphones have become a necessity. From ordering food with an online menu to booking a cab and paying the driver without wrangling over small change, we have become habitual to using the smartphone and a plethora of apps that make our lives easier or so we say.
"Everybody is looking at India as a huge landing ground for their innovation and also as a next big step in that part of the world."
- Sanjeet Pandit, Qualcomm, Senior director for business development and sales for Asia-Pacific and India (30% of the smart phones in India use chips from Qualcomm)
India has come a long way from being a nation that offered only 2G/3G data services, while the world had already been using 4G LTE, to a nation that has mobile service providers proactively offering an easy and smooth transition to the upgraded connectivity to almost a billion people. With the digital India has come a new wave of Indian mobile manufacturers moving towards the Make in India mission.
The Threat
While, Micromax and Karbonn are leading smartphone manufacturers in India, we do have an array of manufactures who are trying to squeeze in some market share. Intex, Xolo, Videocon, iBall and Lava are among the other manufactures. However, the Indian vendors are furious on losing market share to the Chinese companies in the past two years.
As per a marketing research firm, Counterpoint, the Indian players had approximately 54% market share that has drastically dropped down to around 20% in the last two years.
The Chinese players that have 50% of the market for the first time ever in India are to be blamed for the same. There is an outcry from the Indian vendors as they are unable to fight back against the Chinese manufacturers. There was a time when the Indian vendors leveraged their relationship with the Chinese ODM' s and manufactured low-cost phones that sold well, but the saturation in the Chinese market became a turning point for the Indian's. Whereas they could have taken advantage of the fact that the Indian consumers were ready to pay huge amounts for these smartphones. Meanwhile, the saturation in the Chinese market led to companies like Gionee, Xiaomi, Huawei and other Chinese companies began to look elsewhere, with India and Indonesia becoming their focus markets.
Since, companies like Vivo, Oppo and Gionee where originally ODM partner with Micromax and other local companies, they had all the insight on what kind of phones sell in India. While, the Indian vendors did not take this competition seriously, when vendors like Xiaomi, Oppo etc. entered the Indian market a sense of panic set in. However, to understand how it all happened, you will have to look at the history of the phone business in India and the ever changing relationship or rather war between Indian and Chinese companies.
All the Chinese vendors not only played on cost but also logistics to match the local policies. On such example is that they started assembling and manufacturing parts in India, participating in the Make in India program. Close to 70% of these Chinese handsets are manufactured in India, according to several market research firms. Also, over the last few years, the Chinese smartphone makers have commandeered every Indian celebrity that matters. Deepika Padukone is endorsing Oppo, Ranveer Singh is peddling Vivo, Alia Bhatt and Virat Kohli are mouthpieces for Gionee and even the Big B has been harnessed to flog OnePlus. The Indian vendors seemed to have lost track of who and what the Indian consumers find cool.
All this said and done, the main challenge is to make sure that India smartphone makers do not lose this war against the Chinese companies. Indian manufactures have scaled down their efforts and are trying to assess the strategy of these Chines players that are eating up their market share.
"You have to watch out for Chinaman," Micromax's Sharma said as he unveiled the Canvas Infinity. It was a play on words - in cricket, Chinaman is a ball from a left-arm bowler that turns the opposite way to orthodox left-arm spin.
The Antidote
Aiming to empower the Indian smartphone market, Make in India, an initiative of the Indian Government, and MediaTek, a Taiwanese fabless semiconductor company, have collaborated to train, improve and develop talent for India's fast-growing handset industry through the MediaTek Handset Skill Development Program. The objective of this initiative is to provide training to senior system designers from India and enhance their engineering skills to increase the growth of key digital devices manufactured in India, such as handset and IoT devices. Under the program, MediaTek will train Indian engineers to create homegrown smartphones. With this initiative, Indian engineers have got a new wave of opportunity to hone their existing skills, gain international exposure, and contribute to their individual and the country's growth.
While this is just a small step towards strengthening the handset industry in India, it is sure an important one.
This post was created by a member of BuzzFeed Community, where anyone can post awesome lists and creations.
Learn more
or
post your buzz!