If you don't know who Dan Bilzerian is, what a beautiful, innocent life you lead! He has been called the most interesting man on Instagram, but he's also kind of a douche.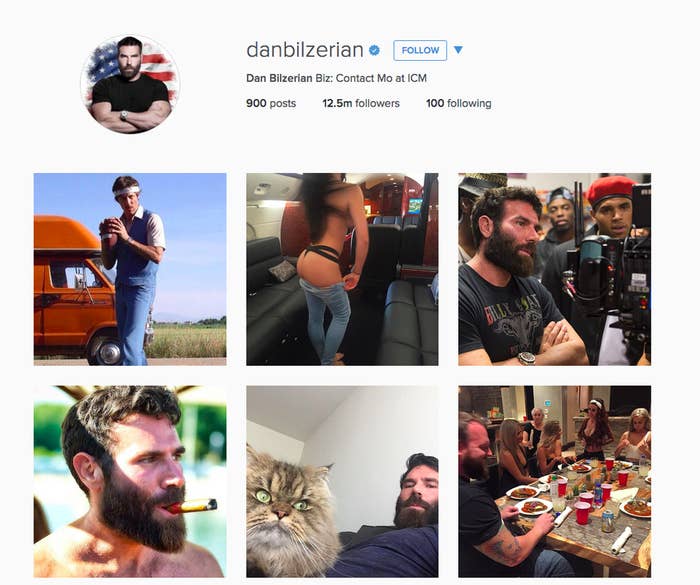 Davison decided to try to replicate some of his photos with her own man candy to become an Instagram superstar playgirl.
The guys shall be henceforth known as Team Topflesh.
They were now ready to replicate their first photo: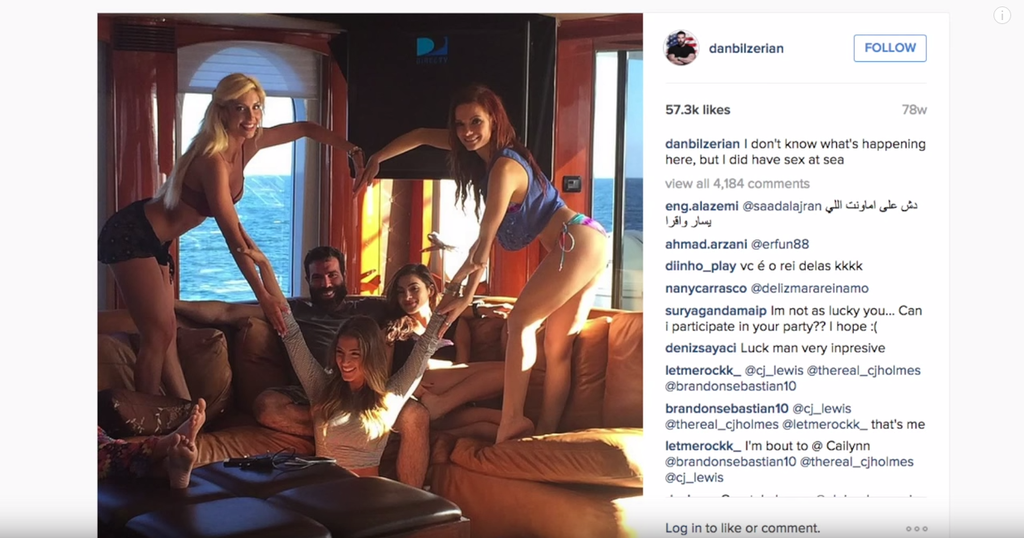 With a self-timer, they were able to get their heart-on.
Pretty good!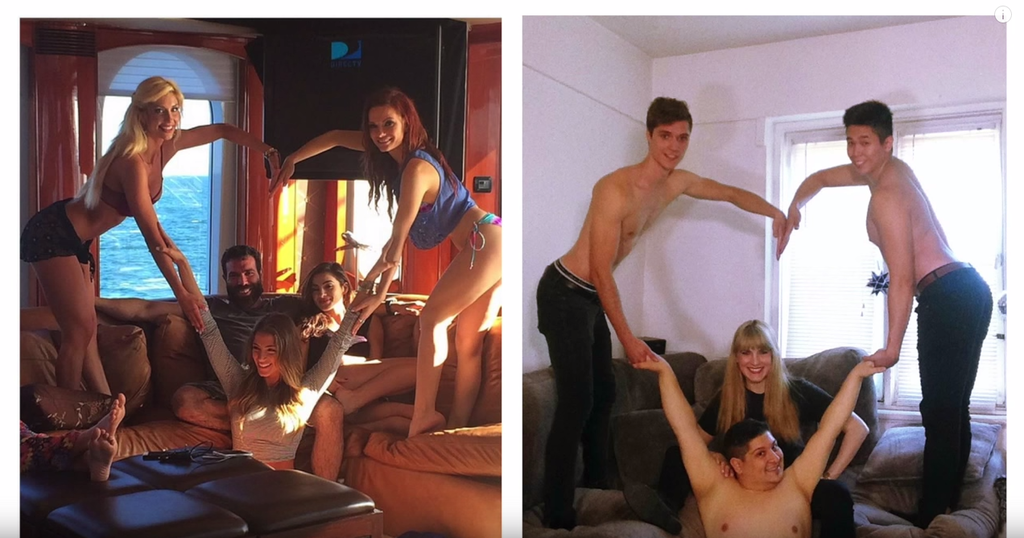 Next, they aimed to recreate this masterpiece: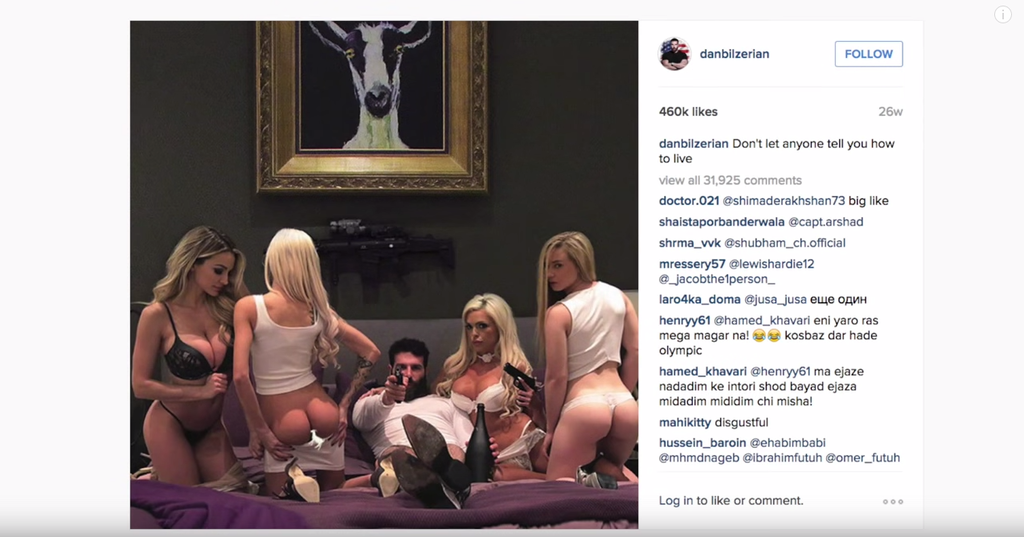 After assuming their positions...
...They totally nailed it.
They were really getting it going now. Davison had suspenders and booty shorts ready for her guys to replicate this look:
She was loving how comfortable she was in this shoot compared to the objectified men.
Nice.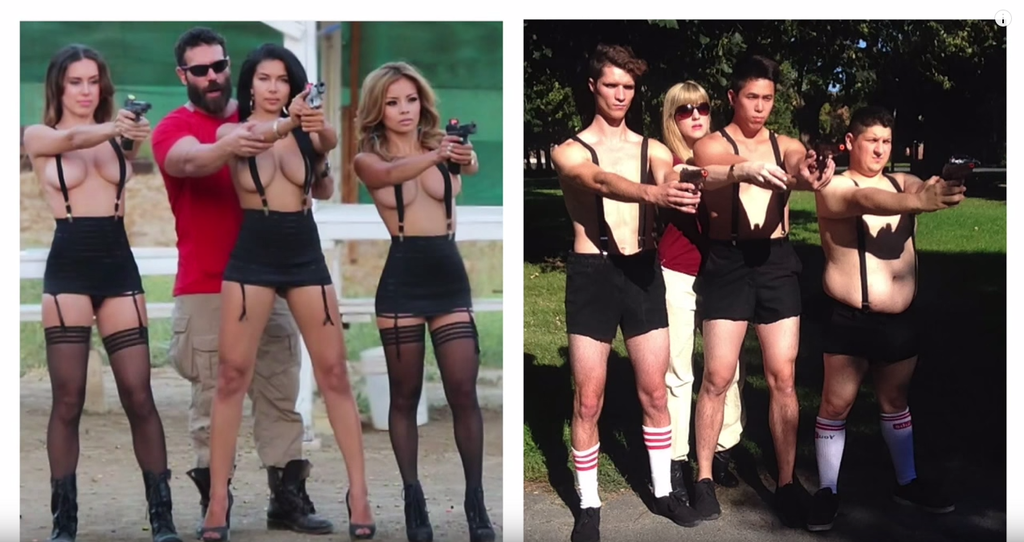 The final Dan Bilzerian moment involved a signed butt: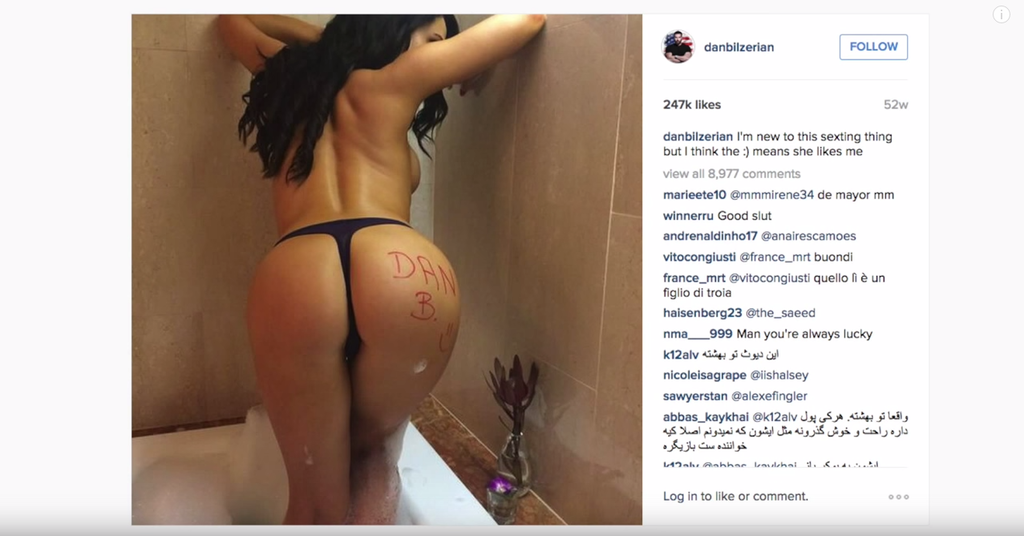 Oh my.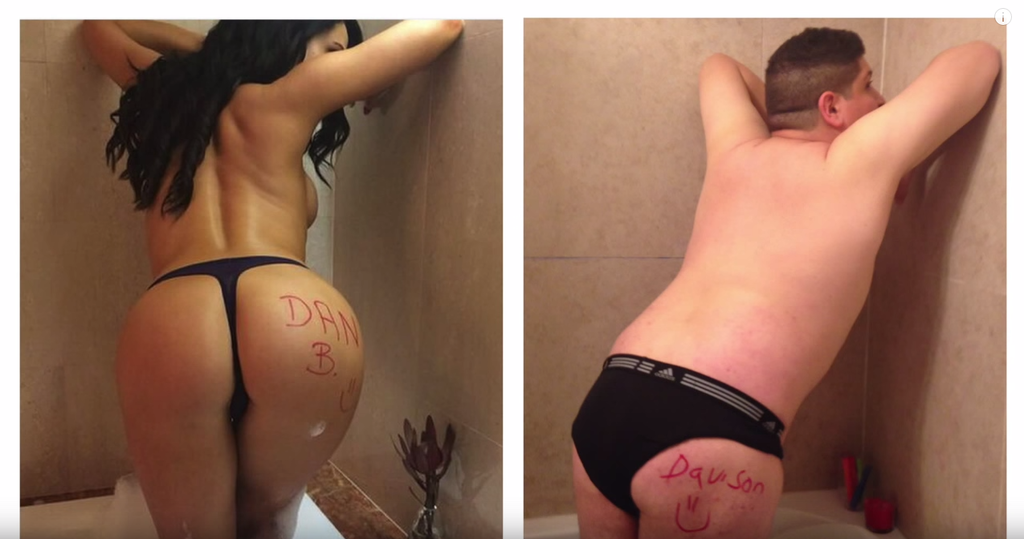 The guys were definitely feeling weird by the end of it all, and weren't that happy with the kind of stuff Dan's photos promote.