The trick to chameleon bowling is a carefully placed fly.
Player 1 was able to knock down three pins on his first round!
The instant replay really gives you a feel for his technique.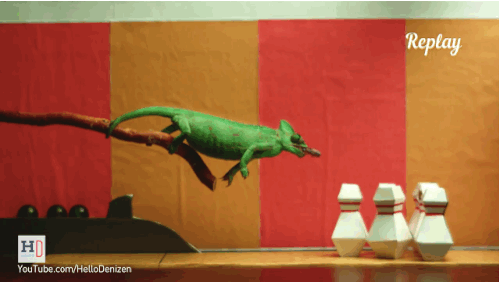 Player 2 was a little more focused on the fly...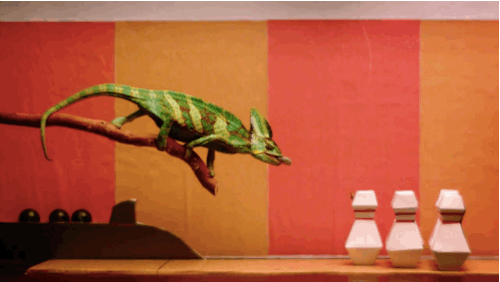 ...But made up for it the second time around, tying with Player 1.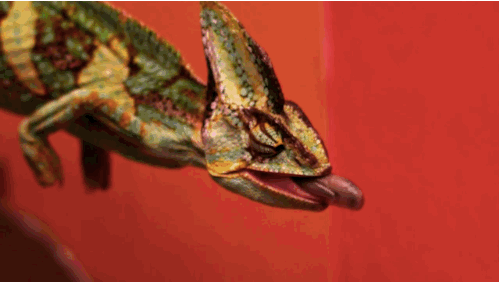 For the last round, they went head to head! What a match! After a shaky start, Player 2 ended up coming out on top. Bravo to both amazing competitors!