They calculated these amounts based on the average amount women and men spend on products in one year.
At first it's like, yeah, hygiene is expensive AF. But then it becomes apparent that products geared toward women are more pricey than products for men. WTF?!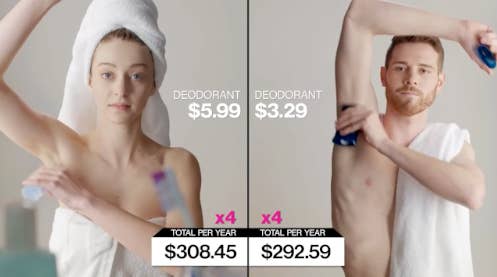 Even before all the makeup comes in, the cost of being a woman is so much higher than the cost of being a man!