Matt Damon is a co-founder of Water.org, a non-profit organization that provides access to clean water and sanitation around the globe. So obviously our friend Matt wasn't going to just dump a bunch of clean water over his head for this challenge.
Here's our guy collecting some toilet water for the ice bucket challenge. "This is truly toilet water, I've been collecting it from various toilets all over the house."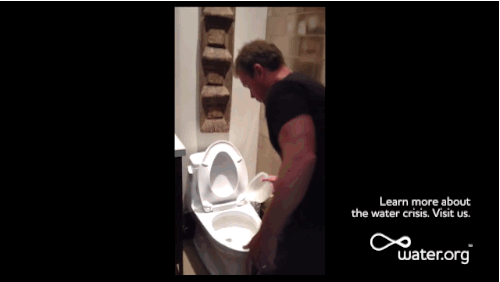 "Keep in mind that the water in our toilets in the West is actually cleaner than the water that most people in the developing world have access to," Matt continues, right before he goes for the gold.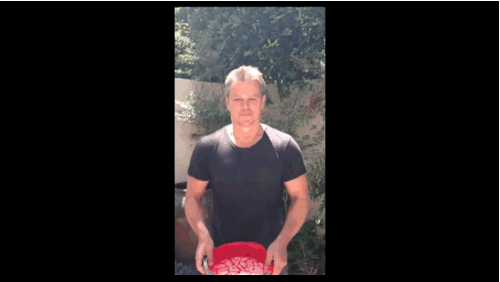 Solid work.