Like all good things, it starts with a glass of wine.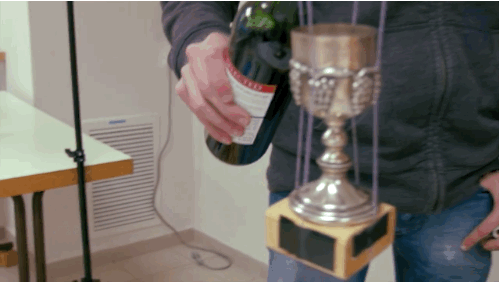 Then, there's some classic domino action to pave the way for matzo.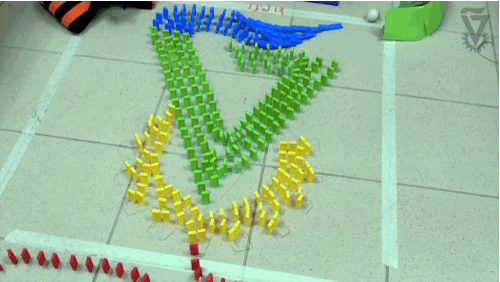 Next, baby Moses floating down the river sets the rest of the machine in motion.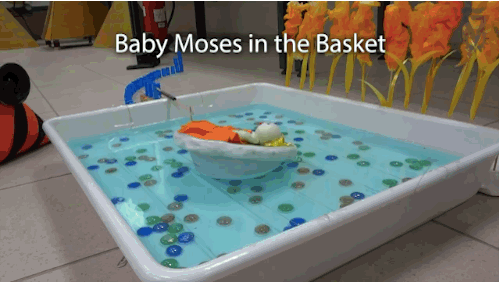 Let's not forget the burning bush!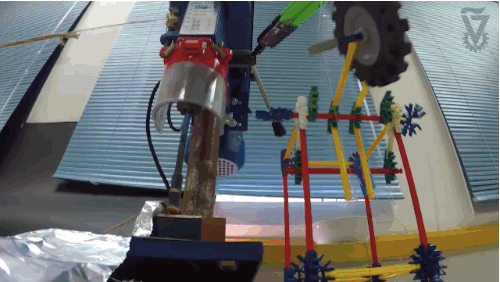 That's when the plagues come in! First, blood...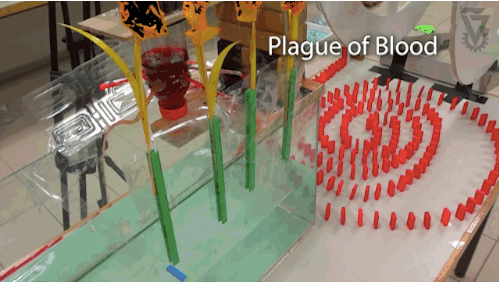 Then frogs...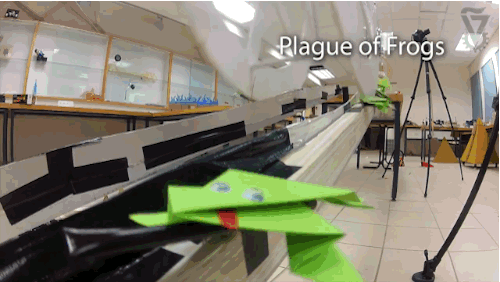 Hail...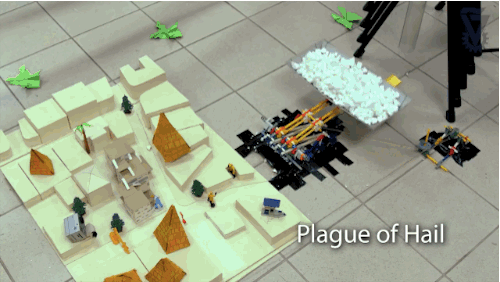 And darkness...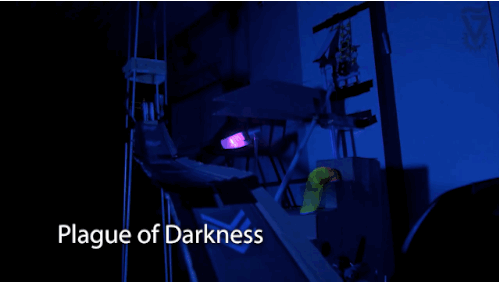 But the splitting of the Red Sea might be the best part.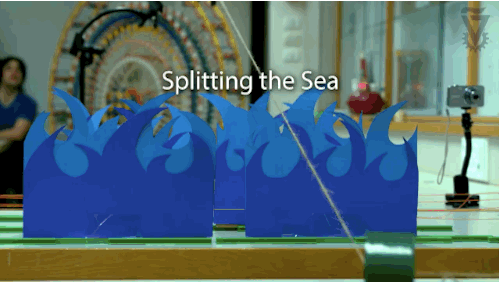 What a cool way to tell the story of Passover!