This post has not been vetted or endorsed by BuzzFeed's editorial staff. BuzzFeed Community is a place where anyone can create a post or quiz.
Try making your own!
Ten of GOP Official Judy Reyher's Most Offensive Facebook Posts
Judy Reyher, the Republican Chair of Otero County in Colorado, is very active on Facebook, especially when it comes to sharing her opinions on race. Here are some of her greatest hits. Warning: You may want to sit down for this.
1.
She implied black people are "pussies looking for free shit."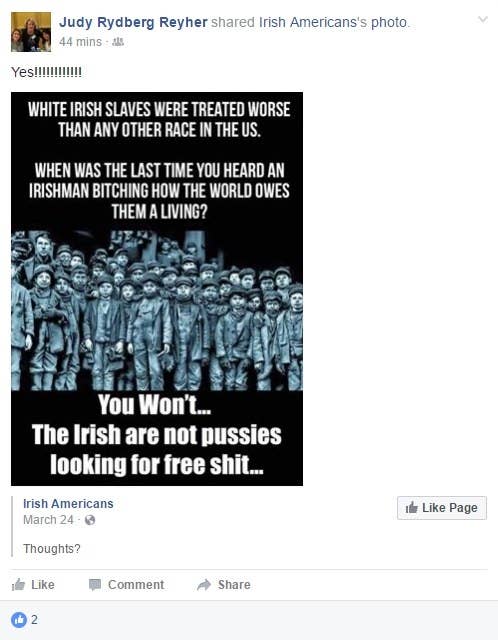 2.
She also called black people "hatred filled beings."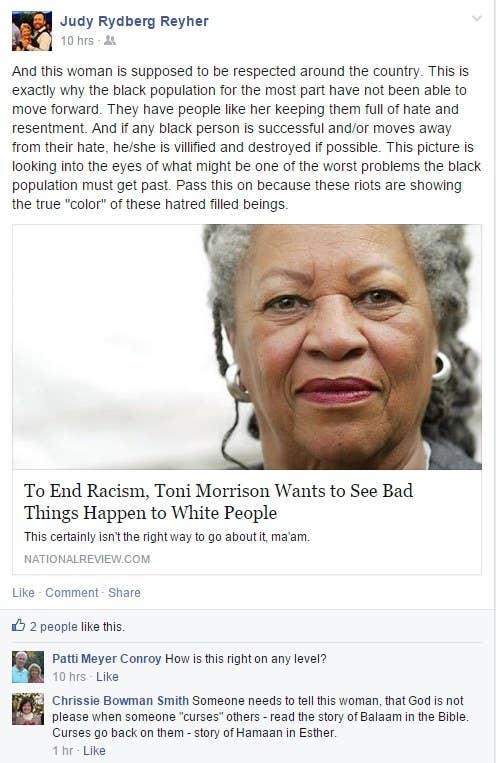 3.
And according to Reyher, President Obama takes time out of his busy schedule to "make sure these things happen."
4.
Also, Obama's not an American.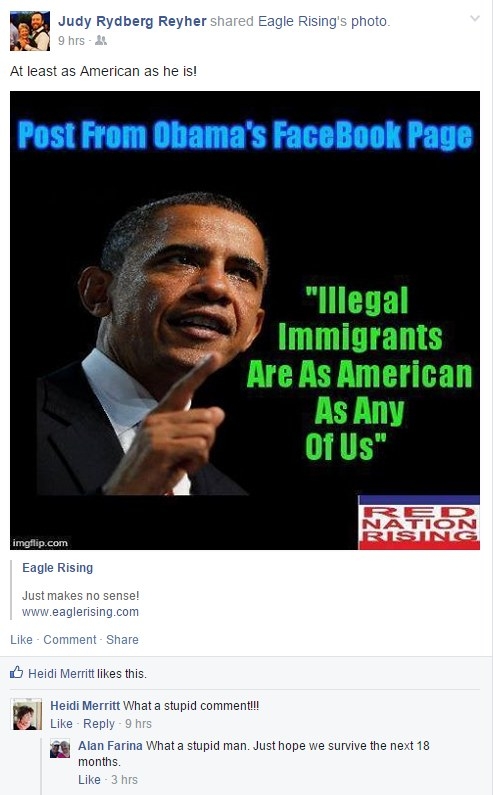 5.
I know this may come as a shock - but none of the Obamas actually said the words that are superimposed on this picture. But that didn't stop Reyher from responding!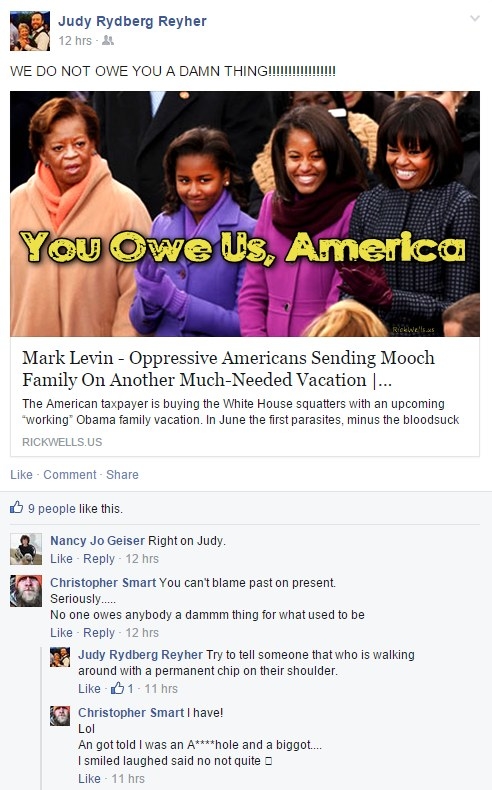 6.
This is the ultimate "thanks, Obama."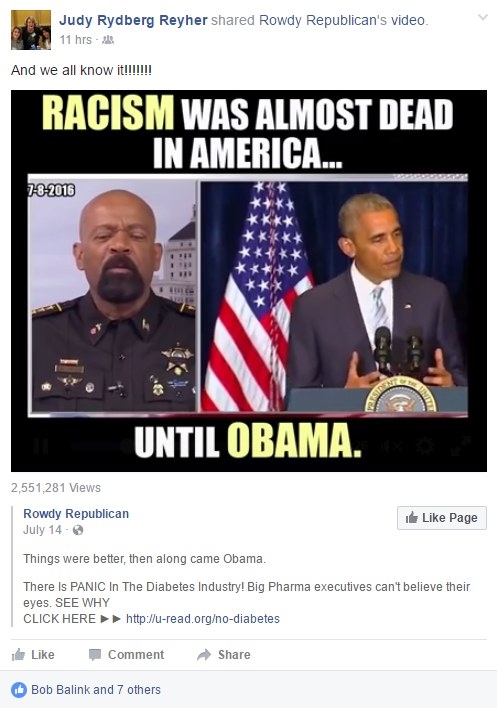 7.
She even said wants to "bitch slap" anyone who voted for Obama.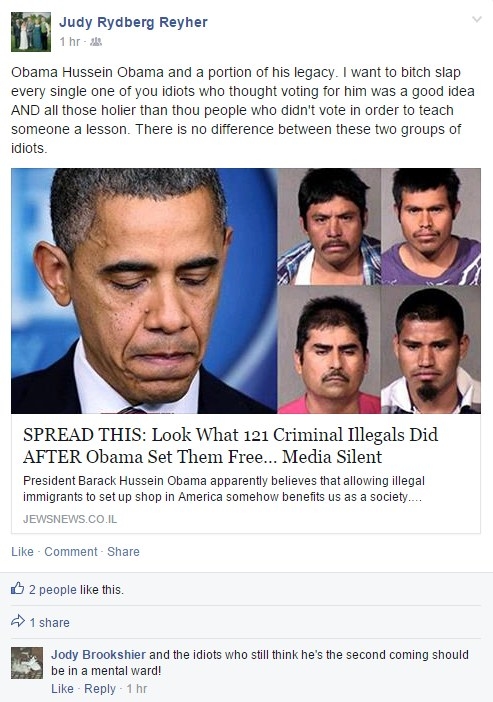 8.
And in case you still weren't sure how she feels about black people...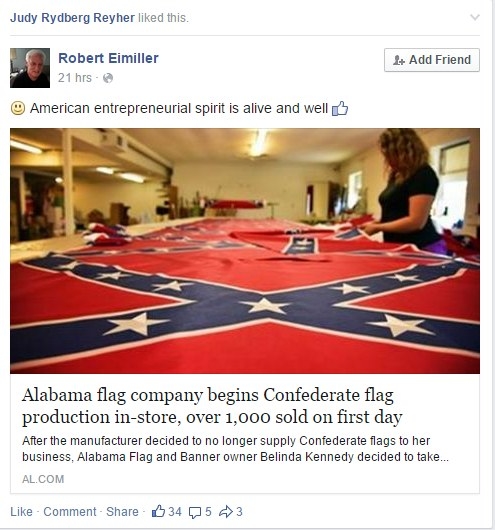 9.
She's an expert on Muslims, too.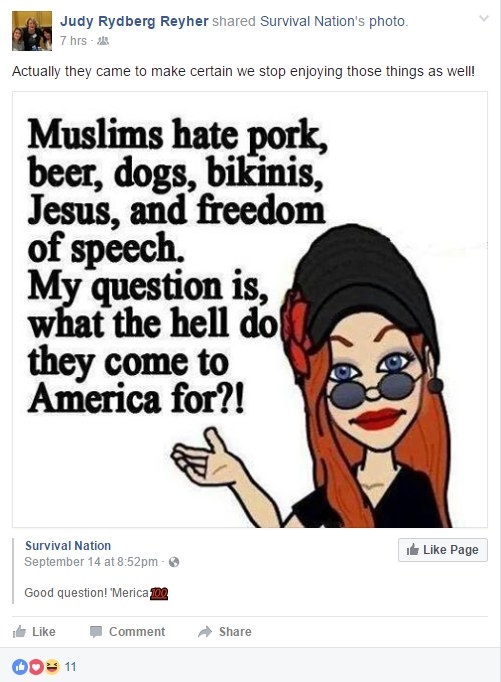 Can you guess which presidential candidate has her vote?