1.

How many hours do you sleep?

If you add up all the times I fall asleep while reading...probably 24 hours a day.

I once slept from 10 to 4. 10 pm to 4 pm. Straight.

Eight hrs--that's what our bodies need!

Less than I would like :(((((

The time I spend trying to fall asleep exceeds the time I actually sleep.

Sleep? Never heard of her…

Like 6 a night but naps are always a must.

Sleep? I hate sleep! I only sleep when I fall asleep. So I fluctuate. Between 0 and 14 hours a night.

I believe in sleep more than anything, and I'm willing to make huge sacrifices like skipping lectures in order to get my 8 hours in.

Less hours than the number of alarms I have set on my phone.

Just enough to feel terrible every morning.

2.

You wake up for class Monday morning. What are you wearing?

Button-down and a pair of chinos. Always classy, never trashy.

Crop Top. Leather. High Heel Boots. Bold Lipstick.

Shorts, boatshoes, and a nice top, regardless of temperature.

Whatever I can put on in the least amount of time (so I can sleep longer!)

Jeans and three sweaters in a desperate attempt to stay warm during cruel Boston winters.

Jeans, shirt, sneakers, and no make-up.

High-waisted jeans, some sort of asymmetrical or otherwise confusing blouse, and a choker from my vast collection.

Jeans, a t-shirt, and my basic-white-girl Adidas.

Whatever I was wearing last night as I fell asleep doing literally anything. Not pajamas, but not not pajamas either.

If it's hot, a t-shirt and pants. If it's cold, 2 sweaters, a scarf, a hat, gloves, and a coat, under which you will find a T-shirt and pants.

Realistically, plaid shorts and a Bernie Sanders T-shirt from the night before.

3.

It's Friday night and you are party hopping. What's in your red solo cup?

1/16 vodka and 15/16 chaser #ImAWuss.

Ideally, 15 yr Lagavulin (#RonSwanson) but get me a whiskey and I'll be a happy man.

I am above red solo cups. I only drink wine - straight from the bottle.

A shot of vodka to take en route.

A mixed drink of soda and whatever hard alcohol is available.

Red Bull & vodka (I'll fall asleep otherwise).

People think it's vodka, but actually it's orange juice. #alwayssober

Several weed brownies stacked on top of each other.

Rum & coke (a staple amiright?)

Some weird drink that I thought would be cool. I don't even remember what they put in it honestly. Wait, is *this* even my cup?

Even though everyone roasts me for it, I choose beer.

Water boiiii gotta stay #hydrated.

A margarita, or sangria, maybe some 4Loko? Really anything except fireball. Lord, now that I think of it, I would chug a bottle of hand sanitizer before I went in on even a drop of fireball. That stuff's disgusting; you all are savages. Go wash your mouth

4.

Do you believe in love?

All men are trash; F*** the patriarchy; DOWN WITH THE MEN; OUR FUTURE IS POLYAMOROUS;

Love is bullshit, just like this quiz.

Yes, but you gotta ho around first to know what you want.

I've rewatched 62 out of 105 best-voted RomComs on IMDb, so yeah, I guess...

Well, I believe in Shrek and Fiona. And the love of a good number of animated couples. But don't dare tell me they're not real, that *is* true love.

Yes. Don't give up on your dreams, kids.

5.

You open up your email to discover that your professor has cancelled your seminar. How do you spend your day?

Lie in the grass and contemplate my sad empty life of nothingness and then go to my next class.

Potato in bed until noon, shuffle over to the dhall, resume potatoing in bed while watching The Office until I fall asleep again.

Some hearty morning exercise followed by coffee and a meal at a cafe or restaurant.

Sipping iced coffee and watching netflix.

Telling myself that I'll catch up on work but instead just watching Netflix with my SO.

Catching up on schoolwork (I'm a nerd, okay?)

It's time to sleep and eat gummy bears!

Spend several hours trying to work in Lamont Cafe--only to get distracted by friends and peer pressured into smoking a bowl and wandering Cambridge.

Finishing homework for my next class that I would've been doing in my seminar anyway.

I forgot I had that class today anyways. i woke up after noon, I'll probably do a lot of small things that aren't real things, and then complain about where the whole day went.

I might actually do my readings for once.

Spend all day watching YouTube videos.

Catching up on the work I hadn't prepared for that seminar. Smack some balls (tennis).

6.

You crack open a book to study for midterms. What are you reading?

hist and LITTTT GANG GANG FIRE EMOJI FIRE EMOJI ONE HUNNIT

PubMed articles all day err'day

"Five Ways to Fuck the Patriarchy"

"The only formulas you need to memorize for the math exam"

Principles of Economics by the GOAT Greg Mankiw

Rousseau, Kant, Marx, and other old dead white men

"Developing a pro-regenerative biomaterial scaffold microenvironment requires T helper 2 cells," but who said I studied?

"Song of Lasting Pain" by Bo Juyi: also known as An Ode to Hum10 and/or My Constant Mood

Last 8 Hours: how to learn anything at 4 am the night before a midterm

Being and Time (some deep stuff)

I don't like reading. At all.

Train Wrecks and Trash Fires: Environmental Protection in the Age of Trump

7.

What is your middle name?

8.

What is your role in social situations?

If you don't stir the pot, then dinner will burn ;)

I hold people's hair back and listen to their life struggles while drinking it all away myself as well.

I'm the person that asks everyone to take their picture. But if all else fails, I will get a #selfie.

Everyone shits on me, but it brings everyone closer together <3

Sit in the back of the room and make sassy comments to whomever's sitting close to you.

Chill on the side until it gets #lit--then also get lit and loud (and clumsy).

Frantically trying to make sure everyone else is having fun.

Come to a party, dance for a bit, and then peace out before things get wild.

Avoiding any and all confrontation, instead harboring secret rage for months before discovering the whole thing was a simple misunderstanding.

I head straight for the food (because that's 95% of the reason why I socialize) and then chat with peeps.

I'm the last one to show up to rehearsal or to laugh at a joke or to turn something in, but at least I'm CONSISTENTLY late.

The person who doesn't understand the concept of party dancing because he/she only knows how to dance choreography so they end up being awkward.

I'm the metaphorical glue holding most #litty parties together. People say things like "Is your roommate single?" and "You look like an even uglier Post Malone". The people love me. (I mainly just list Pokemon to myself in the corner)

I get unreasonably mad about the smallest things and start yelling but nobody seems to mind. NO the movie Avatar has nothing to do with the show!

9.

How many coffees do you drink a day?

I don't drink coffee, I just fall asleep while doing tasks.

Why get caffeine from coffee when you can get both sugar AND caffeine from Dr. Pepper? Seriously, soda's where it's at, and yes, I drink Dr. Peppers for breakfast.

Ugh, I only drink tea. Black and unsweetened, just like my bitter heart.

Two cups from my Nespresso.

Multiple, late at night, while frantically finishing papers.

Miso soup is the way to go, tbh.

0 - chai lattes all the wayyyy.

I was so addicted to coffee that now I have placed myself in rehab.

The number of coffees I drink per day is directly proportional to the number of hours I procrastinate.

1 espresso, I have self respect.

Coffee is a drug. And not the good kind either. My beverage of choice is a cup full of ice cubes, which is totally a real drink.

10.

Why do you love the LowKeys?

"LowKey maybe HighKey I been peep dat you like me" - Drake

ICCA Semifinalists, multiple perfect pitch people, several opera trained singers, arrange your own music, and a beat boxer who can execute a vocalized inward bass lip roll; what's not to love?

I already told you that I don't believe in "love". I'm just here for the red dresses and heels.

They appreciate sass like no one else.

Because there's no other group of people that will support you in everything you do, pick you up when you fall (literally), and have your back no matter what

we're all so weird that they make me feel normal ¯\_(ツ)_/¯

They're my family away from home :)

Because they love and support me at my best and at my messiest, in sickness and in (more sickness) health, no matter what. :)

Because our social events almost always have alcohol #under21strugs

I love how unique and entertaining everyone in the group is. Every rehearsal is like an episode of How I Met Your Mother, except with more singing and dancing

THEY ARE THE O.G. TRU FAM

In all seriousness, it is the best group of humans you will find at Harvard. I had to join either LowKeys or HFAC, and I don't hate myself that much.

They let me sing all the raps. And that's a childhood dream of mine. See all my middle school friends, I told you Schnazzy Cluck would made it big!
Which Current Harvard LowKey Are You?
Cahleb is a sophomore studying History & Literature with a focus in Ethnic Studies. He is the business and publicity manager of the LowKeys and is what we like to call a Baritenor. His legs are way too long, his torso is way too short, and he loves music, reading and writing. His hobbies besides the LowKeys include stirring the pot, scamming men, listening to Beyonce, and living his best and bougiest life, no matter what his bank account balance tells him. He can't wait to meet you!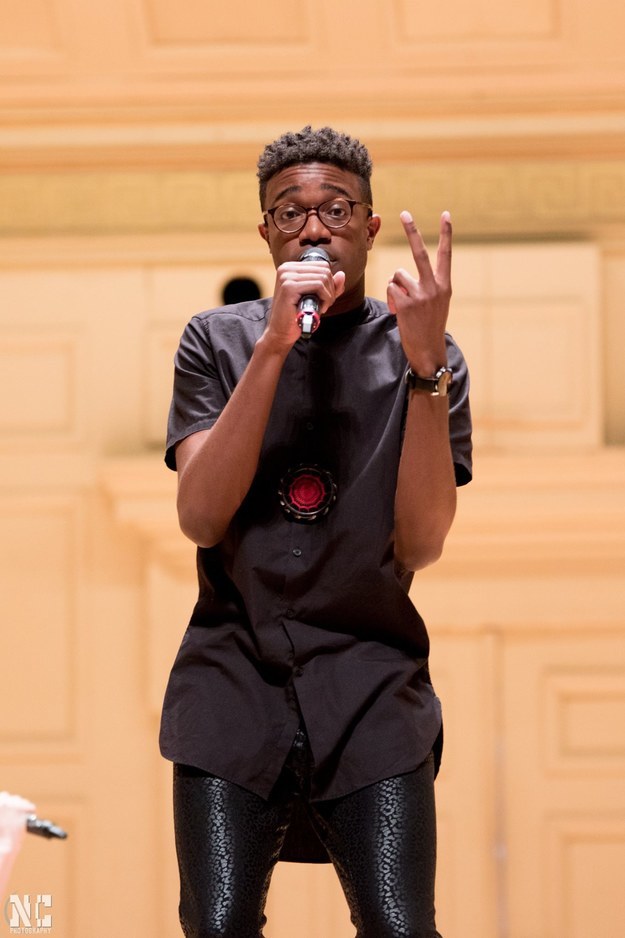 Alex Jin, more commonly known as AJintheAsian or simply AJin, is a rising senior studying Molecular and Cellular Biology with a secondary in Philosophy. AJin is the Assistant Business Manager for the LowKeys, and loves singing bass for the group. He's interested in research (hit him up if you want to learn how to give zebrafish cancer), football (#eagles #sb52), and Game of Thrones #winterhascome. Basically, he's your quintessential Asian nerd with a dash of Philly Phandom thrown in there for reasons unknown. Looking forward to hearing from you soon!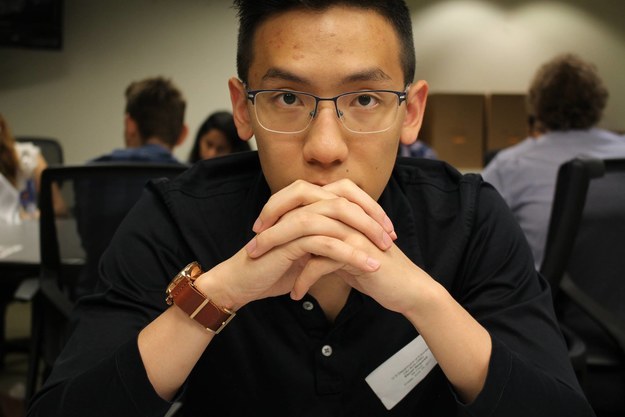 Asia is affectionately known as "Mom" by members of the LowKeys, but make no mistake - she is neither warm nor cuddly. Now a cynical and jaded senior, Asia looks forward to graduating with a Joint Concentration in Government and Women, Gender, and Sexuality Studies. You may often hear her say that "love is a biopolitical tool" or "love is a lie we tell ourselves to delay the revolution", but don't be fooled. There is always space in Asia's heart for LowKeys love. Asia loves to get high - at least when she's singing. She is not only a soprano in the LowKeys, but is classically trained in opera. When she isn't singing on stage or pulling all-nighters, she can often be found modeling in the middle of Harvard Square, buying more clothes than she needs, or enjoying a well-crafted cocktail in Boston. Bottoms up!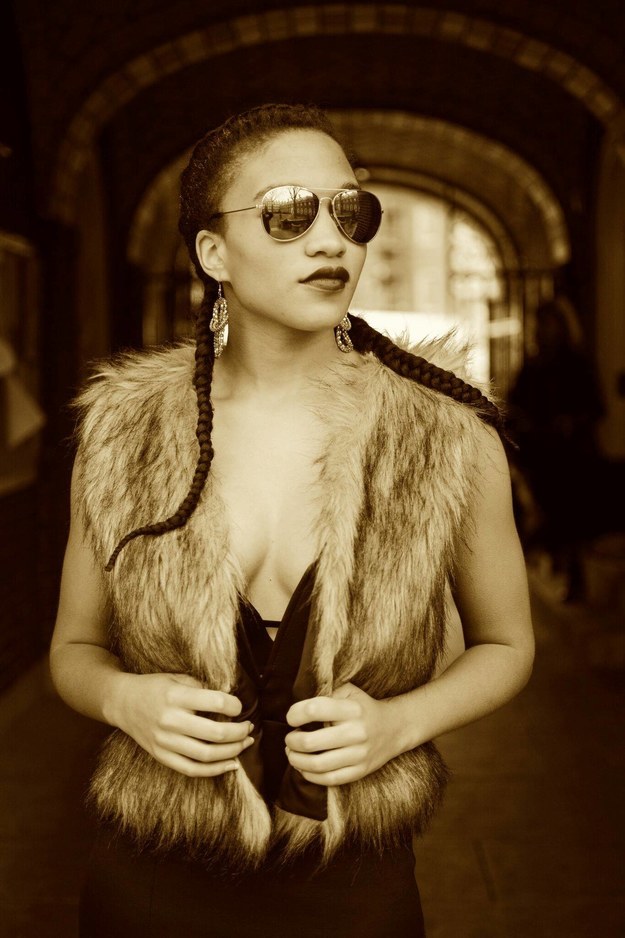 Keylay, Kíle, or Kyle is a rising sophomore from the DC area who sings tenor. He intends to study applied math with a secondary in classics. Kyle also participates in Harvard Model Congress and gives tours for the school. As a naive freshman, he walked onto the XC and Track team but walked his a$$ off last winter. Outside Harvard, he loves to travel, write Yelp reviews, and frequent Whole Foods--think "suburban mother." He cannot wait to hear your lovely voice.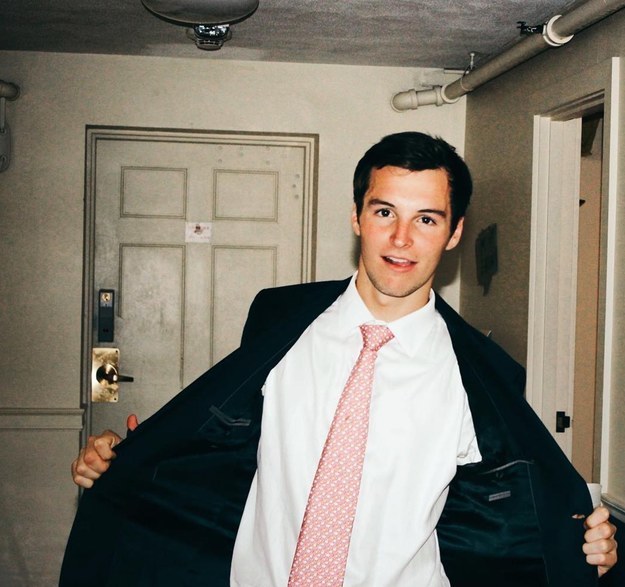 Grace Ramsey, aka Queen Gramsey, is a junior studying economics and one of our soaring Soprano 1s. A preppy caffeine addict who loves rapping along to "The Real Slimy Shady," Gramsey is a strange creature of nature. When she's not frittering her live savings away in Starbucks or el jefe's, you can normally find this red-lipstick wearing republican holed up in Farkas Hall working on the Hasty Pudding show and writing subpar articles for Satire V.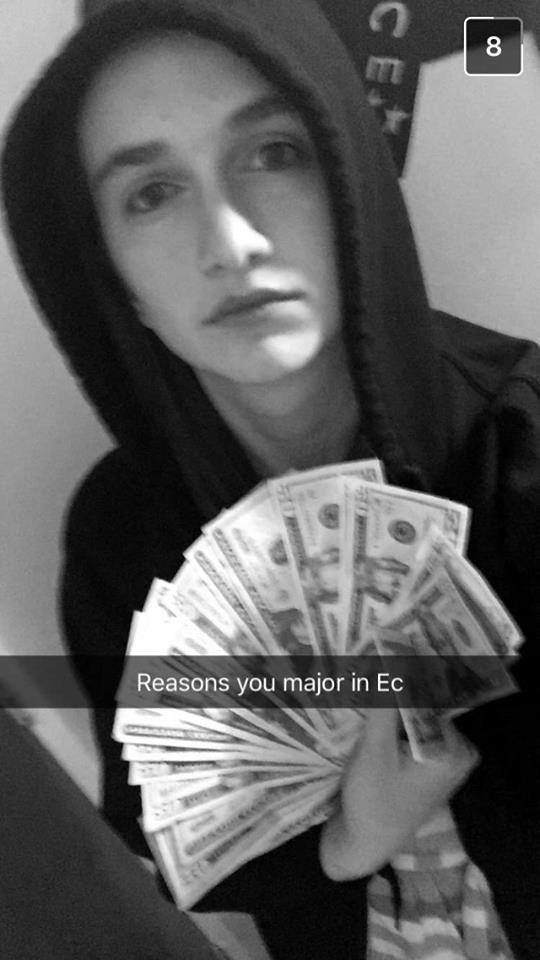 Allison, who also goes by AllyT and ChoreoQueen (and is on the left of this photo next to our esteemed former President Kevin), is a junior studying Social Studies in Quincy House (#Qhausbesthaus). She's the Choreographer and Recording Manager for the group and (usually) sings mezzo. When not chilling with the Keys, she can usually be found competing in and running Model UN conferences or helping out/performing in theater on campus. She loves cats, dancing, goldfish crackers, and The Office. :) She can't wait to get to know everyone!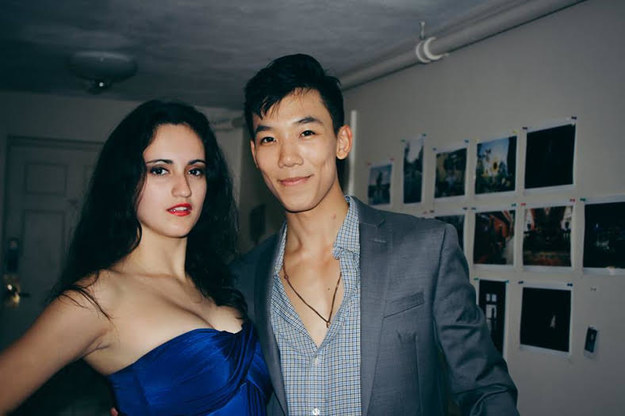 LowKeyKey, otherwise known as Yung Keeks, or Kiki, is a small mezzo who is always down for a good time. She can be found taking day-long naps in her bed and wasting time in quincy dining hall. She shamelessly reads her horoscope everyday and continues to believe in Disney magic.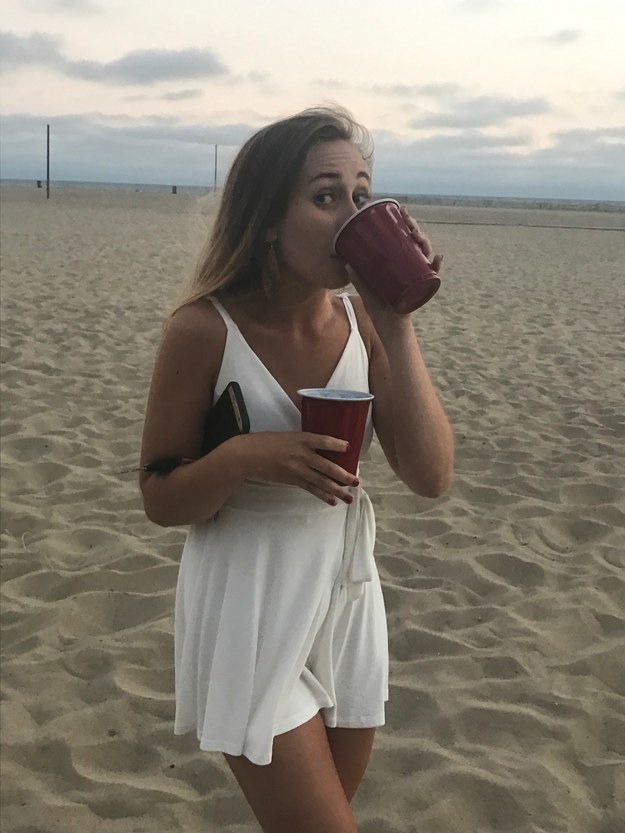 Olga, a.k.a. Olgi or Olgibear, is a rising junior in Kirkland House. She is Russian but was born and raised in Japan. Olga studies bioengineering, but she also has an interest in business and finance. In her free time she eats as much ramen as she can, sings opera, and figure skates. She loves music directing the Lowkeys and can't wait to get to know all of you!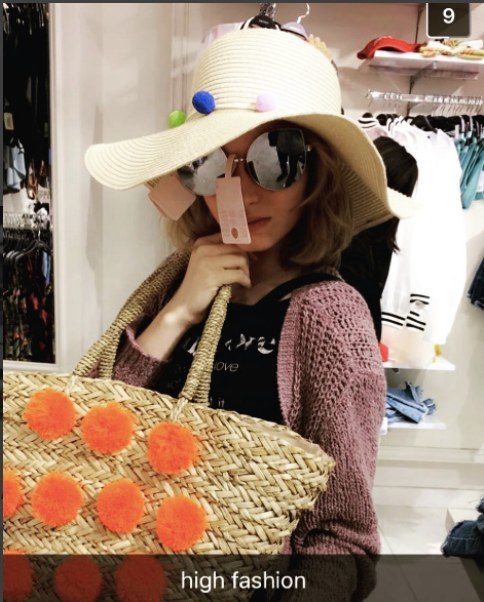 Hannah, also known as HanDaddy and/or Cahleb's other half, is a sophomore likely studying History and Literature--although she would definitely concentrate in a cappella if that were an option. Hannah is an alto singer, and when she's not with the LowKeys, she's usually rehearsing for a Black C.A.S.T or HRDC show in Farkas Hall or the Loeb Drama Center. If you can't find her there, check the Health Center: the Harvard Plague hit Hannah hard last year, leaving her sick with pneumonia and strep throat--simultaneously--not once, but twice. But don't worry! She's bounced back better than ever and is so excited to hear you sing your heart out!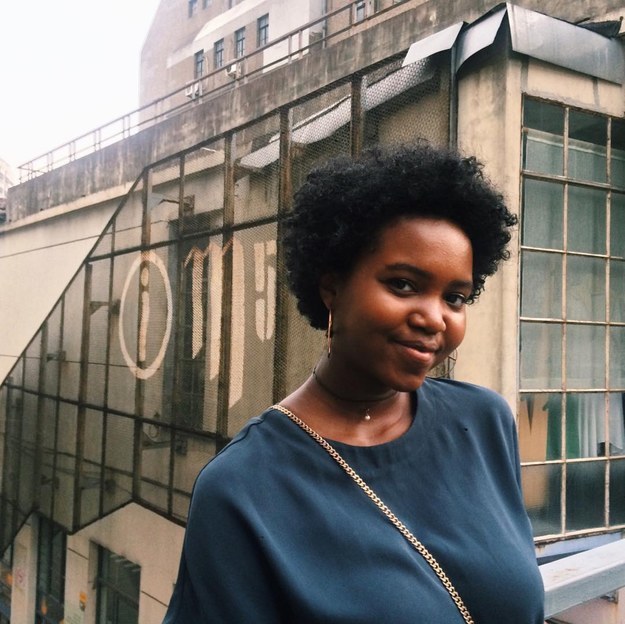 Audrey Mustoe, also known as Audracious, is a rising sophomore who's still trying to figure out her concentration (Neurobio? Cognitive Science? Idk) She is a mezzo/alto/whatever female voice part needed to round out one of the LowKeys amazing arrangements. Apart from singing she likes to play field hockey, pet dogs, and watch Grey's Anatomy. She is excited to welcome everyone to audition and can't wait to hear you sing!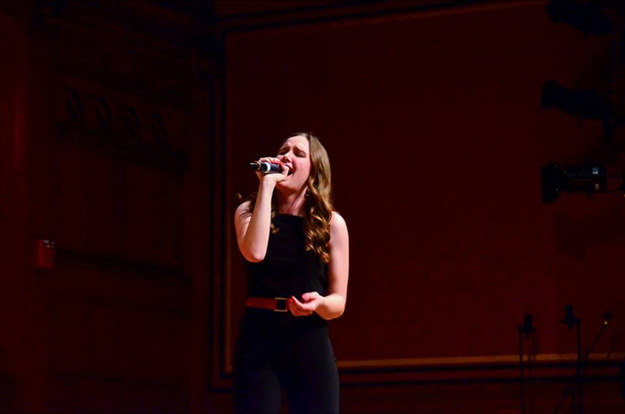 Jasi is an alto in the latest addition to the Keys, now known as the "best class the Keys have ever seen". Jasi is truly "Lowkey" in her apparent cluelessness of the angelic riffs she can sing. She's a rising sophomore deciding between VES (Film) and English. Her main interest is in finding the true "stufound", where the stupid and profound intersect. You can find her in the bath tub late at night at a Keys party, or preparing the next drinking game as the social chair. She loves talking about squirrels, the weather and childhoods. So please talk to her, she would die to hear what your favorite cartoon was as a kid!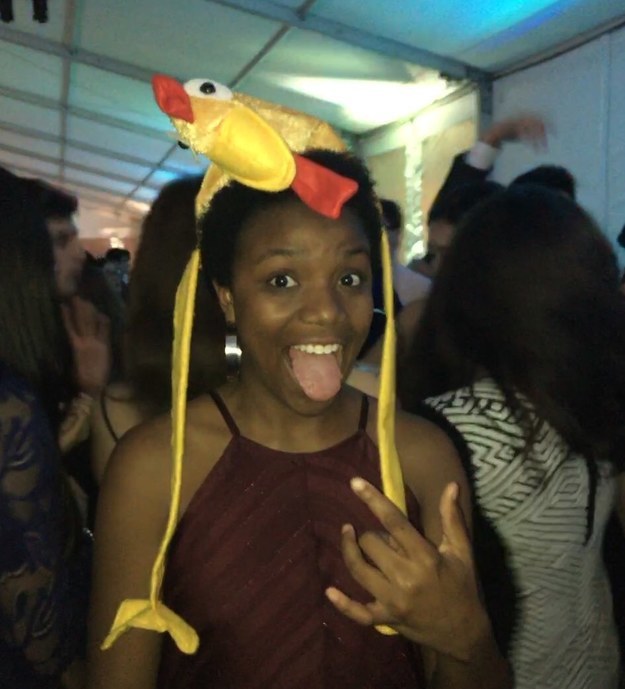 Sarp is a junior studying Computer Science and Philosophy (a weird combo) and sings bass for the LowKeys. He spends most of his time watching TV shows that everyone else has already seen (he JUST finished The Office) and having his bike stolen (he's currently on bike number 3). Sarp is an under-qualified TF but what he lacks in teaching experience, he makes up for with an unprecedented knowledge of professional BSing. He has a bright mind, a loving soul, and over 1200 illegally downloaded movies, and he can't wait to see you at auditions!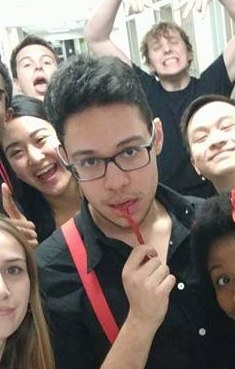 Hurlink Vongsachang, commonly known as Hurlowkey or HurLinkedIn or HurLincoln, is a sophomore studying Biomedical Engineering. He is the person who makes inhuman noises in the Lowkeys, also known as the beatboxer, or, as old, unhip people say, "vocal percussionist". He is a co-choreographer for the Lowkeys (i.e. he will make everyone dabb). He's interested in beatboxing and dancing, so if you don't see him doing any of those things, it's because he's watching videos of other people beatbox or dance. He's looking forward to hear what sort of random sounds you can make!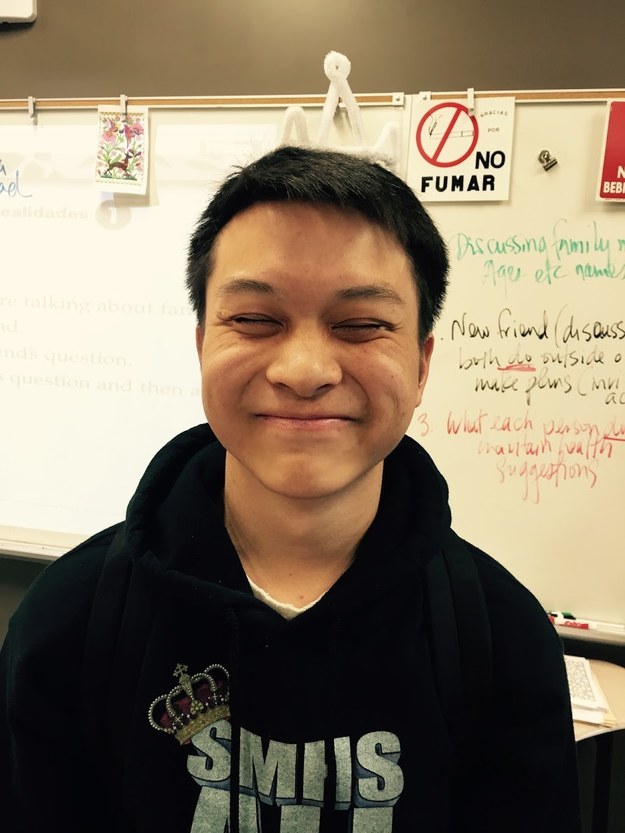 Will "crotchless" Belfiore, more commonly known as Blackout. This Curly-haired fool is concentrating in Environmental Science and Public Policy, and sings baritone in the group. Do you like whistling? Because this guy does. Stay woke, fam.
This post was created by a member of BuzzFeed Community, where anyone can post awesome lists and creations.
Learn more
or
post your buzz!