This Is What Michael Gove's Constituents Think Of The Crazy Times In The Tory Party
How a little village in Surrey found itself at the heart of the biggest British political story of the decade.
The Surrey village of Windlesham comes straight out of home counties central casting. Sitting near the Berkshire border, it is a tiny place of elegant red-brick houses, country pubs, and a pleasant Victorian church. Most years, its biggest drama comes from its annual Boxing Day Pram Race, which sees hundreds of increasingly tanked-up locals in fancy dress push imaginatively decorated baby buggies on a three-mile crawl around the village's pubs. But in 2016, it has, unexpectedly, found itself at the centre of a story of national – and global – interest.

On the corner of Church Road and New Road, behind a wrought-iron gate, is the Conservative Association headquarters for the constituency of Surrey Heath. That is the constituency of Michael Gove, the justice secretary, a high-profile Brexiter and, according to his detractors, the man who stabbed two colleagues and friends in the back in quick succession and left the country in political turmoil.
Gove coming out for Leave, against the wishes of his friend and boss David Cameron, shook the Remain camp badly. But it was his move against his fellow Leaver Boris Johnson in the days after the vote that came as the biggest shock. Gove had been expected to back Johnson's leadership campaign after Cameron resigned – instead, he sorrowfully declared that "I have come, reluctantly, to the conclusion that Boris cannot provide the leadership or build the team for the task ahead."
Gove is now running to be leader of the Conservative party – and therefore prime minister. Johnson, fatally wounded, has dropped out. A YouGov poll of Tory party members for The Times, published on Monday night, found that Gove's approval rating had gone from +41 to -20 as a result.
But John May, co-chair of the association, is supportive of Gove, as you would expect, and denies that the move against Johnson was a planned coup.
"It's been a long week for him," he says. "I don't think he saw himself as PM and it must be pretty scary.
"I think it was thrust upon him. He decided on the the best information available. Sometimes you find yourself at a crossroads and you've got to decide which road to take, but I wouldn't have thought he had planned it.
"He's a first-class constituency MP, very committed to local causes. He's a principled chap, and those principles are thought out over a long period." John May thinks Gove did a good job at the Department for Education, "although some teachers disagree; he took a scythe to the opposition. But he's not a radical, he's someone who thinks through his views, who listens to people, although he won't necessarily change his mind."
Loyally, he says of the upcoming leadership elections that while Theresa May, the home secretary and frontrunner, "may be a good choice if you want someone establishment", Gove "might be a good choice if you're looking for a Brexiter".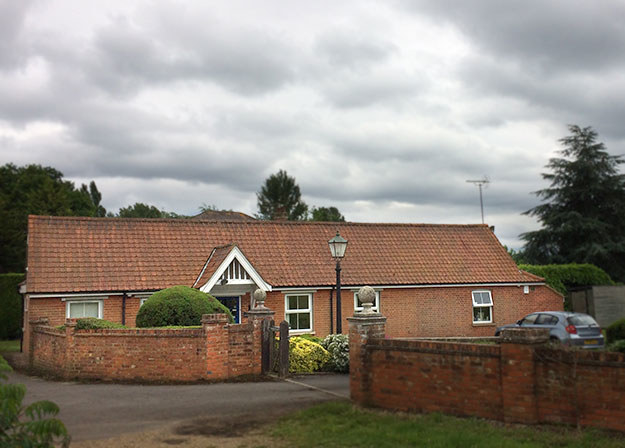 In the village, people are wary and seem almost in shock. In the Half Moon pub, a little low-ceilinged place with union flags flying, 100 yards or so from the Conservative Association, an elderly woman drinking a coffee says everyone needs to take a breath. She's got white hair and a faint accent, and won't give her name ("Oh no. Not my name").
"Everyone needs to leave it alone for a week," she says. "Everyone's scared. The whole government is upside down, but we love the Queen and the country. The country is divided now, but in two weeks' time you'll find that everything is 100 times better."
"We need to wait for things to calm down," agrees another woman, walking her labrador, Max, not far from the pub. She's probably in her early sixties, small and slim. She too is unwilling to give her name.
"I feel it's all got out of hand. The referendum has been…" she pauses. "We all knew what we were voting for, and I think it was the right conclusion. It'll take a while for the dust to settle. But I voted for my children, and for their children. Their future."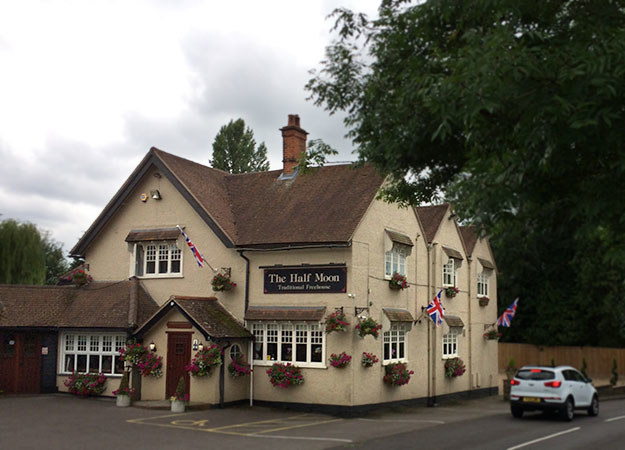 The woman in the Half Moon agrees with John May about Gove. "People say he's stabbed them in the back, done them in the back, all this stuff," she says. "But how would you feel if he hadn't stood up, if nobody had stood up? He's been put in a very difficult situation." He's a good local MP, she says. "He works very hard. Very, very hard. I see him around a lot, with his lovely little dog. He's very nice and ever so polite."
Max's owner, though, is far less sure. "I'm not sure I agree with what Gove did," she says, somewhat uncertainly. "Him having worked alongside Boris. It seems pretty underhanded. Maybe Boris wouldn't have been the right person. But I think Gove has done himself no good at all." She doesn't know him well enough to give a verdict on his work as a constituency MP, she says.
Derek ("Just Derek will be fine"), a fiftysomething who has lived in nearby Lightwater for 30 years – "I come here for the pub" – is similarly unimpressed. "I voted for Mr Gove last year, in the general election," he says. "But I voted for Remain in the referendum. I think he got it wrong.
"And I can't say that he behaved honourably. Maybe Johnson was a bit of a wildfire candidate, but I can't believe Gove wasn't planning something. I think he deliberately set him up." The speech that Gove gave to announce his candidacy was too well-written to have just sprung into his mind fully formed that morning, Derek thinks.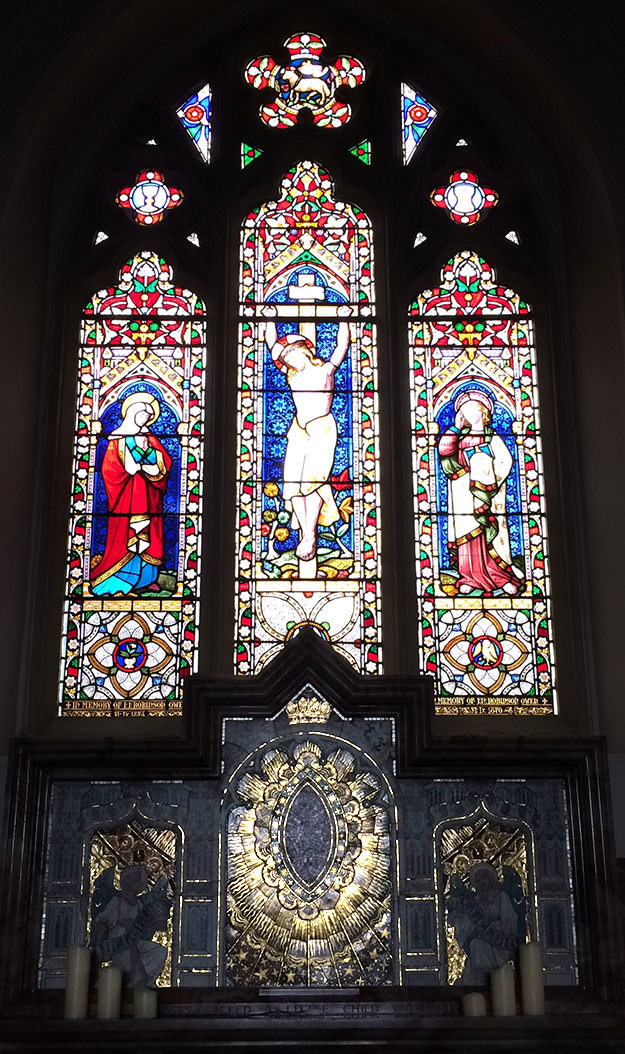 The coffee-drinker in the Half Moon, perhaps surprisingly, is herself an immigrant, from what was then East Germany. "I love it here," she says. "I've lived here since the first of August, 1970. I always say, 'Anyone who doesn't like England, let them swim home.' It's beautiful. I can't grumble, not one little bit."
Speaking to her is an education in what did and did not cut through from the two campaigns. "I really believe that if we stayed in, there'd be no Queen, there'd be no big houses," she says. "They'd make us tear all that down. And then why would people come to England? Not for the rainy weather.
"And there just isn't any more money. We send them all this money. And look at the situation in Turkey – was it Turkey? And France. [She means the recent terrorist attacks.] That sort of thing won't happen here now." Does she think Brexit will make us safer? "Absolutely it will."

Derek, though, feels the whole thing was handled badly. "I think the referendum was a mistake," he says. "It should never have been in/out. The binary choice was a bad idea – there should have been options, some sort of idea of what we were voting for.

"Ordinary people don't know all that much about it, so why are they putting all this responsibility in our hands? And there should have been terms. The vote was so close. I can't understand why there were no parameters. For instance, a 75% win on a 90% turnout, or something." He feels that Britain is being taken out of Europe on the flip of a coin. "And this morning Farage [Nigel Farage, the UKIP leader] has resigned, the Labour party is in turmoil, the Conservative party is in turmoil." He looks a bit shellshocked by the whole thing.
John May is more positive. "Whether [Gove] wins or loses, he'll still be pushing local issues hard, he'll still be pushing national issues hard," he tells me. "I hope you've got the impression from speaking to people that Surrey Heath Conservatives support him." He notes that a lot of people seem to be joining the Conservative Party now. "I don't want to question their motives, but a lot of them seem to be doing it so they can vote in the leadership election," he says, and chuckles. "They can't, of course – you have to have been a member for three months." New members voting for the leader seems to be part of why Labour is in such a mess at the moment – have the Tories been a bit cleverer? The chuckle turns into an outright laugh. "I wouldn't want to comment on another party's internal politics," he says.