Mark (not his real name) is a postgraduate student in his early twenties, doing a PhD at a prestigious British university. It is not a coincidence that his subject is chemistry.
"The first study drug I took was Ritalin," he tells BuzzFeed News. This was when he was about 17, and doing his AS-levels.
He'd been having trouble in school for years. "The teachers would say 'Mark is academically capable but won't apply himself or pay attention,'" he says. "I was constantly getting messages home saying 'Mark needs to get more sleep. He's passing out in lessons.' But I was getting seven or eight hours' sleep a night, so that wasn't the issue."
Then things changed. First, he was diagnosed with something called restless legs syndrome. It's a sleep disorder, related to Parkinsonism, that prevents sufferers from entering deep sleep. "The usual treatment is clonazepam," a benzodiazepine tranquilliser, says Mark, "but it's not a long-term solution, because benzodiazepines are addictive, and withdrawal can be fatal."
So he spoke to his father, who had recently been diagnosed with adult ADHD. "My dad lives abroad," says Mark. "He'd been given a prescription for Ritalin, which he didn't take because of the side effects." So his father passed his drugs on to Mark, who took them. Ritalin is the brand name for the drug methylphenidate, a stimulant closely related to amphetamine – speed – but with less of a high.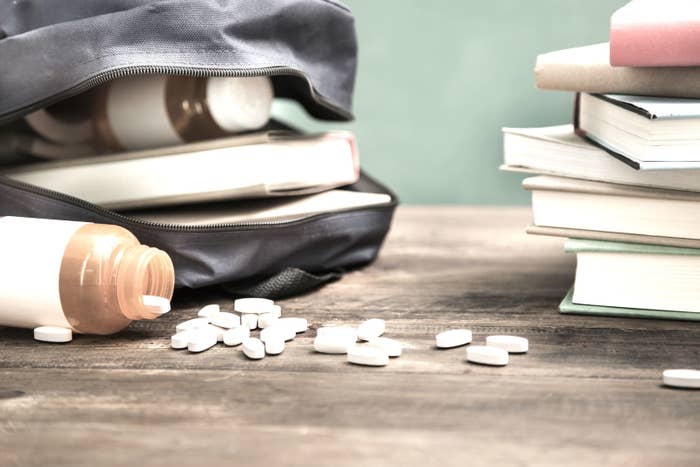 "My grades turned around almost immediately," says Mark. "My AS grades had been DCCC. I ended up resitting most of the exams in my final year, so I did a whole maths A-level in my final year. I ended up getting AAB, and going to university, which I hadn't planned to.
"Without [the drugs] I was a dysfunctional student," he says. "Now I could focus my abilities. So I started studying chemistry, and getting interested in them from a scientific perspective."
Later Mark's GP agreed to prescribe Ritalin for his restless legs syndrome, even though that is not one of its intended uses. "He said, if I can't sleep, why don't I take something that can help me study in the day?" So by the time Mark headed to university, his use of study drugs was only just beginning.
Earlier this year, academics warned universities to do more to tackle the use of so-called "study drugs" or "smart drugs" – drugs, like Ritalin, that are often prescribed for recognised conditions, but are used by people without a prescription to supposedly boost their concentration. They are often bought online, including on the dark web. The associate dean at Staffordshire University said in May that we were entering a "dangerous world" and various universities, including Oxford and Cambridge, have advised students against taking them. Media reports suggest that use of such drugs has dramatically "exploded" in recent years.

That may well be true. But there is very little research to show exactly how true. A 2015 report by the British Medical Association found that in Britain and other European countries the prevalence was "of the order of 1-20 per cent" among university students, a figure so imprecise as to be almost entirely unhelpful. In the US, it was able to put the numbers at between 11% and 25%. Even Universities UK, the body that represents university vice-chancellors, told BuzzFeed News there is no good evidence to show that they're widely used at all.
All of the users BuzzFeed News spoke to for this piece knew several other people in their circles who used study drugs, but the research to support this anecdotal evidence just doesn't exist. "We know very little about the prevalence of smart drug use," Dr Suzi Gage, a psychologist at the University of Liverpool, tells BuzzFeed News. We also don't know how they're being used, she says. "Most of the surveys ask if people have tried them, and that might give an alarming prevalence, but it doesn't get at how they're being used – whether people try them once or use them for months at a time."
Paul North, a drug treatment and addiction adviser with the drug campaign group Volteface, who has worked in drug clinics for nine years, agrees. "They're a bit of an unknown," he tells BuzzFeed News. "It's hard to know how many kids are using them." But, he says, from his own experience, they're around. "I've come across bits and bobs and talked to kids about it a bit," he says. "Often they're using them to keep themselves awake – you can leave things last-minute and guarantee you'll be awake for a few hours, and your concentration will be high."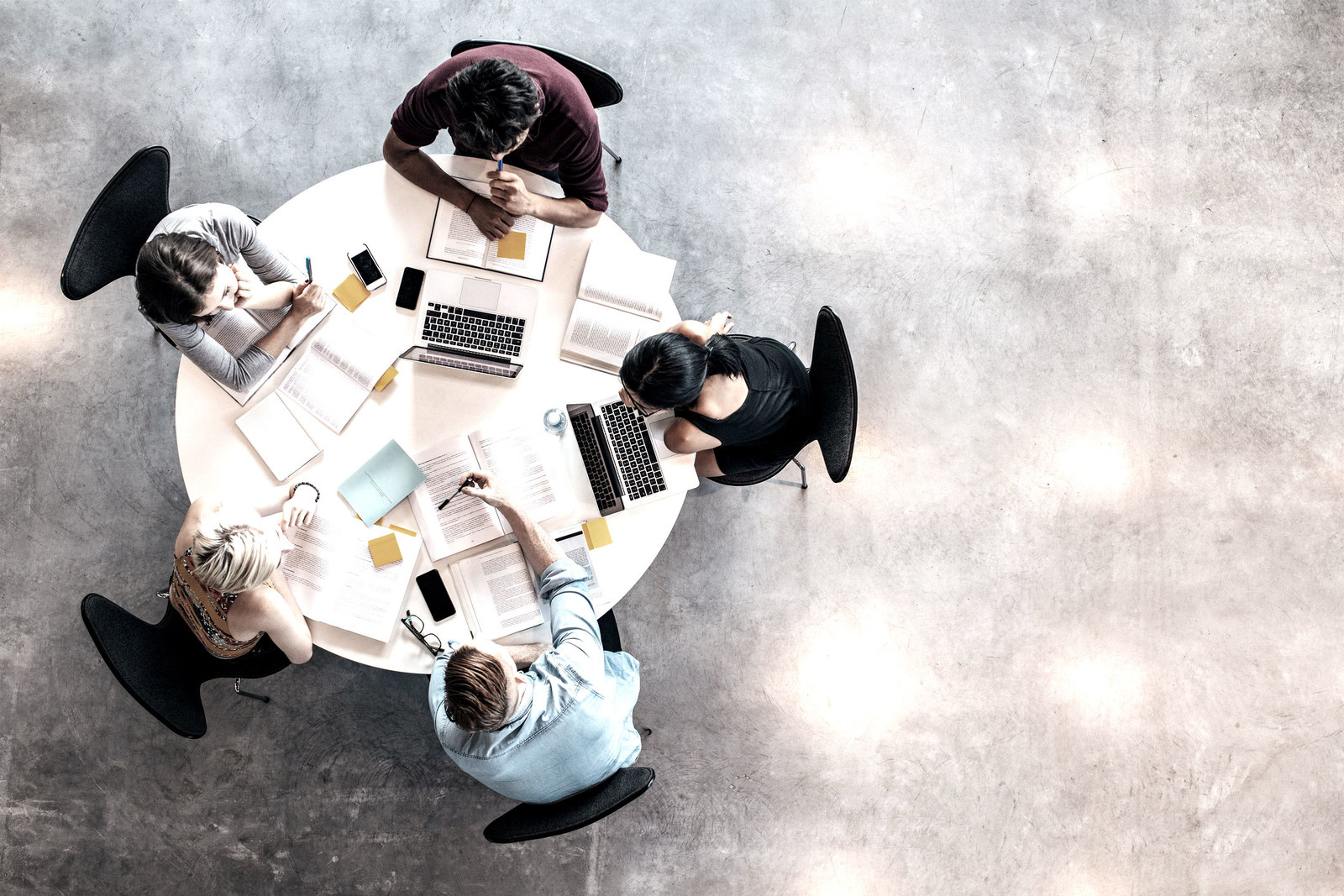 Universities UK has warned in the past that scaremongering about the scale of the problem could "cause real and unnecessary alarm to students and parents" and could actually encourage students to use the drugs, "for fear of being at a competitive disadvantage". It says it is "unaware" of research showing that they are widely used among students.
Study drugs, on the whole, are prescription drugs for recognised neurological conditions. Mark's use of the ADHD drug Ritalin is typical. Others include Adderall, also prescribed for ADHD, and modafinil, used to treat narcolepsy.
There is good evidence to show that, in people who actually have ADHD or narcolepsy, the drugs used are effective. But it is much less clear that they are capable of enhancing the mental abilities of neurotypical people. "It's like thinking about antidepressants," says Gage. "They might make you feel better if you're depressed, but they won't make you more happy if you're not.
"If you're already performing at a normal level academically, there's no reason to think that these will boost you on."

That wasn't Mark's experience – although, as he acknowledges, he has ADHD-like symptoms and may be able to get a diagnosis; his friends without ADHD symptoms had very different experiences when they took study drugs. He took Ritalin until he went to university, whereupon his new doctor refused to prescribe it for him. That wasn't a concern, he says, because by then, Ritalin had become more of a burden than a help.
"My girlfriend at the time said I was turning into a robot," he says. "I couldn't disagree." He found that his appetite was suppressed, and his mood. "I couldn't eat, maybe force a few bites," he says. "If someone told a joke, I couldn't laugh naturally." He describes it as feeling like a form of mild depression: "My emotions were very flat, and I couldn't socialise effectively."
He came off Ritalin, and found he reverted back to his old inability to focus. So he started to experiment with other drugs. "Modafinil I acquired online," he says. "I think it was a pharmacy in Taiwan or India that shipped to the UK. As I understood it, distributing it was illegal but possession was not, so I wasn't worried about ordering it directly to my home." Modafinil was useful for keeping him awake, but didn't help him focus, and had unpleasant side-effects. About four years ago, he started taking a drug called 2-FMA, or, to give it its full title, 2-Fluoromethamphetamine, a drug related to Ritalin. He found that it had most of the useful effects of Ritalin, without suppressing his mood so much. "It did have a mood effect," he says. "But it wasn't intrinsically unpleasant, as it had been with Ritalin, and it didn't affect me when I wasn't taking the drug."
Most of the study-drug users that BuzzFeed News spoke to said that their experiences had been largely positive. "Billy", who graduated from Durham this year, says that taking modafinil during exam and coursework season helped, especially for his dissertation. "On certain tasks, where I needed to do a lot of work for a long time, it was significantly helpful," he says. "For the revision two days before an exam, where you're shitting yourself, I don't think it made a huge amount of difference."
Billy originally got his modafinil through sites he found with a Google search, although a couple of years ago that became more difficult, and he started using the dark web. "It's super easy when you figure it out," he says. "Like Amazon for drugs. Next-day delivery at a pound a pill." He used to buy it for all his friends. "I wasn't dealing – I wasn't making a profit, I was probably making a loss," he says, although whether the police would agree with his definition of "dealing" is unclear. Selling prescription medicines is illegal, although possessing them is not – the websites providing them are breaking the law, but the people buying from them are not.
"Johnny", who graduated from Oxford in 2014, says that he would actively – if cautiously – "recommend it to people". "I'd never do it again, even though in my job now it might be helpful, because it's not a good habit to be in," he tells BuzzFeed News. "And without wanting to go into too much detail it makes you feel a bit grim. Digestion, toilet – makes that a bit funny." But he took modafinil "all the time" for two or three months. "I guess I'd never studied all day every day before; in the second year you'd have an essay crisis or whatever, but not Monday to Friday, nine to five." He says it was not significantly stronger in its palpable effects than "a glass of wine or a large coffee".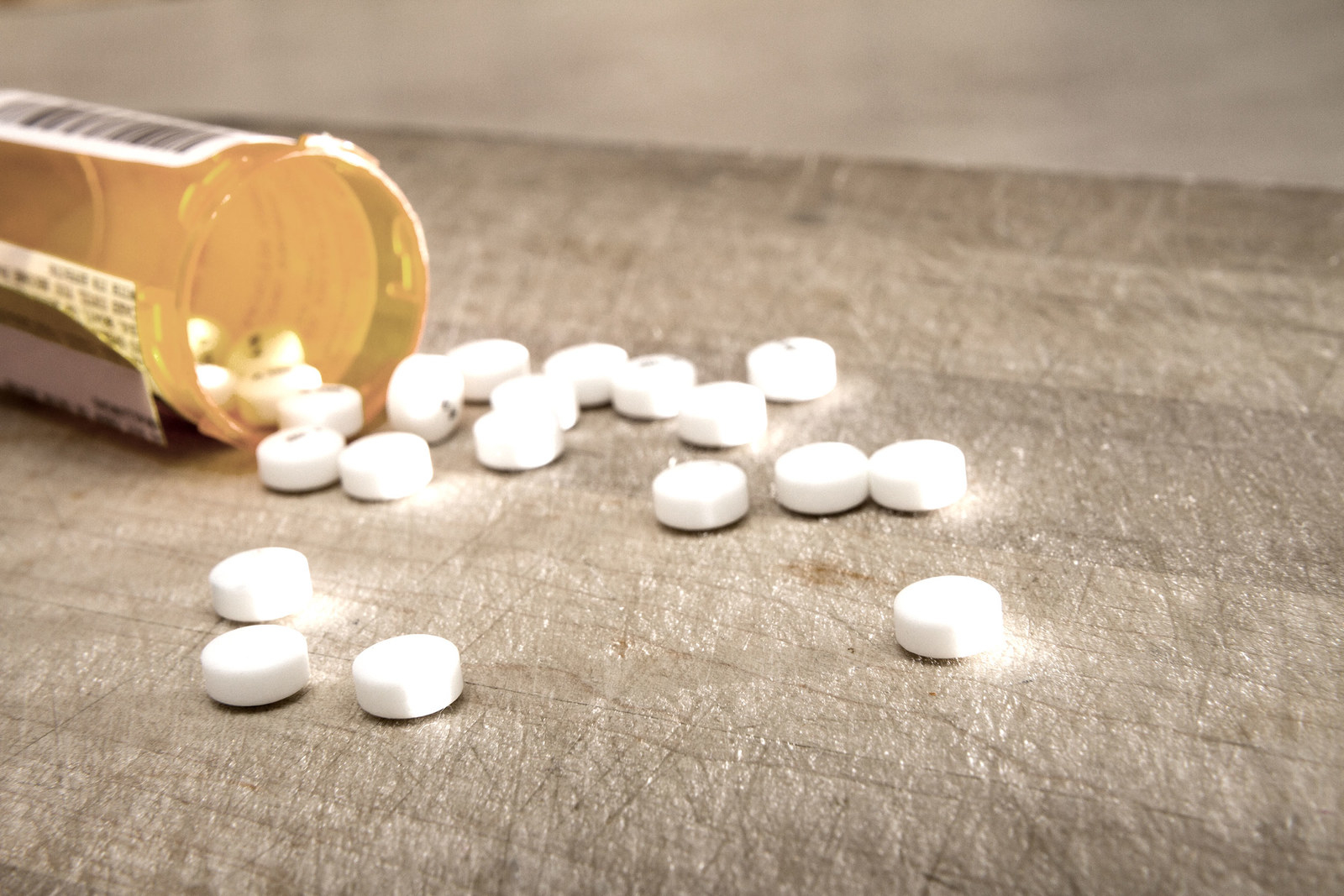 And "Andrew", who graduated from University College London last year, took modafinil about 15 times over his second and third years to keep him awake for long revision periods just before exams. ("I wasn't the most studious student throughout the year.") "I'd take one about 10pm or 11pm, and I wouldn't be tired until 6am," he says. It kept him awake and alert, although he wasn't sure if it particularly helped him concentrate. "I was quite jittery," he says, "but nothing much past if I'd had a few cups of coffee. Nothing crazy."
Not all of the users BuzzFeed News spoke to reported such good experiences. One, "Ruth", not a student but an academic, started taking modafinil while working as a lecturer at a prestigious university. "I was hanging around with these moral philosophers," she tells BuzzFeed News. "They routinely dropped into conversation how modafinil was 'part of their toolkit'." And I found life there stressful and I couldn't keep it up, so I was like, OK, it must be relatively harmless, I'll try it."
She ended up doing it fairly often – 10 or 20 times over two years – to concentrate and focus, or pull an all-nighter marking essays. "Yes, it worked," she says. "But it wasn't miraculous. I was hoping it would be transformative, like that Bradley Cooper film [Limitless], accessing bits of my brain I'd never accessed before. But it wasn't like that at all." She compares it, as did several others, to coffee: specifically, "three large espressos".
She says, as does Billy, that it was hard to tell what was the drug and what was the placebo effect. That was especially true when she took a more expensive brand, about £10 a tablet. "You take a study drug, so you spend less time pissing about on the internet," she says. "This modafinil cost me a lot of money – you don't want to waste it."
The problem wasn't just that the drug had a subtle effect. She also found that it was "making me anxious and a bit mental". "Again, it could all be in my mind," she says. "But there was one day, after I'd taken it the day before, and I had a fancy college lunch with this big-shot professor. And on the way, I had a horrendous panic attack. I went completely nuts. Hysterical, panicking, saying I couldn't possibly go. I was an absolute nervous wreck." She can't be sure, again, that this wasn't the placebo – or, rather, nocebo – effect: "It could be unrelated. [The university] made me a nervous wreck anyway". She no longer takes it; the most recent time was about two years ago. "With hindsight I think it's the most fucking stupid thing I've ever done. I don't know where it was coming from. I'm not the sort of person who does that sort of thing."
Another former user, "Natasha", a UK-based woman in her late twenties who now works in the media, had an even more alarming experience. She used Adderall, the ADHD drug, for four years between the age of 15 and 19, while she was a student at school in the US.
"I really liked it," she tells BuzzFeed News. "It made me feel really focused. I was not someone who gave a shit about school, so it made me focused on whatever I wanted to be focused on. Sometimes that was school, and sometimes it was just chatting shit with a friend in the library for two hours." The effect absolutely was a high, she says, albeit a milder one than speed or cocaine. She found it easy to get a diagnosis of ADHD, despite having no symptoms: "Doctors in the US just don't ask questions."
Natasha developed what appears to be fairly severe dependence. "Over the years I'd become reliant on it, and had to take more and more," she says. "I was completely useless without it. I lost the ability to get out of bed."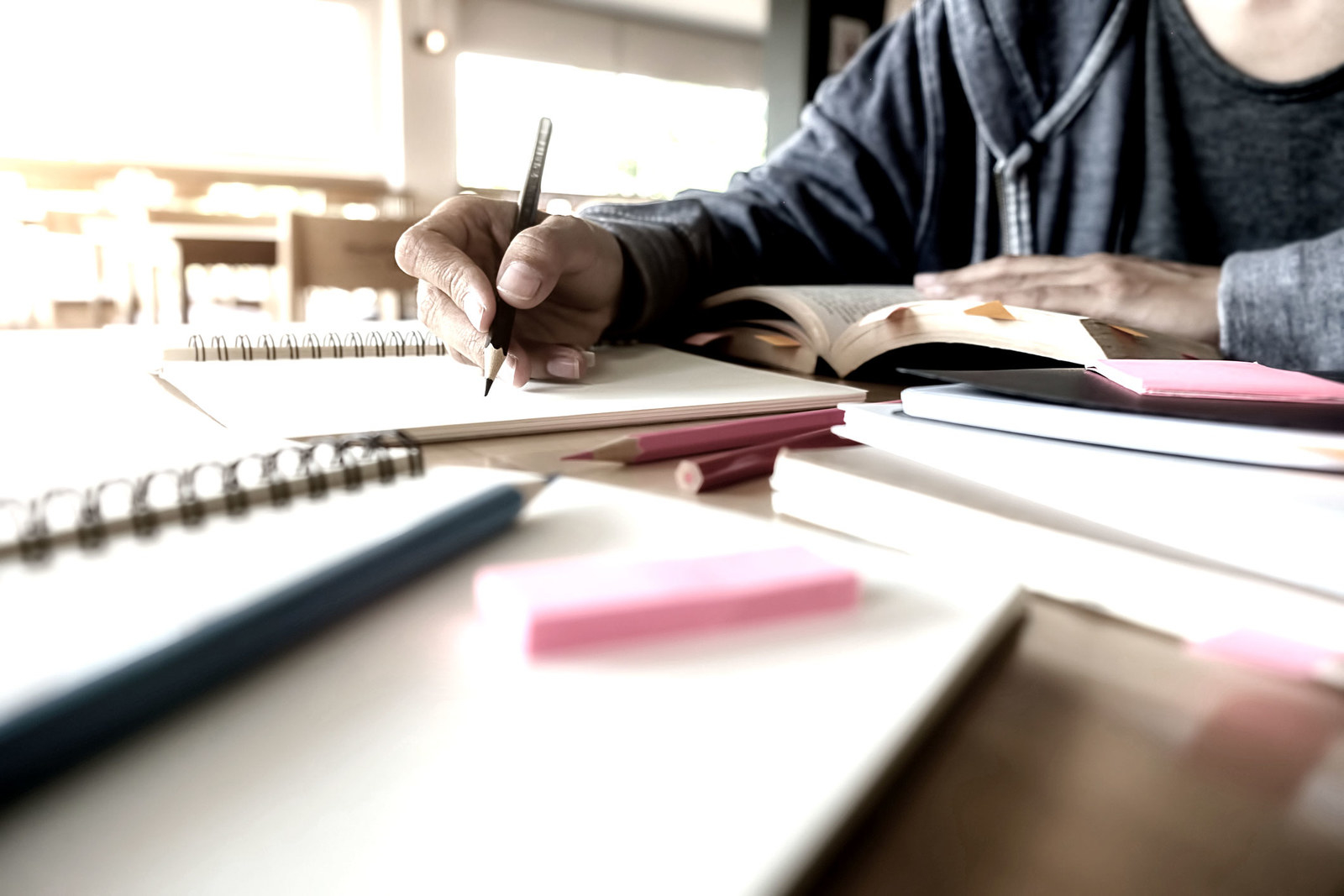 The low point, she says, was when she went to visit a friend for a night, and realised she only had one day's worth left of her prescription. "I thought I could just get some more when I got home," she says. Instead, an hour into the drive back on her first day off the drug, she fell asleep at the wheel. "Only for a few seconds, but I nearly crashed into a truck," she says. "I went into the next Walgreen's [a pharmacy chain] that I saw, and refilled my prescription. When I say I was useless, I really could not wake up or do anything without it."
Because of the lack of research into study drugs, their risks are hard to assess. Dependence is a risk with any drug, although Paul North says that with study drugs a more common scenario is that users become dependent on them to hit deadlines. "They're a bit like an overdraft," he says. "You can keep eating into it and doing them, but eventually you'll need to pay it back and crash out." That may mean users need to keep on them for hours or days, because if they stop, they'll fall asleep and miss their deadline or their exam. (Another student told BuzzFeed News she took modafinil once with a friend the day before an exam, and found it made her really focused, but then couldn't sleep that night, and nodded off during the exam itself. "On the plus side, I passed," she says.)
Other health risks are much harder to define. "In healthy populations, the research is scarce; it's hard to get a real angle on their potential harms," says Dr Carl Roberts, a psychologist colleague of Gage's at the University of Liverpool. "But there is a danger that people are underestimating the risks."
That's because these drugs are prescribed, he says, which makes people think that they're in some way approved. But they've gone through "a cost-benefit analysis when prescribed for medical conditions, narcolepsy and things", he says. "They're only approved for those conditions." It may be that they do more harm than good in healthy people. Also, Roberts says, people who are taking them as study drugs rather than medication "might not use them in the same dosing regimen and the same pattern of use. We don't know anything about the long-term effects."
Gage agrees. "The biggest risk is probably dependence," she says. "For people with ADHD and narcolepsy, NICE [the National Institute for Health and Care Excellence] says the benefits outweigh the risks, but do they for people who are just using them in exams? We know the side-effect profiles for these drugs when they're used as prescribed, but given that we don't know how these drugs are being used by students, it's much harder to say."
Natasha experienced what sound like heart palpitations, or possibly panic attacks. "The effect it was having was not a normal effect," she says. She makes fluttering gestures over her chest to demonstrate. "I felt my heart was doing something – not as bad as with coke, a light preview of what I would get with that. But I felt that if I kept doing this then something was going to happen with my heart and I wasn't sure what."
Mark found that when he took modafinil he got kidney pains and rashes. He wasn't sure whether the two were linked, but "it was happening every time I took modafinil, so I got suspicious".
There are arguments now over whether or not smart drugs should be banned, or whether students should be drug-tested before exams. It's an interesting ethical consideration, says Gage. "If they do work, where do we draw the line? Should caffeine be banned? It definitely keeps you awake and alert."
Natasha got her drugs through prescription; most of the others got theirs through the everyday internet, although Billy, as mentioned, later moved on to the dark web.
North says most users get theirs online: "Teenagers are very savvy about the web. They're not going to local dealers and asking for Adderall." Partly it's because students are now away from their families in unfamiliar towns and cities where they don't have in-person connections, he says.
The trouble is, of course, that "they're not getting good advice at point of sale on how to use them, or the risks", he says. Volteface, the organisation North works for, advocates legalisation and regulation of drugs for that reason: "If they were legal in a regulated market then people could be told 'Don't take them for more than two days, this is the dosage, et cetera.' Without that it's far easier to form dangerous relationships with them.
"But then, we're dealing with kids who are quite capable of finding this stuff out with a Google search," he adds.
Whether or not legalisation and regulation is the right approach, North says, "there's an opportunity for universities to do a bit of harm reduction. Most people don't need to do study drugs if they're more prepared [for exams and assessments]. You only need it if you're doing it last minute."