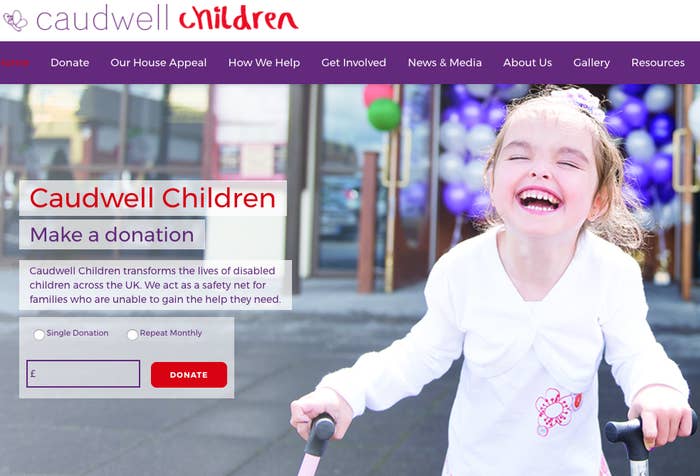 A children's charity with a multi-million pound turnover offers to pay for autistic children to attend clinics providing pseudoscientific treatments – and ones which appear to endorse unfounded links between vaccines and autism.
Caudwell Children is one of several charities founded by John Caudwell, the billionaire behind the mobile phones retailer Phones4U. It says it has supported over 20,000 children and families since its formation in 2000, and had a turnover of nearly £8 million in 2015.
One of the services it provides is financial support for families with children with disabilities. It offers that support to households earning less than £45,000.
BuzzFeed News has seen the list of "registered suppliers" who provide "dietary and nutritional" supplements, tests and consultations to users that the charity provides to parents.
One of the names on it is Finbar Magee of Synergy Healthcare in Belfast. Magee was voluntarily struck off after he applied to remove himself from the General Medical Register in 2016, in advance of a GMC fitness to practice hearing, following reports that he prescribed a potentially dangerous bleach-based product called Miracle Mineral Solution (MMS) to an autistic child.
The creator of MMS, Jim Humble, claims that it is an effective treatment for autism, cancer, HIV and many other diseases, but it is actually a solution of a chemical called sodium chlorite.
The National Autism Society (NAS), the UK's largest autism charity, describes MMS as a "bleach banned for human consumption". There are claims it has been linked to at least one death. The Food Standards Agency (FSA) has warned about its use, calling it an "industrial-strength bleach".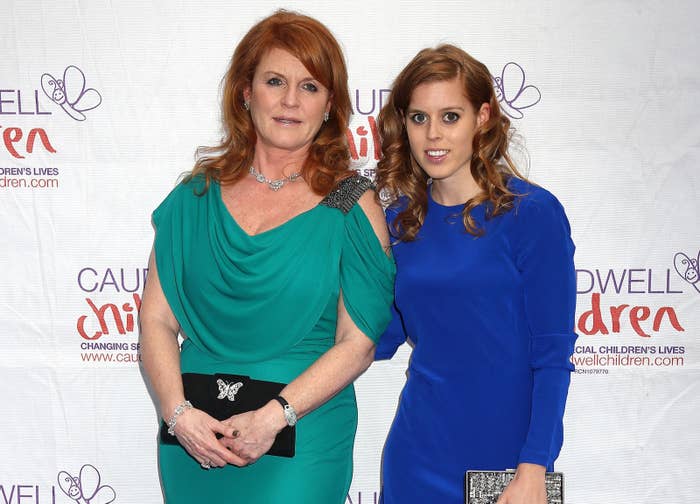 Before he removed himself from the medical register Magee said he hadn't prescribed the product for more than two years. There is no evidence that Synergy Healthcare or anyone on Cauldwell's list has ever prescribed MMS.
Synergy Healthcare says on its website that since 2015 it has changed its name to "Synergy Holistic", and says its medical side has shut down while "the complementary side continues". But it still calls itself "Healthcare" in its website masthead and appears to offer several treatments. It is owned and run by Magee's wife, Susan.
Another registered provider is Lucinda Miller of NatureDoc. In another document sent to a parent of an autistic child and seen by BuzzFeed News, titled "Introduction to Biomedical Treatments", Miller says that there is an "epidemic of autism", caused in part by "toxic burden" and "immune dysregulation". In the document, she appears to partially blame the toxic burden and immune dysregulation on "excessive or improperly administered vaccinations" and mercury in vaccines.
There is no evidence that autism is in any way related to vaccinations, according to the NHS. In a response to BuzzFeed News, Miller said she has not claimed that vaccines or mercury were "causative of autism" and said "I can categorically assure you that NatureDoc never tells patients not to vaccinate their children," adding that "I just say that it should be done properly".
Miller's document also suggests that Lyme disease might be linked to autism, a claim which has been effectively ruled out by a major study. Miller told BuzzFeed News that she hasn't claimed that Lyme causes autism and it would be "ludicrous" to make such an assertion.
Among the other providers on the Caudwell list are six clinicians who say they are trained in the "GAPS protocol". GAPS, short for Gut and Psychology Syndrome, is a pseudoscientific claim that autism is caused by abnormalities in intestinal bacteria and can be treated with a special diet. It is based on the work of Natasha Campbell-McBride, a doctor who claims to have "cured" her own child's autism and says that GAPS can help autistic children "completely recover". Campbell-McBride recommends not vaccinating children against measles and says "it is better to let your child go through those childhood infections" because they will develop a stronger immune system. She appears to offer no peer-reviewed scientific evidence for her claims. Campbell-McBride declined to comment for this story.
A further four providers offer "functional medicine". Functional medicine was created by Jeffrey Bland, founder of the Institute of Functional Medicine (IFM). In 1995, the IFM's then-parent company HealthComm, also run by Bland, paid $45,000 to settle Federal Trade Commission (FTC) charges of "deceptive advertising" about weight loss supplements; that followed a similar settlement for $30,000 in 1991. Bland says that there is "no connection between my discussions with the FTC over 25 years ago" and the development of the IFM.
Bland told BuzzFeed News that there is "no connection between my discussions with the Federal Trade Commission over 25 years ago … and the development of the Institute for Functional Medicine". Robert Luby, a IFM executive, said in a statement that functional medicine is "a science-based approach that relies on detailed understanding of each patient's genetic, physiological, and lifestyle factors, all of which inform personalized treatment plans".
Four more providers on the Caudwell list offer gluten- and casein-free diets, and one of them, Autism Treatment Plus, showcases a testimonial from a parent who claims their child's symptoms of autism were reduced on this diet. Official National Institute for Health and Clinical Excellence (NICE) guidelines explicitly rule out the use of these diets as treatments for the core symptoms of autism. Autism Treatment Plus did not respond to a request for comment.
Caudwell Children did not respond to repeated requests for comment.