You may have noticed that the sex showing up in mainstream pop culture lately has been getting a little more...interesting.
Which might raise some questions. For instance, what exactly is pegging? And what should you know if you're interested in trying it?
So glad you asked!
Pegging has a very specific definition: a woman anally penetrating a man while wearing a strap-on dildo.
Why do it? Because anal play (i.e. butt stuff) can feel good to anyone.
And prostate stimulation makes anal sex especially pleasurable for some men.
There's a reason the prostate has earned the title of "the male G-spot." According to Tristan Taormino, sex expert and author of The Ultimate Guide to Anal Sex for Women, prostate stimulation can lead to more intense, longer, and sometimes multiple orgasms for men.
If you're interested in trying pegging, the first step is talking to your partner.

Don't wait until you're in the middle of getting it on to spring the idea of pegging (or any new sex act) on your partner.
Women: Be sensitive to the fact that there's a lot of stigma around receiving anal sex, especially for straight men.

While it's becoming more and more mainstream for women to talk about receiving anal sex, pegging is only just starting to emerge into pop culture. Taormino explains to BuzzFeed Life, "There's a longstanding taboo around anal sex and anal pleasure in general in our society, but certainly there has been a lot more stigma around men who are straight identified."
If you want to try pegging, Taormino suggests you approach the subject with the caring and gentleness you will show your partner in bed. "A lot of guys are interested but have to get over a lot of cultural baggage that's associated with masculinity and masculine sexuality," she explains. "People have to feel out the situation and show their enthusiasm without pressuring anyone."
Men: Don't be afraid to ask your partner about pegging.
But both partners should be ready to take no for an answer.
Some men may want to start exploring with anal play by themselves.
If, as a man, the idea of pegging is interesting but overwhelming, exploring anal pleasure on your own can be a good way of easing in. This gives space for you to figure out what you like without the added pressure of having to please your partner, says Taormino.
And before you jump into pegging, it's a good idea to start with other forms of anal play.
Pegging can be as stimulating emotionally and psychologically as it is physically.

"We know that so much of sex for both men and women happens in our brain, and this is something that can feel more intense not only on a physical level, but emotionally and psychologically," says Taormino. Pegging allows both partners to explore power dynamics and new sex roles. "It's an entirely different point of view for both partners."
But it doesn't necessarily have anything to do with BDSM.
In porn, pegging is commonly portrayed as part of BDSM sex in which the woman is dominating, punishing, or humiliating the man. But in real life, pegging can fit into any couple's sex style.
It can be sweet and intimate, naughty, or rough. It can incorporate gender play, role play, or fantasy play. How you and your partner experience pegging is completely dependent on what you both like in your sex lives.
You'll need the right equipment.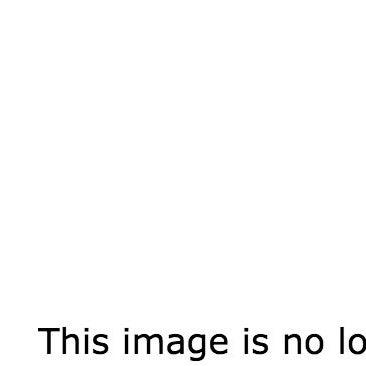 If both you and your partner decide you are ready and willing to try pegging, you'll need a harness (the "strap" part of a strap-on), a harness-compatible dildo, and lube. Harnesses and dildos both come at a wide variety of price points.
If you are not sure that pegging is going to be something you like, an inexpensive harness and dildo combination will allow you to try it a few times before committing to spending a lot of money.
Tantus sells a beginner kit for pegging that's also available on Amazon for under $50. A great thing about this kit is that it comes with both a small and medium-size dildo to try out.
Choose your lube based on your dildo.
Silicone-based lubes are great because they don't dry out as quickly as water-based ones. However, remember the golden rule of lube: Like dissolves like. So if you buy a silicone dildo, you shouldn't use a silicone-based lube, which could damage it; you'll need a water-based lube instead.
Not into leather harnesses? Not to worry! When you mention strap-on dildos, what often comes to mind is a harness that would fit right in at a sex dungeon. If that's not your cup of tea, you'll be happy to know that harnesses now come in just about every style imaginable. Many even come with strategically placed pockets to insert bullet vibrators for the woman's pleasure.
SpareParts makes a great collection of beautiful fabric harnesses that are very comfortable, sturdy, and easy to wash.
Let the person who's being pegged pick out their own first dildo.

For those new to pegging, Taormino suggests letting the male partner pick out the first dildo you two will be using. This will allow him to choose one that he is comfortable having inside of him as well as seeing on his partner. Not every man is up for having sex with a realistic-looking penis, for example.
Be considerate; clean your butt!
Doggie style can be a great first position.
But you can feel free to try other positions, too.

If you're looking for a position that allows more intimacy, Taormino suggests trying a modified missionary position in which the male partner is on the bottom with his legs pulled up toward his head. "You can kiss each other; you can make eye contact; you can read body language really well; you can talk to each other."
For couples in which the man is much taller or larger than the woman, a spooning position allows you to find an angle that works best for you.
If you feel any pain, stop.
When you're new to any sex, especially anal sex, pain is there to tell you that something isn't right — usually that you are progressing too fast or you need more lube (or, probably, both).
Stop, pull out if necessary, and once your partner is ready, glob on some extra lube and start again slowly. You should also avoid using lubes with benzocaine, a topical anesthetic, as an ingredient. It numbs the anus, which can put you at risk for tearing.
When in doubt, communicate. A lot.