The Indian Association of Palliative (end-of-life) Care (IAPC) made a bittersweet video featuring a few terminal patients performing standup for their families and doctors.
The jokes ranged from cultural references...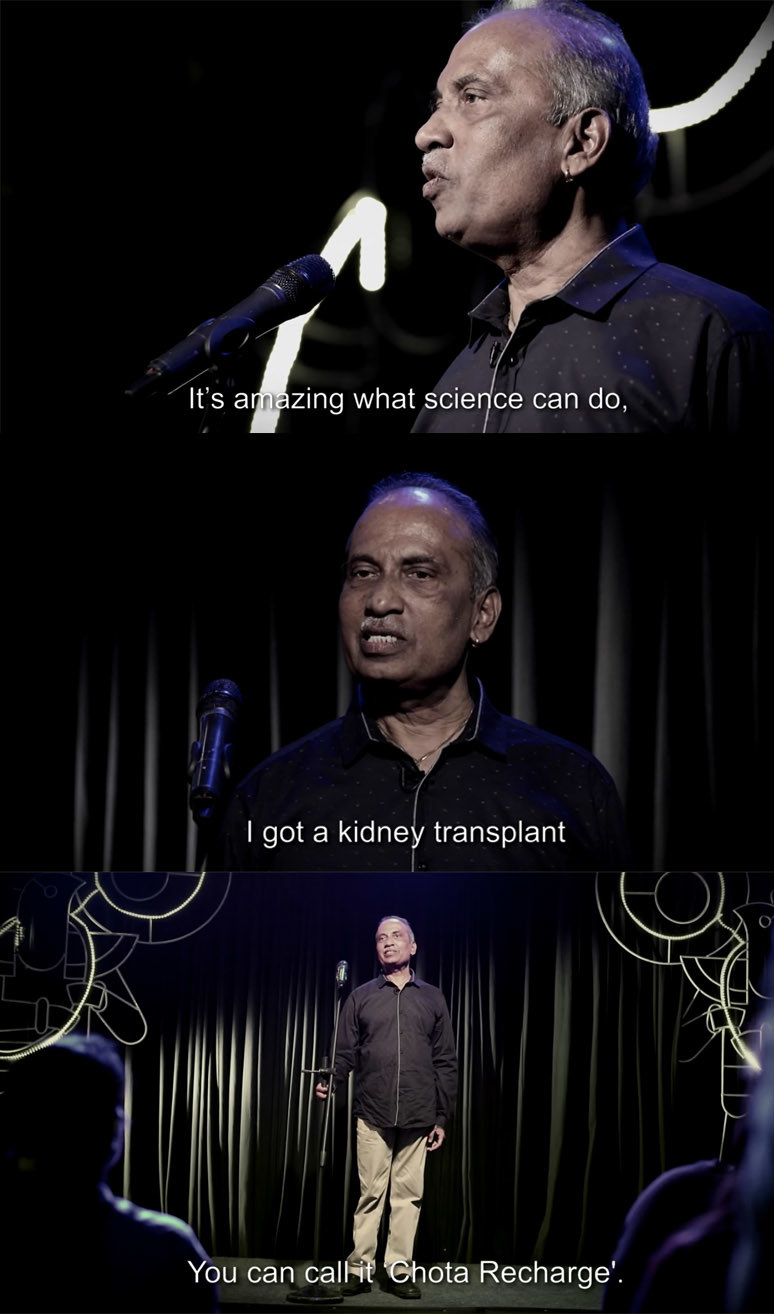 To hilariously stark...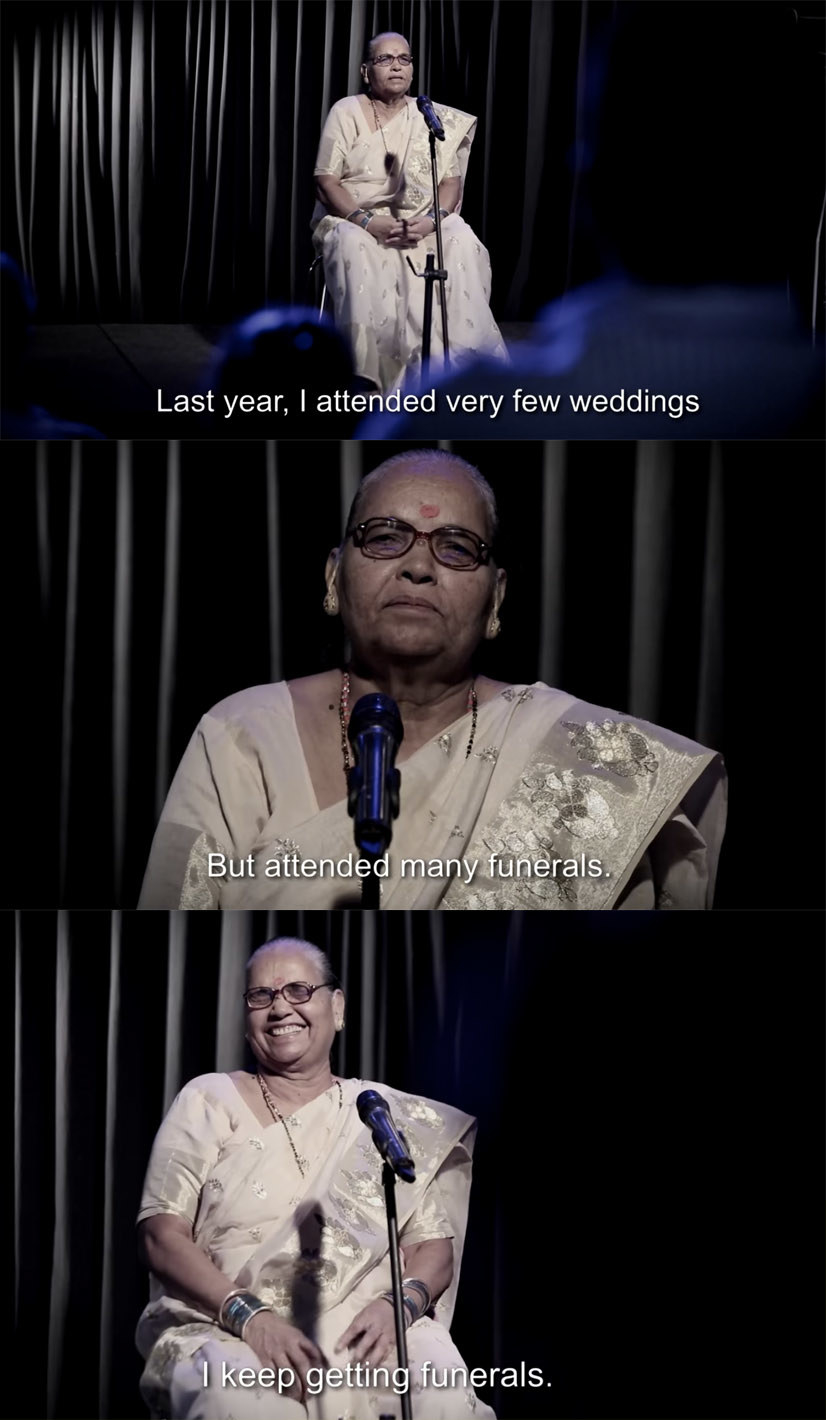 To some really solid life advice.
The purpose of the standup show was to show how much difference good palliative care can make to a terminal patient's life, thus making them approach their eventual death with ease and even humour.