Liz Kendall's Labour Campaign Is Being Funded By Blairite Corporate Lobbyists
The party leadership contender is being funded by the head of Portland Communications, among others.
The latest Parliamentary Register shows that Liz Kendall's Labour leadership bid is being funded by leading corporate lobbyists with Blairite pasts.
On the recently released register, Kendall says she received "£10,000 for office rent to support my campaign for leadership" from Tim Allan.
Allan runs Portland Communications, a lobbying company he founded in 2001. Before then Allan spent six years serving as Tony Blair's chief media adviser. The revelation that she is being funded by one of Blair's former aides somewhat undermines Kendall's recent claim that she is "not a Blairite".
Portland offers clients "extensive experience of government and parliament to support clients in their dealings with policy makers". It promises to arrange "one-to-one meetings programmes, parliamentary round tables or specially-arranged dinners" for their clients.
The agency relies on "a team of former senior advisors from the highest level of British government and politics". Along with Allan, Portland's "strategic counsel" includes former Blair aide Alastair Campbell, former Labour minister Kitty Ussher, and James O'Shaughnessy, a former aide to David Cameron.
Portland's clients include a host of controversial corporations who did well under Tony Blair's business-friendly Labour government. They include leading NHS privatiser Care UK.
Portland also represents a number of firms who have an interest in the light regulation of sugary, salty, and fatty food, and would have an interest in a Labour Party that is less enthusiastic about regulation. They include McDonald's, Nestlé, and the British Soft Drinks Association. Other controversial Portland clients include arms firm BAE systems and frackers Cuadrilla. The agency also represents the authoritarian governments of Qatar and Kazakhstan.
As well as the £10,000 from Tim Allan, Kendall's campaign is also believed to have received £2,000 from Mike Craven, a former political adviser and chief media spokesperson for the Labour Party, who founded a lobbying company, called Lexington Communications, in 1998.
Craven still leads Lexington, which offers clients "input on all aspects of the legislative process from detailed analysis of a proposed Bill or Order, to developing effective lobbying strategies around them". It warns clients that "governments of all parties say they want deregulation, but in practice, ministers, regulators, quangos and legislation impact every part of how companies do business, from the environment they operate in to the way firms work". In spite of this, the firm offers to "manage" the "political process".
Lexington's clients include private health firm BUPA, and Interserve, a privatisation specialist with major contracts running the government's Work Programme. Interserve also has a long involvement in the much-criticised PFI privatisation scheme. Lexington also represents supermarket giant Tesco, investment bankers Goldman Sachs, and many other corporations.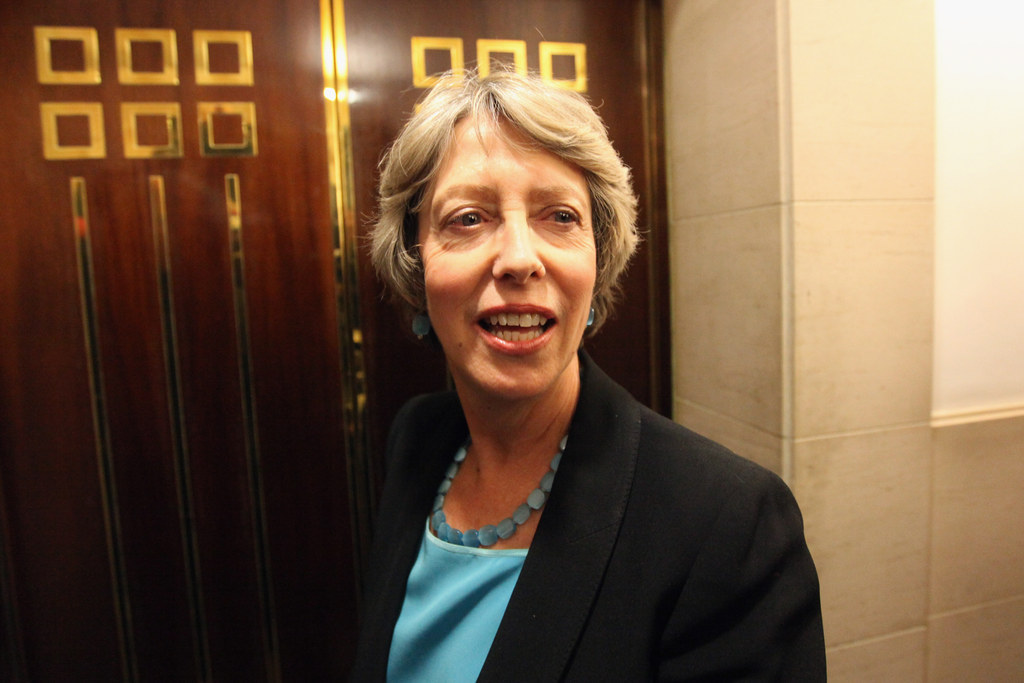 Allan told BuzzFeed News: "This is a personal donation. I have known Liz for over 20 years and think that she is the best candidate to lead the Labour Party. It has nothing whatsoever to do with Portland".
BuzzFeed News has yet to receive a response from Craven or the Kendall campaign. Craven, like Allan, donated to Kendall's campaign in his own name, rather than in the name of his company.
Kendall's campaign is also supported by £3,000 from Patricia Hewitt, a former Labour minister under Tony Blair who went on to serve on the board of BT and other corporate posts. Last year she was caught in a Channel 4 Dispatches "sting", apparently offering advice on how corporations could lobby government. An inquiry by MPs on their Standards Committee found Hewitt had not broken Parliamentary rules, although she had been "unwise".