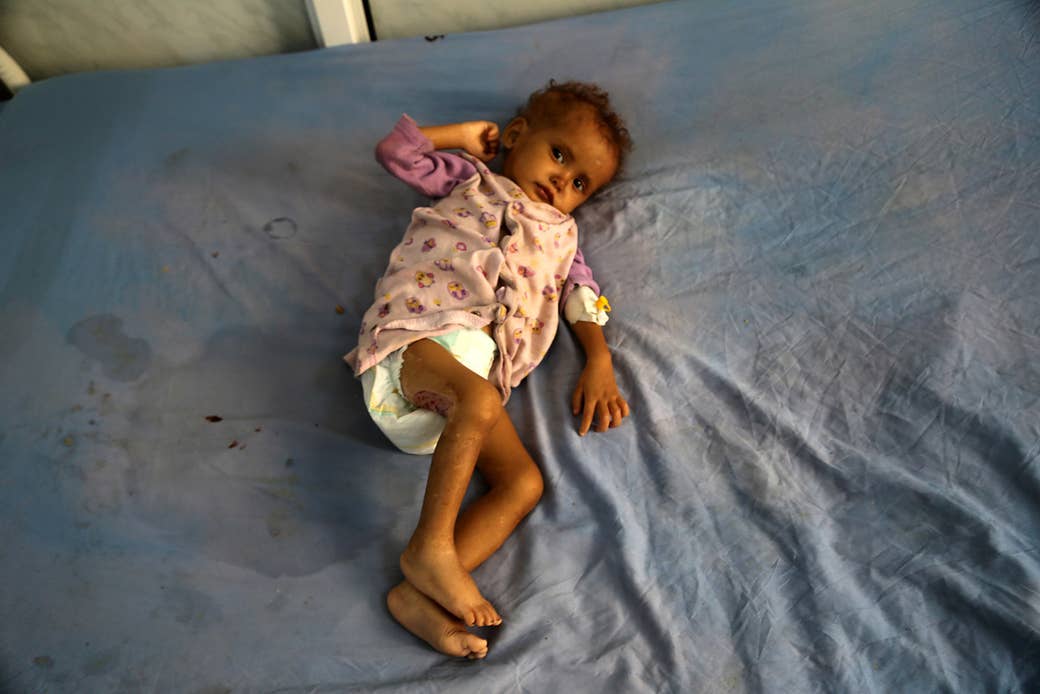 After 1,000 days of war, Yemen is "on its knees," a British aid worker has told BuzzFeed News.

Esme Conway, 27, spent 10 months going in and out of the war-torn nation and witnessed the devastating consequences the ongoing fighting has had for civilians.
Since 2015 Yemen has been locked in a civil war that has degenerated into a proxy conflict between Iranian-supported militias and Saudi-backed international forces. An estimated 8,600 people have been killed, 49,000 injured, and 3 million people forced to flee their homes.
Most recently, Saudi Arabia imposed a two-month blockade, preventing vital food and aid from reaching thousands of Yemeni civilians. The impact on a country that even prewar imported 90% of its food has been catastrophic.
Out of a population of 28 million, more than half (17 million) are food-insecure. More than a million people are estimated to have contracted cholera, the largest outbreak ever, and thousands have died.

Conway, who worked with the World Food Programme and was based in the capital Sanaa during the blockade, said the situation for ordinary people is now "desperate".
"I have seen children that are so severely malnourished, so sick, so food-insecure," she said. "That just breaks your heart."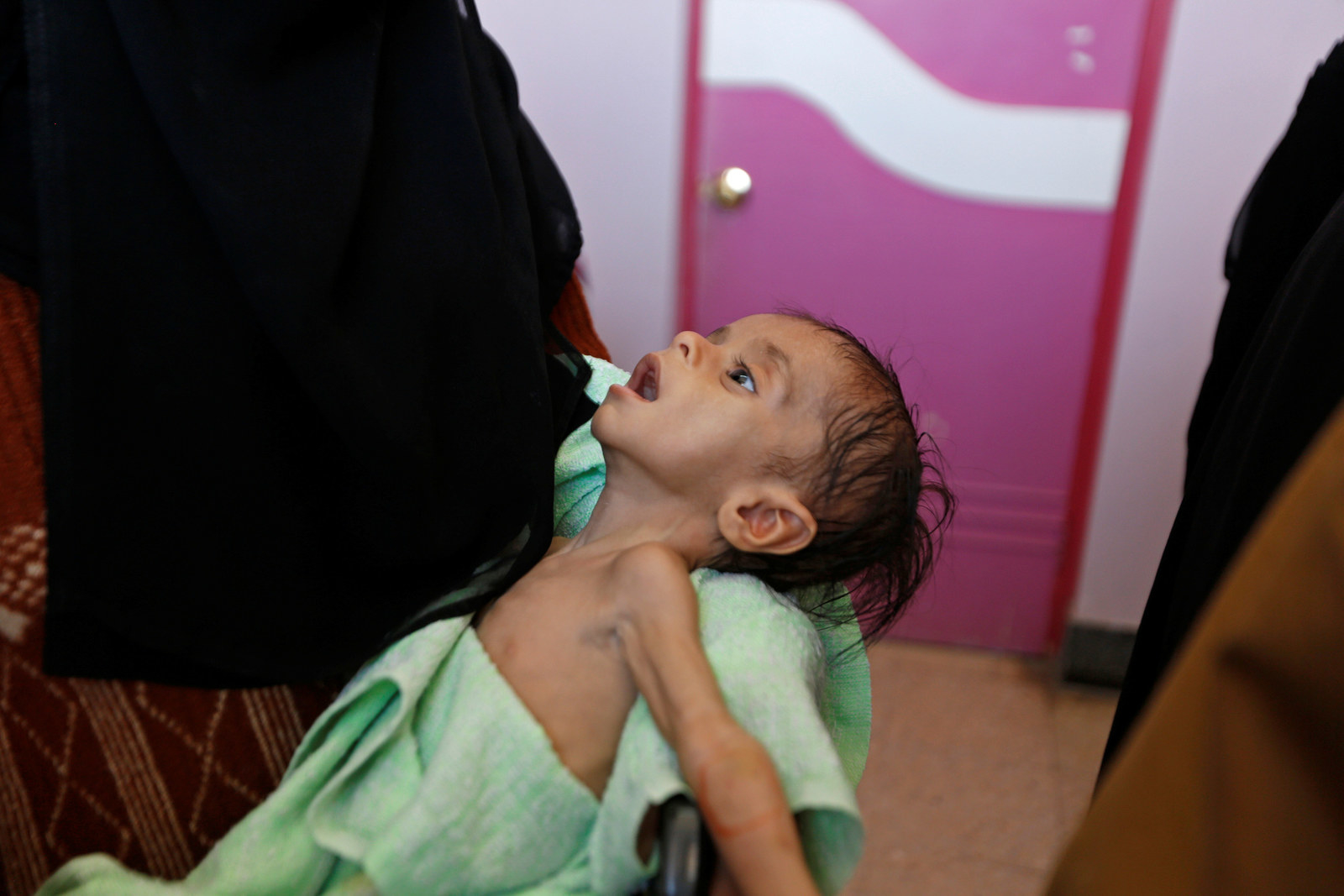 "Yemeni families' diet consists nowadays of just bread because that's all they can afford," she said. "I met a couple of families in really deprived areas of Yemen where the father would say to me, 'If my children fall asleep after school, I sometimes won't wake them up because I know I haven't got enough food to feed them.'"
When Conway visited hospitals, staffed by doctors who are themselves hungry as wages have ceased in the instability, she was shocked at the condition of the children there.
"They don't have hair because they are malnourished," she said. "I look at the size of their heads which is completely out of proportion to their body because they are stunted, because they are not developing in the same way. When I compare the situation it breaks my heart."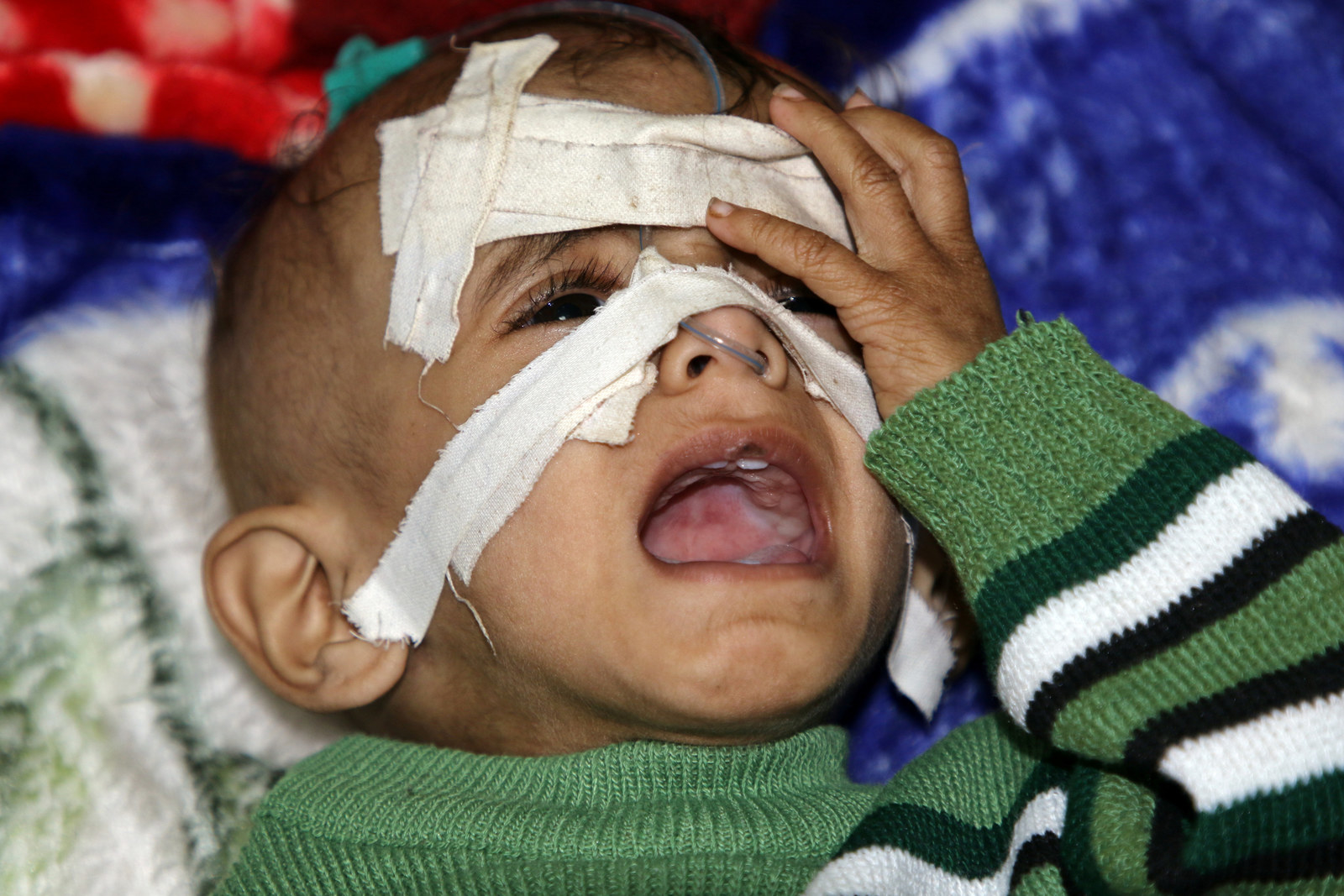 Conway visited a number of food distribution points – where international aid organisations are able to distribute food packages, such as 50kg of flour, to those queuing.
One woman, who was caring for 18 extended family members after her father, brother, and brothers-in-law had all been killed, told Conway the package had to feed all of them for a month. "To put 50kg of flour into perspective," Conway said, "you would use that to make bread, and that is one family of 18 people just surviving on bread for a month. That would usually only last for six people, but she has to make that last for three times that."
Conway said the woman asked her: "Why does no one care about us? We are humans, not dogs. We feel like the international community cares more about animals than they care about us."
The woman also had cancer and has been unable to receive treatment. Last month, the first air shipment in three weeks was able to drop medical supplies in Sanaa, delivering vital vaccines, but more serious conditions – like cancer – often go untreated.
"When you have someone look you in the eye and just cry, and just say 'I've got cancer, I can't get treatment, and I am probably going to die,' that's when it really brings it home," Conway said. "These people have no options."
The British aid worker said she was struck by the children when she visited depots. "They just make the best of the situation and they do still play and carry on as normal. But you can see on their mothers' faces that this is not normal, and they are frightened."
Last month BuzzFeed News spoke to Yemenis trapped inside the country during the blockade who said their homes had become prisons. Kawkab Ahmed, over WhatsApp, said people there "feel they are facing death after this blockade — and not slow, it will be very fast this time. Yemenis are not like Syrians. [Syrians] can escape through borders."
Meanwhile, a cholera epidemic raging since the summer has killed an estimated 2,000 people – a quarter of them children. Severe food shortages mean malnourished children are more susceptible to disease, and their immune systems are often unable to fight off any infection, never mind cholera.
"What is the future for these children?" Conway said. "I just don't know."