Kudret Celebioglu is a presenter on the regional TV station Denizli Radio and Television (DRT) in southwest Turkey.

It was business as usual on Tuesday, until a stray cat appeared from under the desk and made itself known.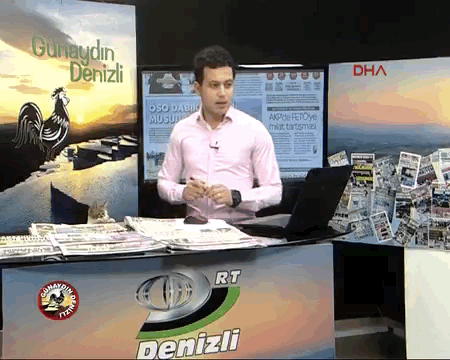 Ever the professional, Celebioglu managed to keep a straight face and continue with the broadcast.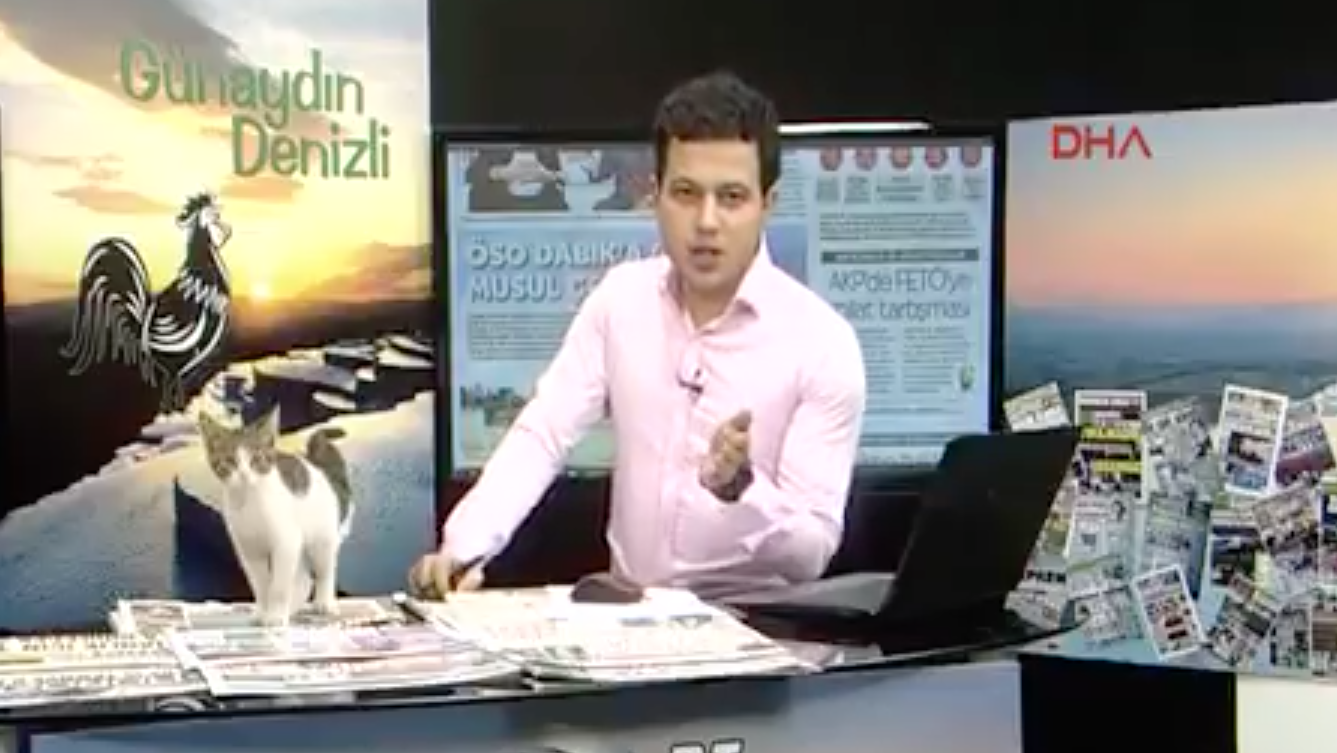 The cat is believed to have snuck into the office through an open door before making its way into the studio and appearing on camera.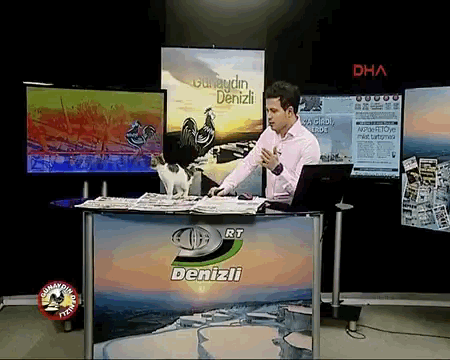 Celebioglu went on to explain that as the weather has turned colder, strays are hungry. He urged people to take care of the cats on the street.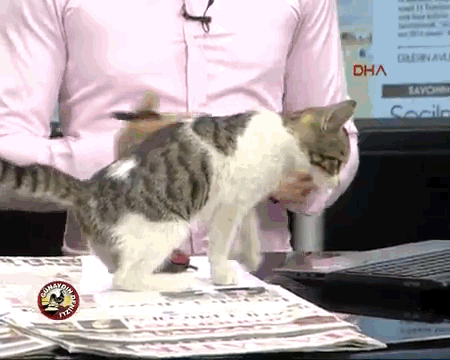 Following the cat's star appearance, staff at the studio have adopted him and named him Husnu, according to Turkey's Daily Sabah.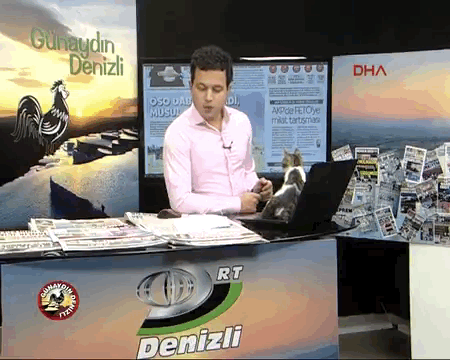 Let's hope the little kitty becomes a regular presenter on Good Morning Denizli and is paid handsomely in cat treats.
Looks like there are no comments yet.
Be the first to comment!