A Cat Has Been Made Into A Handbag And It's Quite Something
"He had a particularly nice face, and the rest of him was squashed," explained the artist.
Warning: This post contains images that some may find distressing.
New Zealand artist Claire Third recently advertised this cat handbag online. The handbag in question is literally made from an actual cat.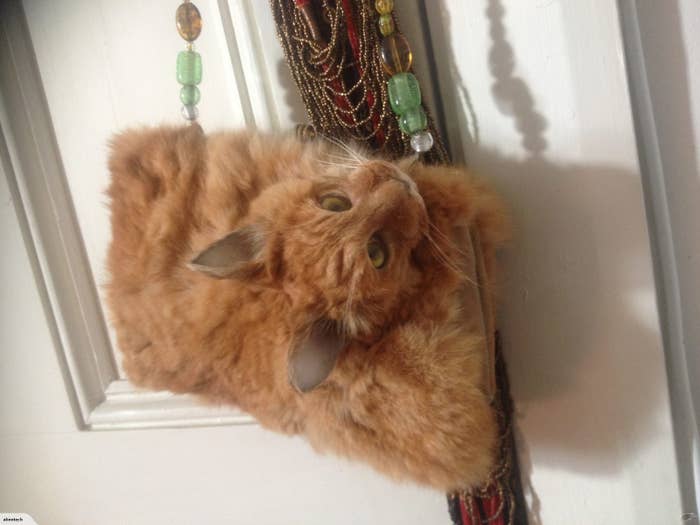 You can own the piece for NZ $1,400. Since being posted on online marketplace Trade Me, the item has gained tens of thousands of views. It was sold late Wednesday to an anonymous bidder for $545.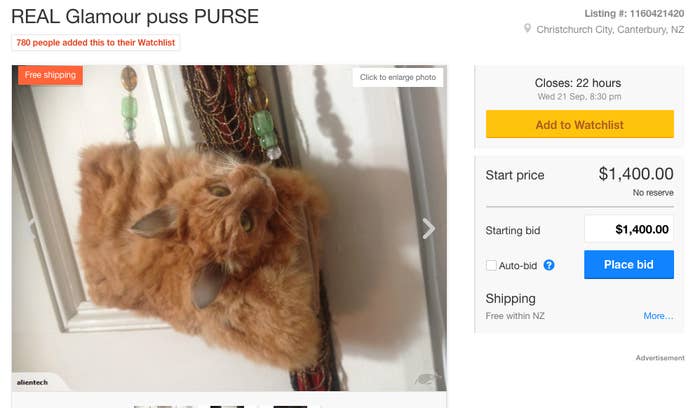 The artist explained she made the cat into a bag because "he had a particularly nice face, and the rest of him was squashed".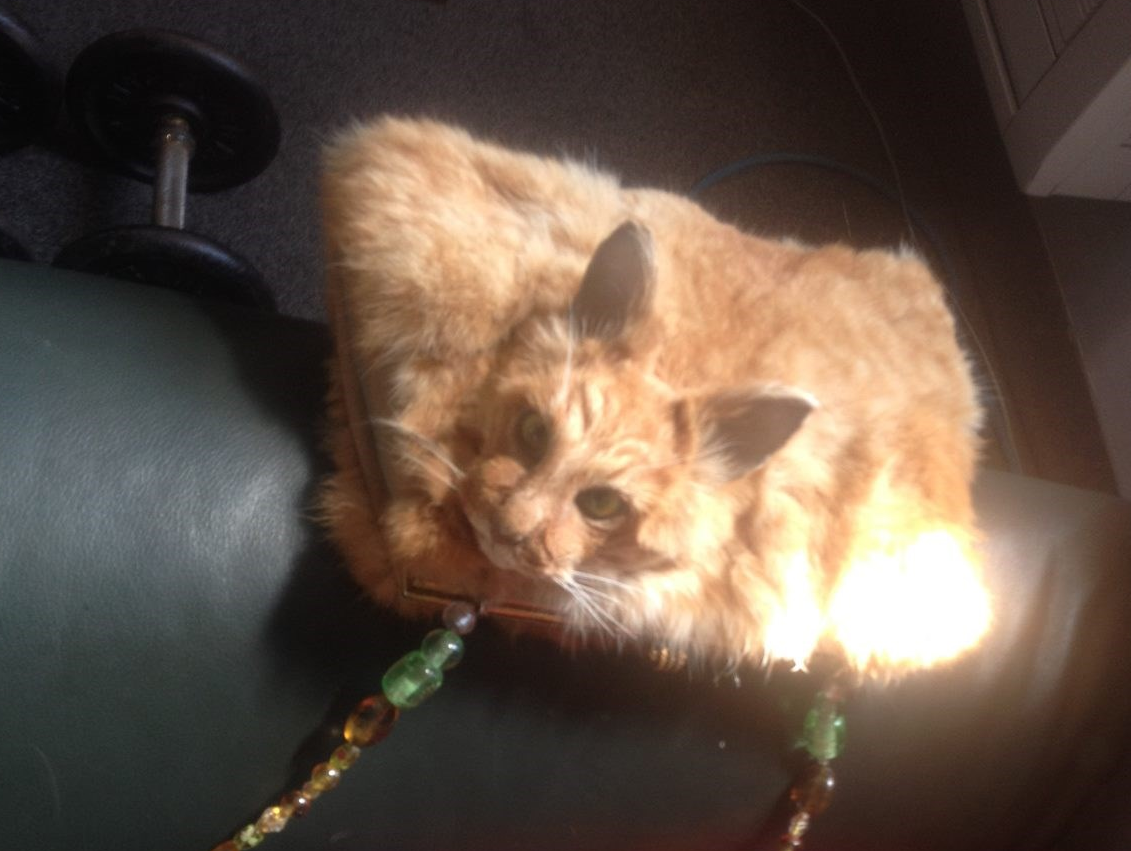 Third went on to say that she had the utmost respect for animals and owns two dogs, a part-Yorkshire terrier named Daphne and a part-poodle named Sweetcheeks.
"I don't kill animals for my work, it's not as though I go around snuffing out animals thinking this'll make a nice handbag," she told New Zealand newspaper Stuff.
She said the cat was roadkill and stayed in her freezer for three months while she checked local noticeboards for missing pet alerts. Most of the animals used in her artwork are either roadkill, or are feral and are shot by a friend on a nearby farm.
Third, who spent roughly 300 hours creating the handbag, told the BBC she was "absolutely not expecting" the backlash against the bag. "There are some really weird people out there, and I don't know what leather couches they've been sitting on," she added.
Reaction online has been polarized. Some people loved the bag.


Others less so.


You can see some of Third's other work here, including this unicorn creation. Yours for $6,500. Bargain.