Australian prime minister Malcolm Turnbull has slammed calls by some Indigenous Australians for people attending the AFL and NRL grand finals this weekend to turn their backs on the national anthem.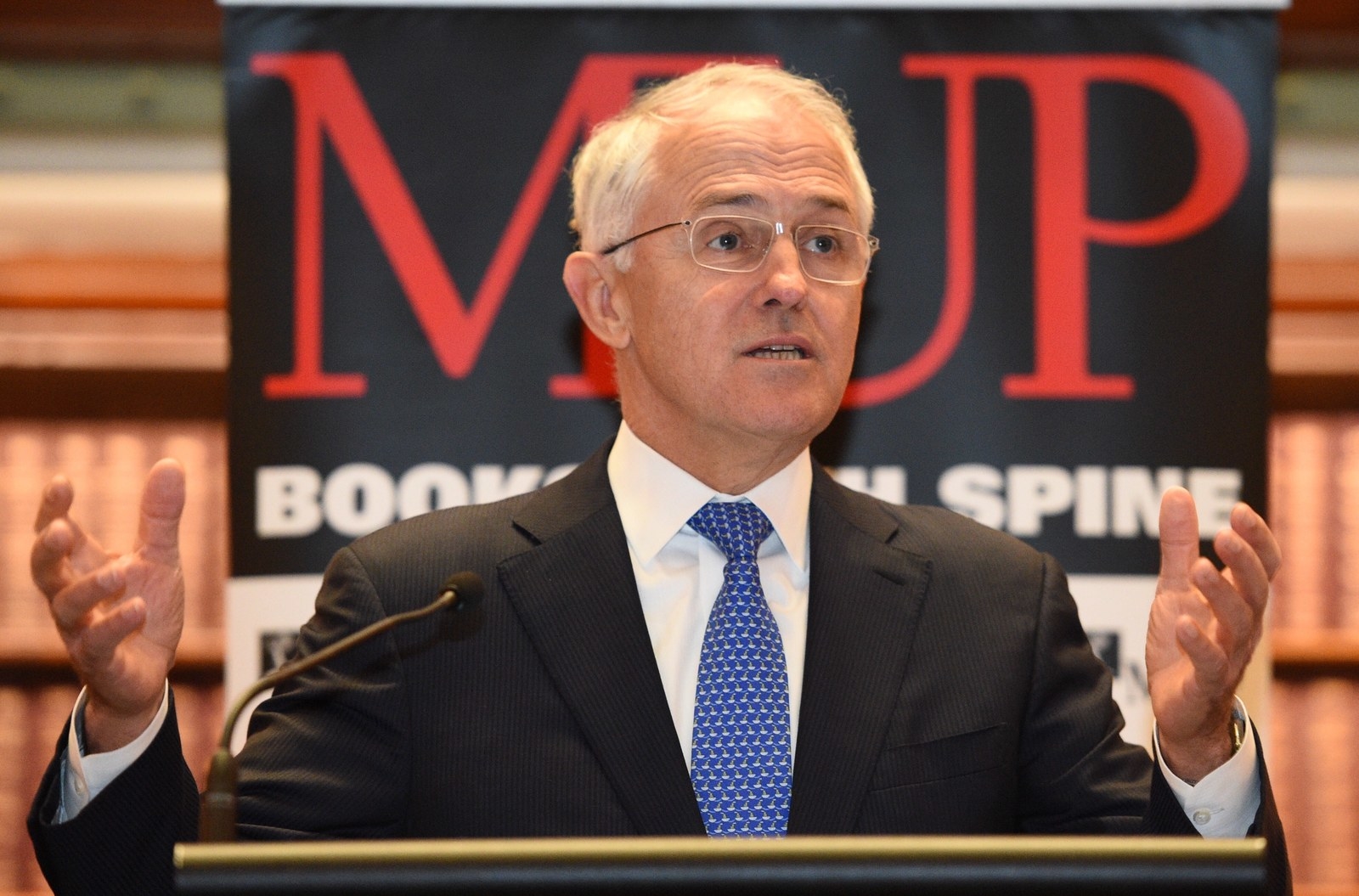 "This is a day, a weekend, when everyone comes together," he told 3AW. "The two big codes, AFL and NRL, work hard to be inclusive and embrace modern Australia in all of its diversity.

"Everyone should sing, and everyone should be proud of their country...our country."
The PM was responding to a call by Indigenous boxer and former rugby league player Anthony Mundine for players to boycott the anthems this weekend.
"The anthem was written in late 1700s where blackfullas were considered fauna (animals)", Mundine wrote on Facebook on Thursday. "Advance Australia fair as in white not fair as in fair go ...All players aboriginal & non aboriginal should boycott the anthem & start changing Australia's ignorant mentality...lets move forward together yo 🏽 [sic]"
Mundine was reacting to a piece by Gunai/Kurnai and Yorta Yorta man Paul Gorrie, who explained why he won't stand for the anthem.

"I don't know about you, but a song about national identity, which was written in 1878 when land was still being stolen and black people were still being massacred seems a little colonial to me. It was made for a White Australia," Gorrie wrote.
"It was a song for a future of White Australia where black people didn't exist. It then seems a bit weird to me that we are still singing it and expect black players to sing it too."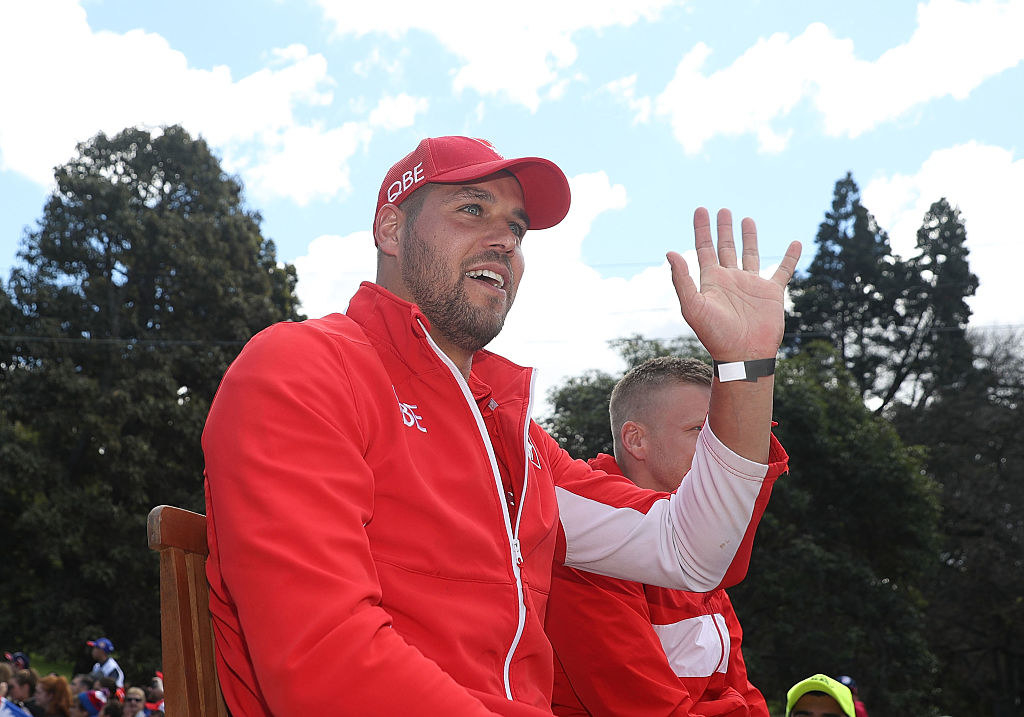 Indigenous star Lance Franklin, who will be playing for the Sydney Swans in Saturday's AFL grand final, has labelled talk of a boycott "stupid".

"It's the Australian national anthem, it's a part of our sport, our history," he said during Friday's grand final parade.
The call for a boycott follows a similar movement in the US started by San Francisco 49ers quarterback Colin Kaepernick, who has started dropping to one knee during the anthem.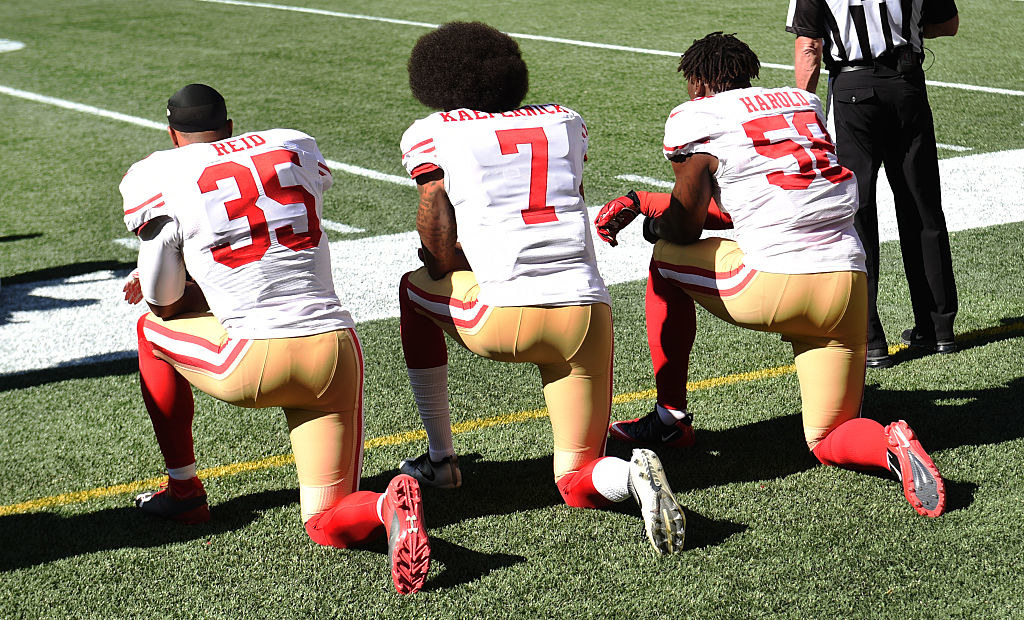 Kaepernick has explained his actions by saying he refuses to support a country that he believes oppresses black people and other minorities.

"I am not going to stand up to show pride in a flag for a country that oppresses black people and people of colour," Kaepernick said during an interview with NFL Media.
"To me, this is bigger than football and it would be selfish on my part to look the other way. There are bodies in the street and people getting paid leave and getting away with murder."