Finance minister Matthias Cormann has called Tony Abbott "sad" after the former prime minister gave an explosive interview to Andrew Bolt in which he attacked prime minister Malcolm Turnbull's leadership.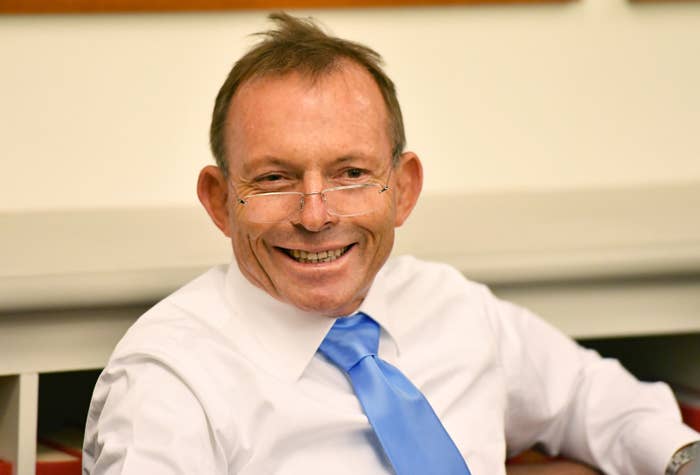 Abbott criticised Turnbull for continuing to live in his Point Piper mansion instead of the prime ministerial residence Kirribilli House, saying the decision costs taxpayers $3 million a year. He also implied his former deputy Julie Bishop was disloyal.
Last night in a speech launching a book of essays, the former PM urged the government to adopt a range of new policies designed to ward off the threat of One Nation.

The policy manifesto, which was splashed across the front page of Sydney's The Daily Telegraph on Friday morning, included freezing the renewable energy target, slashing immigration numbers to improve housing affordability, cutting government spending and abolishing the Human Rights Commission.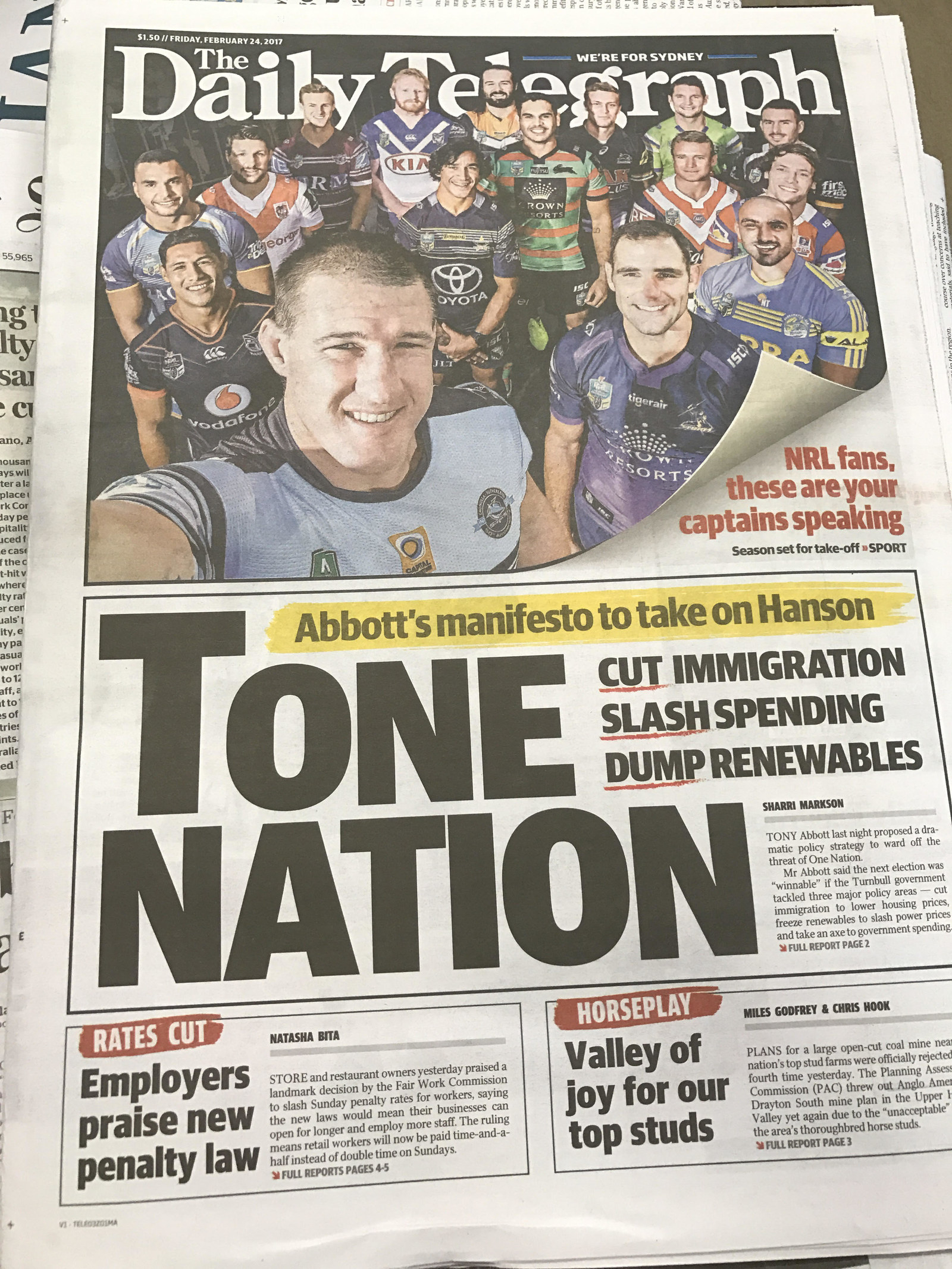 Abbott's destabilisation was made worse on Friday morning, when Sky News reported that Abbott had told Liberal defector Cory Bernardi that he hadn't given up hope of one day returning to the leadership.
Shortly afterwards Cormann, who strongly supported Tony Abbott when he lost the leadership in 2015, gave it to his former boss with both barrels, calling Abbott "sad" and "self indulgent".
"I was flabbergasted by Tony Abbott's interview last night," Cormann told Sky News. "I was watching live from my office in Perth. There's nothing good that comes from an interview like that.
"It was deliberately destructive. It was completely unhelpful. It was not designed to be helpful. He was not trying to help our cause or help our country."

Turnbull also hit back at Abbott on Friday morning.
"Tony Abbott is a very experienced politician... he knows exactly what he's doing," he told radio 3AW. "I'm not going to go into a private conversation with him, but he knows exactly what he's doing and so do his colleagues... I'm not going to be provoked."

Meanwhile, over on Channel Nine defence industry minister Christopher Pyne was also putting the boot into Abbott, criticising his horror 2014 budget and reminding us all how unpopular Abbott was as PM.

"[Voters are] pretty happy with Malcolm Turnbull's leadership," Pyne said. "The last time Tony Abbott was leader, one of the last polls had him at 30% to Bill Shorten's 48% as preferred prime minister. So we are on the right track with Malcolm Turnbull and with the government's policies."

During the interview with Abbott on Wednesday night, Bolt described immigration minister Peter Dutton as "conservative, plain-speaking and loyal", before adding that foreign minister and deputy Liberal leader Julie Bishop is "none of those three". Abbott did not disagree.
Speaking from Washington, Bishop brushed off Abbott's implied criticism of her, saying she remained loyal to the Liberal party room.
"I have been elected by the party as the deputy leader," she told Fairfax. "I have been elected directly by the party room and I owe my loyalty to the party room, and I continue to be elected and that's the way it is, so I'm not sure what other matters anyone could be referring to."
Later on Friday Abbott's conservative ally, former minister Eric Abetz, defended the former PM, saying he has a right to express his views.
"Just because somebody is putting forward a set of policies [they] should not be described as sad," he told Sky News.
"These are all issues that are meritorious in themselves, worthy of debate and consideration without the unfortunate name-calling that has been engaged in."
Meanwhile Abbott denied he was taking pot shots at the prime minister, saying he did everything in his power to help the Coalition get re-elected in 2016.
"[Turnbull is] the prime minister. He's the person that the party chose to lead the government and obviously I support the leader of the government," he told Channel 9.