Greens senator Larissa Waters just became the first woman in Australian parliament to give a speech while breastfeeding.
The senator made headlines earlier this year when she became the first person to breastfeed in the Australian parliament – and today she went a step further, breastfeeding her new baby, Alia Joy, while successfully moving a motion on lung disease.
Waters told BuzzFeed News she had to breastfeed while giving the speech because, "black lung disease is back among coal miners in Queensland and Alia was hungry".
The senator said she hopes her decision sends a message to other young women that they too belong in places of power, including parliament.
"Women have always worked and reared children, whether that work was paid in the workplace or unpaid in the home. I hope [this] helps to normalise breastfeeding and remove any vestige of stigma against breastfeeding a baby when they are hungry."
Waters told BuzzFeed News in May she had "mixed feelings" about the overwhelming reaction to her decision to breastfeed in the chamber.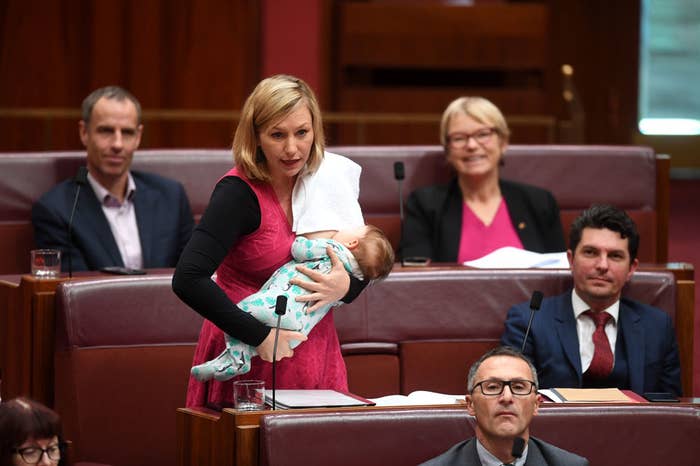 "The fact that it is news that a young woman... can breastfeed in parliament, goes to show how far we have to go in making our parliament look like our community," she said.

"It's been 116 years in the coming, and it's tragic that it's taken that long."
Following the speech, Waters confirmed she wasn't the only one moving a motion at the time.