Kevin Love suggested to reporters that Olynyk purposely meant to hurt him.
But Olynyk insisted that Love's comments were "ridiculous."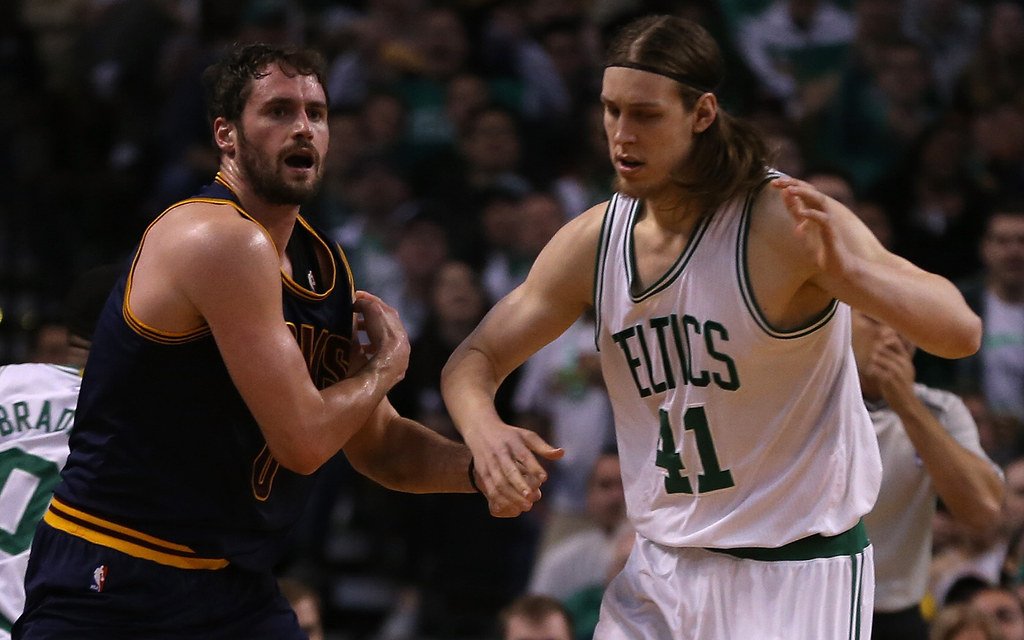 The NBA announced that Kelly Olynyk was suspended for one game following the incident.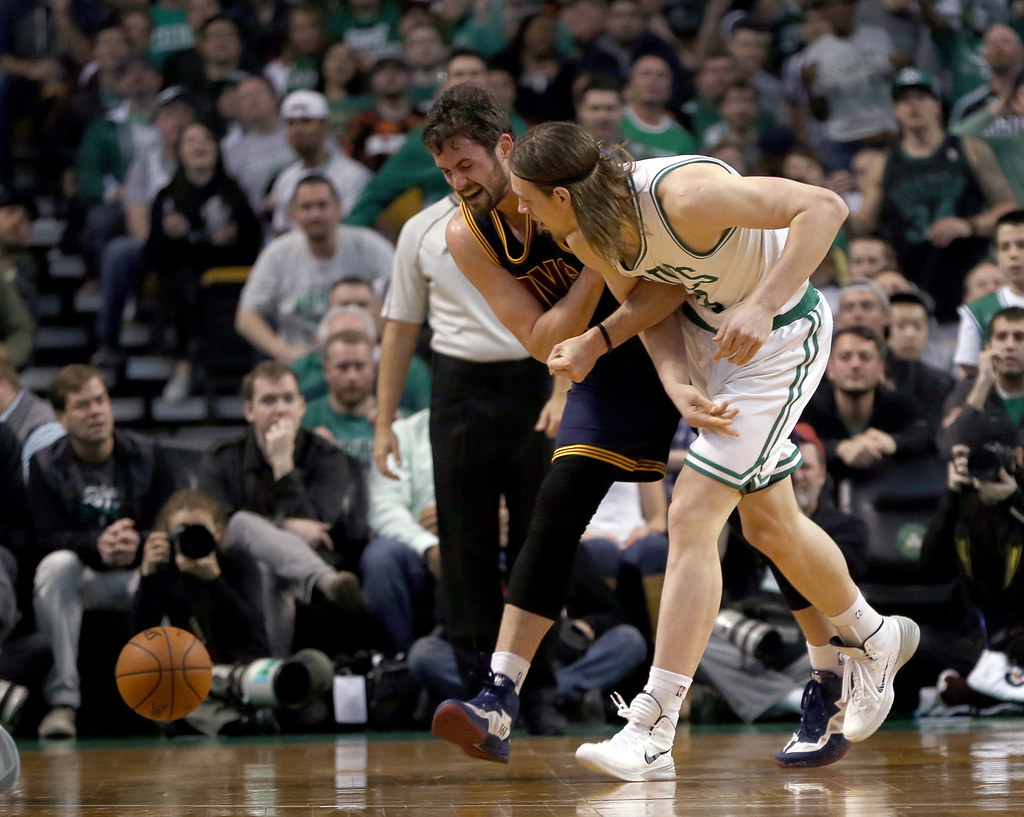 The Cavs reported that Love sustained a left shoulder dislocation. You can read the full press release here.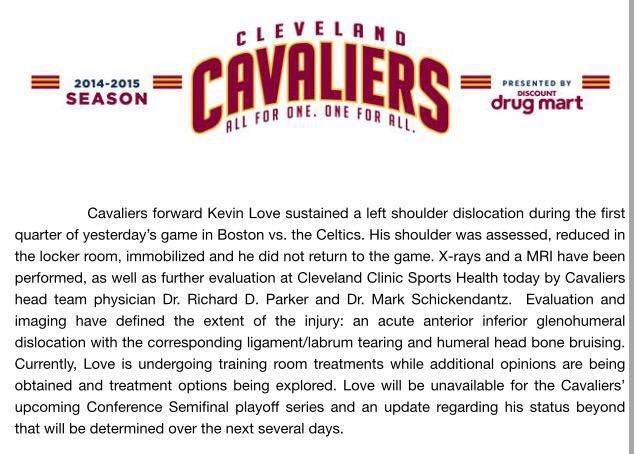 UPDATE: Cavs GM David Griffin says not to expect Kevin Love back at all this post season.