Lisa Royle, a 42-year-old from Manchester, U.K., who is battling breast cancer, was getting ready for a mastectomy when she had an idea to post a picture of her breast to Facebook, so others could possibly identify the disease for themselves.
"She only posted the picture to Facebook to make family and friends aware of what she'd found," her husband, Craig Thomas Royle, told BuzzFeed News.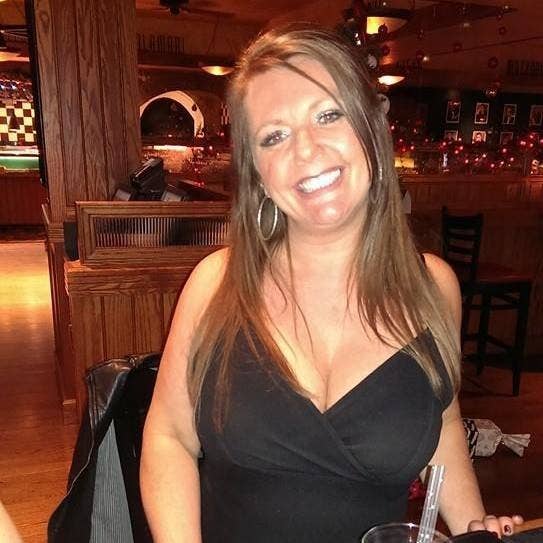 The mother of four, who was diagnosed on April 24, wrote on May 11: "I never thought I'd post a boob picture on Facebook but I thought I would before it gets chopped off next week."
In the picture, which her husband took for her, a small dent can be seen on the underside of Royle's left breast.
"This all that I found on my boob. Very subtle dimples underneath that could easily be missed when we're all rushing round getting ready in a morning."
She urged women to take a moment out of their day to check for signs of breast cancer: "Please take time to look at your boobs. It could save [your] life 💕"
Royle's picture went viral, getting shared by over 60,000 people as of Tuesday afternoon and getting tons of supportive comments thanking Lisa for sharing the photo.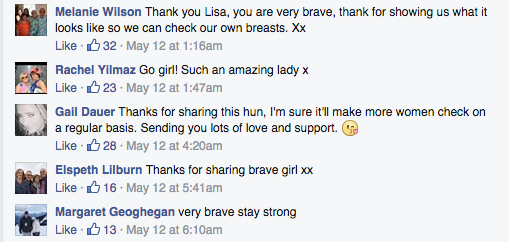 "We've been totally overwhelmed by all the support we've had," her husband said. "It's crazy to think one picture had caused this massive internet interest."
"It's been absolutely fantastic for cancer awareness," he added.
Craig, who said he and Lisa own a business together but declined to give more details, said that she's doing well and recovering at home following her mastectomy.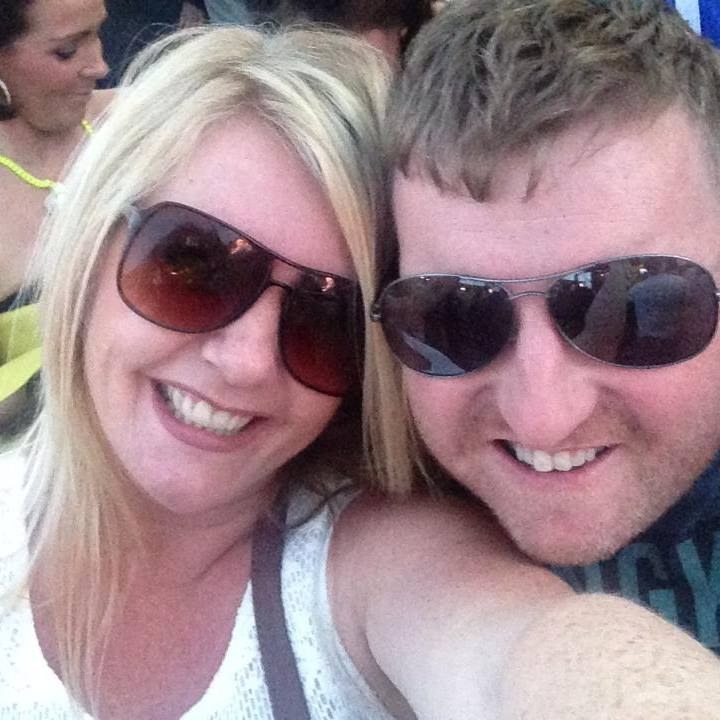 Learn more about breast cancer symptoms here, which Dr. Elisa Port, the chief of breast surgery at Mount Sinai Medical Center, told BuzzFeed include "lumps, and dimpling of the skin, and changes to the nipple — crusting, scabbing, hardening of the nipple, and sudden inversion of the nipple are all warning signs."