This is Part 2 of a BuzzFeed News investigation.


Part 1: Revealed: The Hidden Epidemic of Abuse, Overdose, And Death Caused By The Sex Drug G


Part 3: This Man Found His Husband Dead From A GHB Overdose But Is Now Fighting To Uncover The Truth About What Happened

Part 4: A Warning Has Been Issued That Rapists Are Mixing The Drug GHB With Lubricant
The chemsex drug GBL, which can cause fatal overdoses and has been used in sexual assaults, rape, and murder, is being sold on Facebook, a joint investigation by BuzzFeed News and Channel 4's Dispatches has found.

Several companies are selling GBL in large quantities as a cleaning product through the world's largest social media platform, with no questions asked of those buying it. Some of these sellers offer unorthodox terms for e-commerce sites, such as "cash on delivery" payment options, untraceable transactions, purchases using cryptocurrencies, discrete packaging, and the destruction of all personal details after purchase. GBL turns into GHB, the almost identical drug, when consumed.
It remains legal to sell GBL as a cleaning product or for industrial use, but since 2009 it has been illegal in the UK to sell, supply, import, export, or produce GBL if "knowing or believing that it will be used for the purpose of human ingestion".
Although some companies selling GBL do so with checks on who is buying it and for what purpose, other firms found by BuzzFeed News did not ensure the substance was being used for legitimate purposes, nor are they legally obliged to.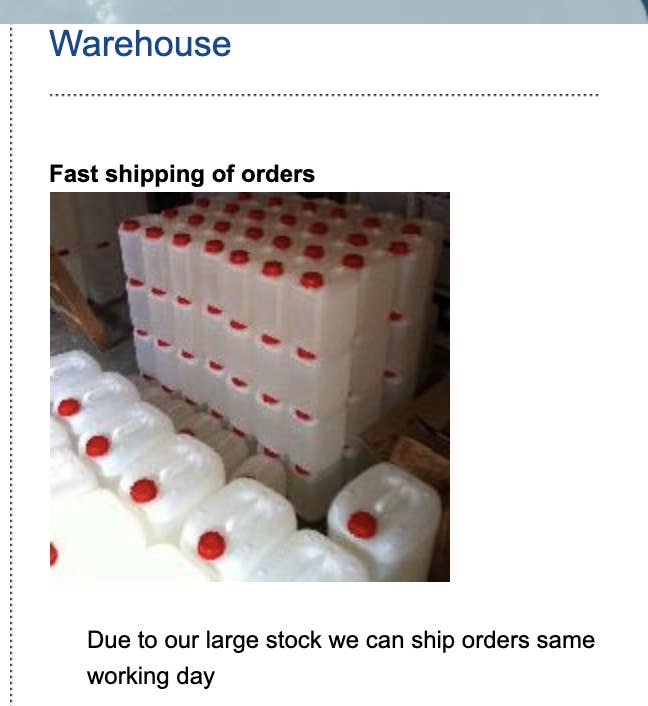 The findings starkly illustrate the ease with which GBL can be bought in the UK. This gap in the law is allowing users to purchase the lethal substance wholesale, avoiding the need to approach drug dealers — and in quantities sufficient to enable onward supply or long-term use.
BuzzFeed News and Channel 4's Dispatches has spent eight months investigating GBL and GHB — both known as G — for a documentary called Sex, Drugs and Murder, to be broadcast this Sunday. The investigation uncovered the hidden epidemic of overdose, sexual violence, and death that has been unleashed by the explosion of G use, particularly among gay men.
We have decided not to publish the names of the companies selling GBL or their sites in order to prevent them being sought out by potential customers.
Facebook began removing pages offering the substance after being approached by BuzzFeed News for comment. In a statement, a spokesperson said: "We don't allow the sale of non-medical drugs on Facebook and our policies fully comply with local laws. We are always working to make sure our policies are in the right place and we understand GBL has a legitimate use, but it can also be abused as a non-medical drug. We will remove posts which promote the use of these products for human intoxication, and where a Page contains a number of such posts, we may remove the Page altogether."
Two companies advertising on Facebook offer a "cash on delivery" payment option. Another tells potential customers on its Facebook page that GBL "is used as a recreational intoxicant with effects similar to alcohol". Its main profile picture includes a photograph of small glass bottles alongside the first name and mobile number of its apparent owner.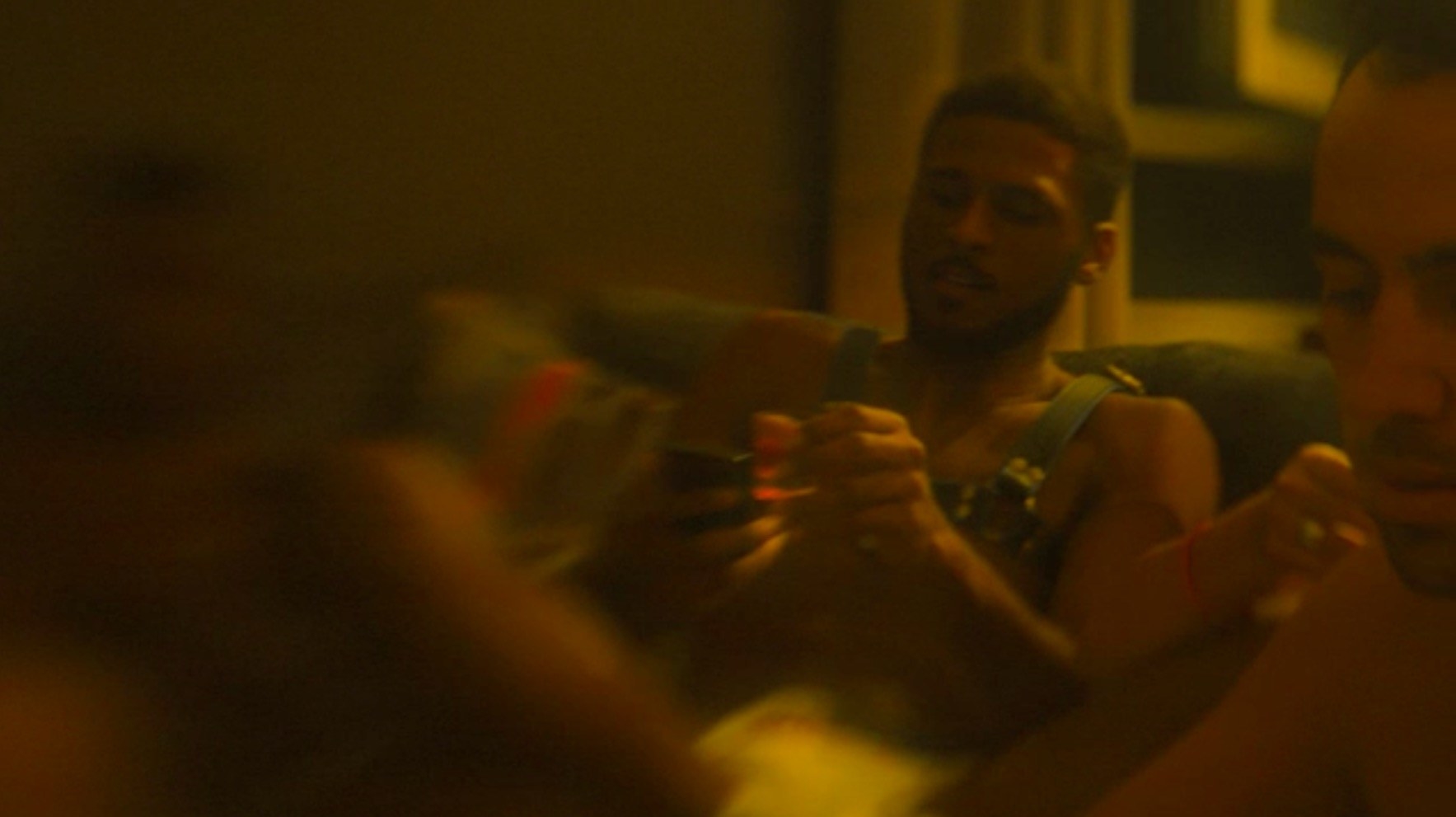 A fourth business told BuzzFeed News and Channel 4's Dispatches that it does not check whether anyone buying its GBL does so for industrial use.
GBL converts into the equally toxic drug GHB when consumed and has been used by rapists, murderers, and serial killers, such as Stephen Port, to knock their victims unconscious. It is also commonly used on the chemsex scene as it heightens sexual arousal and disinhibits users by suppressing the central nervous system.
The chemical is legitimately used in solvents and as a cleaner for alloy wheels and other metal goods, and as such remains legal to be bought or sold for such purposes. In 2009, it was outlawed for human consumption and given a class C categorisation, alongside steroids and certain sedatives, with a maximum two-year prison sentence for possession.
But unlike other controlled drugs, which are automatically illegal to buy or sell, it is only a criminal offence if the seller knows or suspects the buyer intends to use it as a drug. And the legislation does not require companies selling the substance to demand proof from customers that it is for industrial use, not personal consumption.
None of the companies selling GBL through Facebook will be breaking the law unless they know or suspect the buyer intends to use the products as a drug and ingest it.
For the Dispatches documentary, a BuzzFeed News reporter asked one of the companies if customers could order GBL without proof they're a cleaning company and was told this was no problem by an employee.
Asked whether the company, which has a registered address in Croatia, checked who was buying from them, the employee said: "We don't need it because we are not based in the UK." And when asked if they have a lot of orders from the UK, they said, "the main buyers are from the UK".
The company also offers a "cash on delivery" payment option for customers in Germany, Spain, Ireland, and France but not for the UK. Alongside GBL, it sells small 125-ml bottles.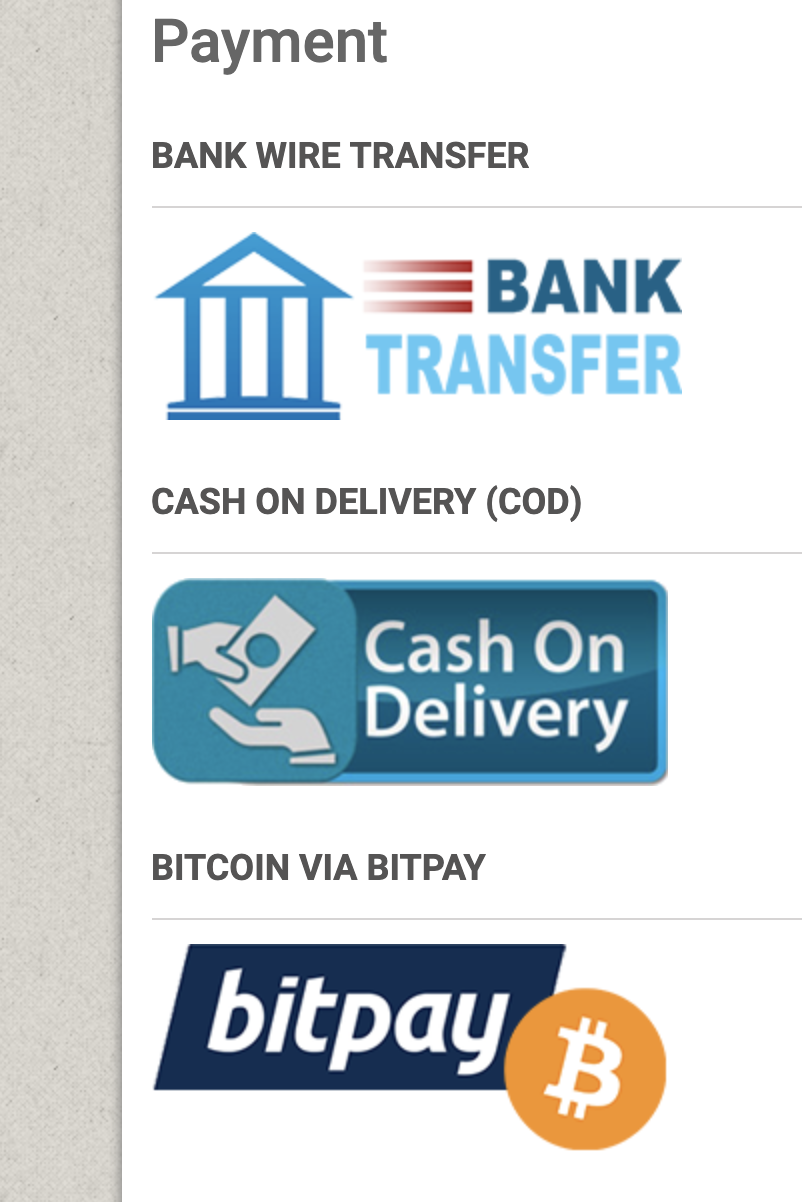 In a statement, a representative for the GBL company said they sell their GBL-based product "for cleaning or dissolving purposes only", which is also stated on its homepage.
Another company advertising through Facebook has a page of photographs showing what the package will look like when couriered and promises "customer information will not be leaked".
Dozens of other websites also sell GBL but without advertising on Facebook. Some also offer cash on delivery or bitcoin — the cryptocurrency in which the identity of users is concealed — as payment options.
One firm promises to "respect the anonymity of our customers", and therefore "you can pay anonymous with bitcoin for your order". Its site states that "there is also no login or signing forms required with your order" and that "all shipping details will be destroyed after successful shipping". It advises that the company "can not be held responsible for any problems with authorities following up from ordered chemicals".
Without needing proof from customers of how the substance will be used, there is no barrier to such trade.
Several GBL users and two former GBL dealers told BuzzFeed News that they used to exploit this loophole in the law, buy large quantities from such overseas sites, and have the drug shipped into Britain, unhindered.
In July, Gerald Matovu — who used to sell GBL to Stephen Port — was convicted of murder, along with a string of other offences, after using GBL to drug his victims and rob them. One technique he used was to administer the drug anally without their knowledge.
During the trial, it was revealed that he fraudulently used the bank cards of two men to buy the drug through another site that is not on Facebook. This company, which says on its website that it offers cleaning products for "industry and private clients", also offers a cash-on-delivery service and sells in half-litre bottles (as well as multi-litre tubs).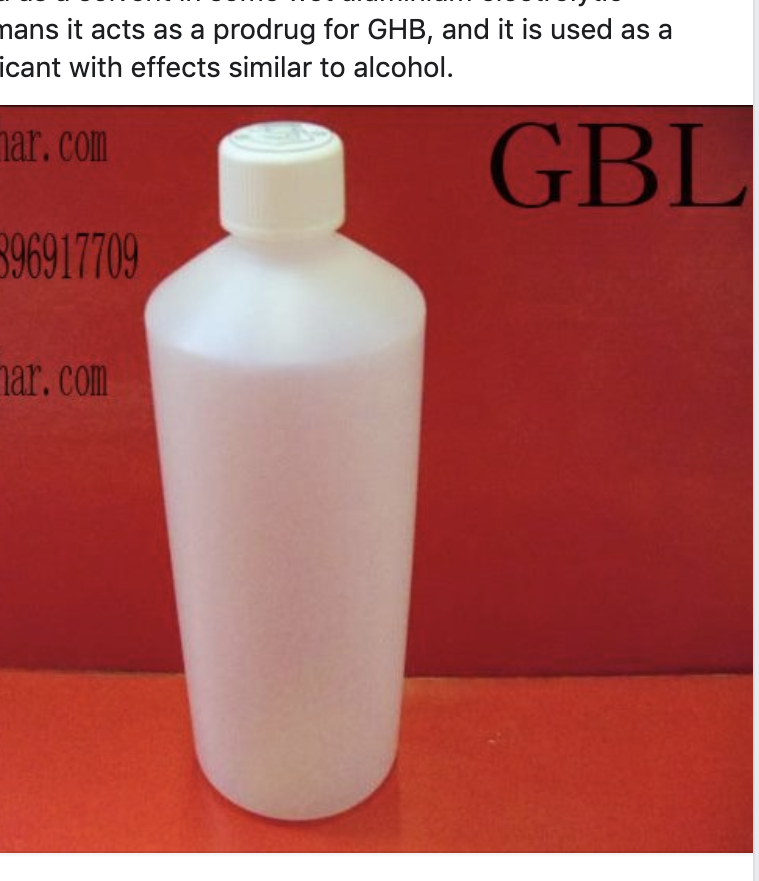 Court papers from the trial revealed that the Metropolitan police investigated the company, however, and when approached by BuzzFeed News, a spokesperson for the Met said: "Detectives made various enquiries into [name of site], however, there was no evidence of criminality."
When someone has been found buying GBL for human consumption, therefore, because the existing legislation allows companies to self-regulate and only outlaws knowingly selling it for such purposes, there is little that can be done.
This was not what was hoped when the law was implemented.
The explanatory document to accompany the legislation advises that while it removes "any onus from industry" to prove intent of use, the class C categorisation will "support the message" that GBL is "harmful and not safe, and should help deter use as well as the overt sale and promotion of these substances for human use".
It continues: "There is also an expectation that legitimate sellers of GBL will self-regulate and be more circumspect with their sales and use labelling or other warning devices on their products to inform the public that these products are not for human ingestion." Some sites do carry warnings but do not verify how their products will be used. Many do not give public health information.
There are other sites believed to be swindling clients. One seller warns its customers of "unscrupulous websites that are only out to defraud people". The site states this after informing its potential customers that GBL is "transformed in the body … into GHB", which is also used as a chemsex drug. It advises not to buy GBL from any company based in the Netherlands, which it alleges is a hotbed of companies "stealing money from people" trying to buy it.
MP Crispin Blunt — a Conservative former justice minister and chair of the All-Party Parliamentary Group for Drug Policy Reform — told BuzzFeed News that if GHB and GBL were regulated rather than criminalised, the government could implement harm-reduction methods. For example, he said: "Why not dilute by a factor of 10? That would mean you'd be much less likely to get an accidental overdose."
Blunt called for "the whole question of the prohibition of narcotic drugs to be put before a royal commission who then need to assess what the costs and benefits of prohibition" are.
However, he said GHB and GBL were "highly dangerous" and required specific examination from the government, as currently the law surrounding GBL means it is driven "underground with people not wanting to report problems with it".
In a survey of gay and bisexual G users conducted by BuzzFeed News and Channel 4's Dispatches, respondents reported witnessing overdoses at chemsex parties with fellow attendees who were too afraid to phone for an ambulance in case the police arrived and investigated everyone for drug offences.
The current system in which it is illegal to sell for certain uses but legal for others is not working, Blunt added, as "you create a criminal supply chain, but people still get it — except they're using it in circumstances where they're not getting advice".
Instead, he said, there should be "drugs policy based on the evidence, and what we need to do is acquire the evidence".
His calls for government action and policy overhaul were echoed by Maryon Stewart, who successfully campaigned for GBL to be criminalised following the death of her daughter Hester due to an accidental overdose of the drug 10 years ago. But rather than decriminalising and regulating, Stewart called for GBL to be reclassified as a class A drug, like heroin, and for this to be accompanied by a large-scale public information campaign.
"You know if you take heroin that you're likely to get addicted [and] you always hear about people who are keeling over from heroin," Stewart told BuzzFeed News. "But you don't associate GBL in the same class of drug as that. It should be in the same class of drug and people should know that."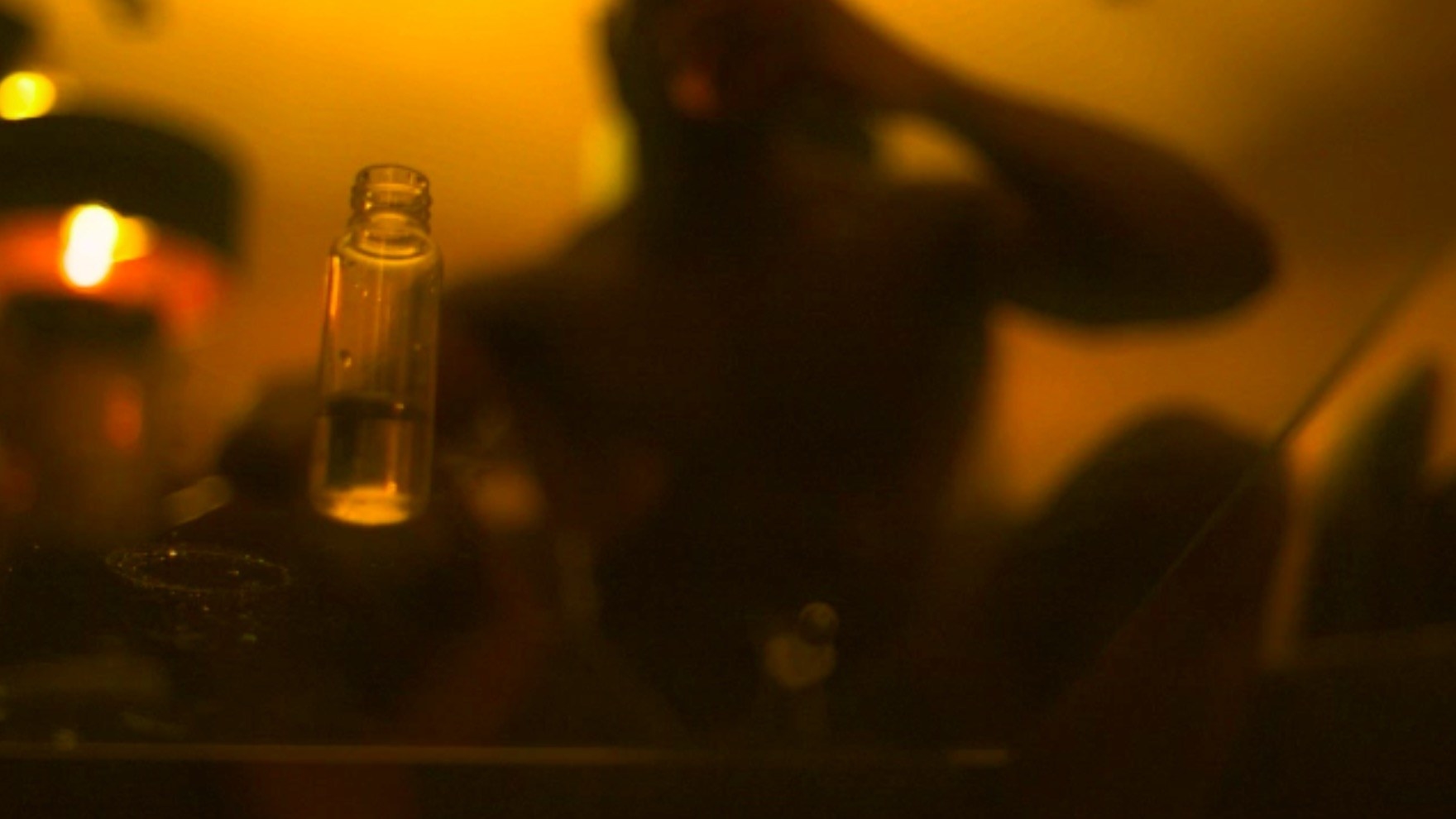 This alone, however, would not reduce the number of deaths, she said. "Just legislating and making it a class A drug isn't a solution. If I was the minister [in charge of drug policy] I would be doing a whole load of awareness campaigns. I would be doing focus groups, surveys, films. I would be providing clinics around the country. Just making something a class A drug is nonsense because if you're a risk-taker you're still going to do it."
But 10 years after her daughter's fatal overdose, Stewart said the lack of education and the absence of government effort to inform the public has led to no greater awareness of what this drug is or the harm it unleashes.
"I don't think there is an awareness [of GBL]," she said. "If I said GBL to most people I know, they probably don't even remember what Hester was given."
The fact that more people have died following her campaigning to criminalise GBL is "incredibly sad," she said. "Where are the Home Office, what is happening?"
The Home Office did not respond to questions posed by BuzzFeed News about the law surrounding GBL.
Instead, in a statement, a spokesperson told BuzzFeed News: "Through our Drug Strategy we will continue to pursue a balanced, evidence-based approach to preventing drug misuse in our communities and supporting recovery while also tackling the illicit drug trade. The government keeps drug control under review and we work in consultation with the ACMD to consider any new evidence of misuse and harms." ●
Dispatches: Sex, Drugs and Murder will be on Channel 4 this Sunday at 11pm, and afterwards will be available on All 4, the on-demand service.