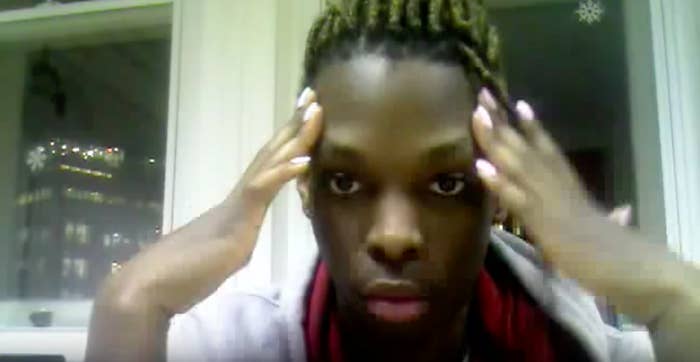 A man has gone on trial at the Old Bailey in London charged with the murder of a part-time Bond actor during a 19-month crime campaign involving the use of the chemsex drug GHB to steal from gay men.
The prosecution allege that Gerard Matovu, 25, killed 52-year-old Eric Michels, a human resources executive who appeared briefly in the Bond movie Skyfall, with GHB at Michels' home in Chessington, south-west London, on August 17 last year.

Prosecuting barrister Jonathan Rees QC told the court that Michels was one of 12 men targeted by Matovu, who is accused along with Brandon Dunbar, 23, of carrying out a robbery campaign between 2016 and 2018. Most victims, the jury heard, were drugged unconscious, usually for several hours, allowing the defendants to rifle through their belongings to steal phones, laptops, and clothes.
They also took photographs of credit cards, passports and driving licences to later use fraudulently, the court was told.
"Eight of the 12 men were drugged in order to render them unconscious to allow these dishonest activities to take place," said Rees. "One had drugs injected into his anus without his consent."
In most cases, Rees said, the men had met Matovu and Dunbar through Grindr, the gay hook-up app, "with a view to having sex, and ended up being the victims of their criminal enterprise".
Several victims, the court heard, had eventually awoke after hours — sometimes the following day — in a state of confusion, drowsiness and distress before realising that they had been rendered unconscious, often with their drink being spiked. In some cases it would be later before they realised that they had been robbed.
Rees explained to the jury that GHB and the closely-related GBL are illegal drugs, originally used as anaesthetics, but are now often used in chemsex settings, in which men meet for sex facilitated by drugs. GHB is disinhibiting and libido-enhancing.

He also explained that GHB is unlike other drugs, in particular because of its "dose-response curve, which means that a small increase in dose can cause sedation" and that larger doses "can induce coma". People usually awake after a few hours but some people stop breathing and die.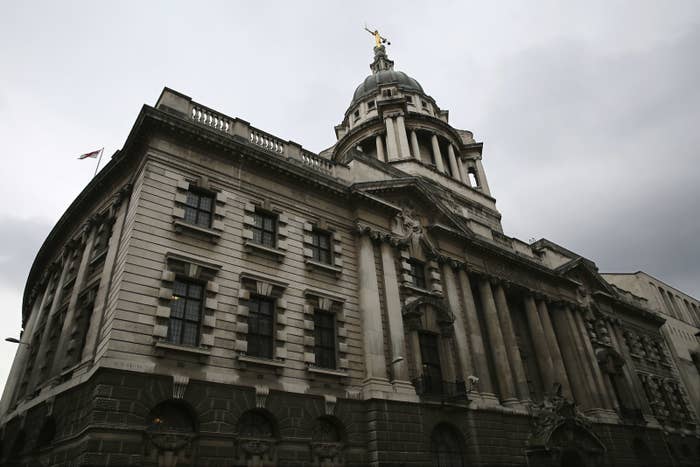 The prosecution allege that Michels had been drugged with GHB, robbed of a MacBook, a mobile phone, his driving license, and a bank card.
The court heard that he was found dead on August 18 by his 14-year-old daughter and ex-wife who had become concerned when his daughter received a reply to a text message that morning that sounded unlike her father: "Hello hun im a little busy talk soon".
She then called her father's number but the phone was answered by an unknown male who immediately hung up when she said who she was. Rees told the jury that Michels' phone was in the general vicinity of Matovu's address in Southwark, south London, at the time of the call.
After Michels' body was discovered, police officers found an empty syringe by his bed, which tests later showed contained traces of GHB and DNA of both Michels and Motavu. The post mortem "concluded that the cause of death was GHB intoxication" and that DNA evidence was "consistent with sexual activity" having taken place between them.

The following day, the court heard, another man — whose anonymity is protected by the court — met Matovu and Dunbar and smoked crystal meth with them before having sex with Dunbar.
When the man asked for a drink it had a "horrible taste" and when he asked if it contained GHB, Dunbar confirmed that it did. While they had sex, said Rees, Matovu took photos of his bank card and driving license.
Later, Rees told the court, Dunbar "picked up a needle-less syringe which he quickly inserted into [the man's] anus without his consent" prompting him to feel a burning sensation, before losing consciousness.
The man was found naked and bleeding in the street by paramedics after a passer-by raised the alarm, and later awoke in hospital. Upon later examination, he had "bruising to the head", a deformed and broken nose and later still, during a forensic examination, he was found to have "abrasions to his arms, back, buttocks, left hip, left thigh and face" with burns also to his buttocks which "corresponded to a shape of a semi-circular implement".
Matovu denies murder, six counts of administering a poison or noxious substance to endanger life, one count of assault by penetration, one count of actual bodily harm and possession of a class C drug. He has also pleaded not guilty to seven counts of theft and five counts of possession of articles for use in fraud.
Dunbar denies five counts of administering a poison with intent to endanger life, one count of assault by penetration, one count of actual bodily harm, seven counts of theft and multiple other charges.
The trial continues.