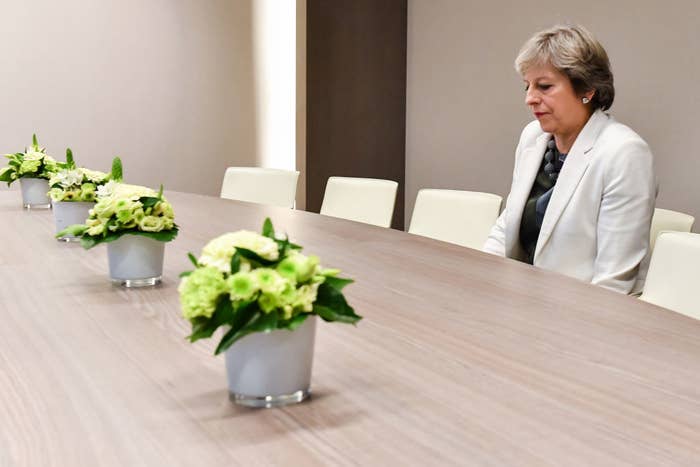 People are sharing a picture of a lonely-looking Theresa May at a summit in Brussels as an example of how isolated Britain is during Brexit negotiations.
The prime minister hoped to move talks on to discuss trade, but EU leaders said they were only willing to talk about it among themselves.
Lots of people said the picture summed up May's experiences at the summit.
This isn't the first time May has been seen looking a bit awkward at an EU summit. Last December a video showed her standing alone while other dignitaries greeted one another in Brussels.