Sadiq Khan Says Labour Can't Win Elections By "Picking Sides"
The new London mayor did not comment when asked whether his Observer article was aimed at Jeremy Corbyn's local election slogan of "elections are about taking sides".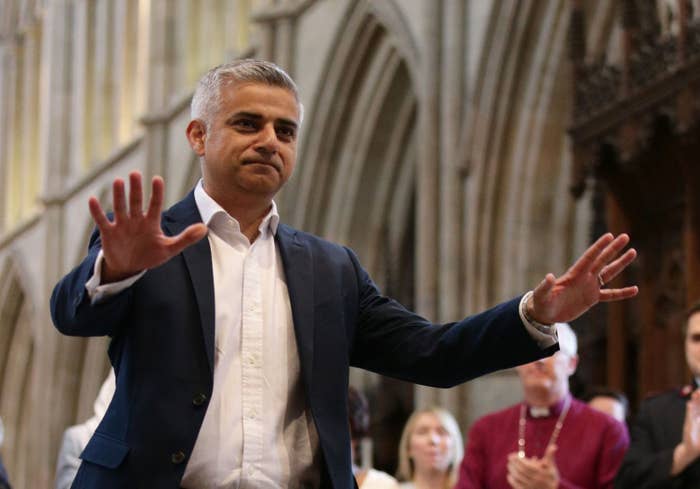 Sadiq Khan has urged Labour to move beyond a "them or us" attitude and widen its appeal to all voters, in what has been seen as a message to party leader Jeremy Corbyn.

Writing in The Observer, the new mayor of London – who arguably has the largest personal mandate in UK political history after winning the election with 1.3 million votes – said in order to win elections Labour had to be a "big tent that appeals to everyone – not just its activists".

Khan said he learned two key lessons during his campaign: "First, Labour only wins when we face outwards and focus on the issues that people care about; second, we will never be trusted to govern unless we reach out and engage with all voters – regardless of their background, where they live or where they work.
"Squabbles over internal structures might be important for some in the party, but it is clear they mean little or nothing to the huge majority of voters. As tempting as it might be, we must always resist focusing in on ourselves and ignoring what people really want."
Khan, who has said he will stand down as MP for Tooting, triggering a by-election, went on to write:
Throughout my campaign, we focused on the issues that Londoners care about most – the lack of affordable housing, transport infrastructure and fares, the NHS, the need for real neighbourhood policing and pro-business policies. It might seem like stating the obvious, but offering solutions to the challenges most people face every day is the only way to win elections. How can you expect to enthuse an undecided voter, or persuade a previous Tory voter, if you can't gain their trust on the key issues, or you don't want to talk about what they care about most?

Labour has to be a big tent that appeals to everyone – not just its activists. Campaigns that deliberately turn their back on particular groups are doomed to fail. Just like in London, so-called natural Labour voters alone will never be enough to win a general election. We must be able to persuade people who previously voted Conservative that Labour can be trusted with the economy and security, as well as improving public services and creating a fairer society.
The new mayor added that Labour's campaigns should never be about "picking sides", which seemed to be a specific reference to the party's local election poster campaign.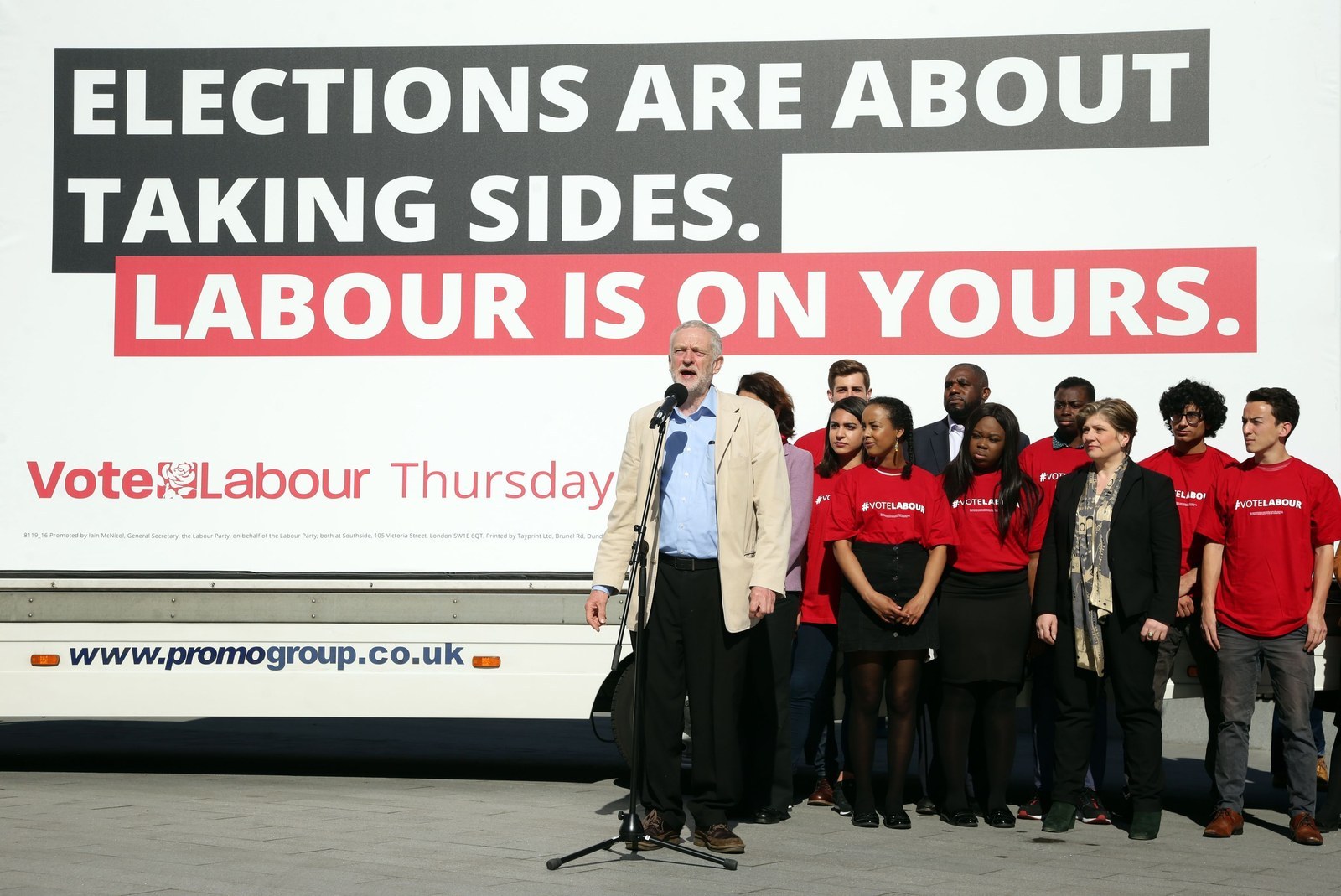 Appearing on BBC1's The Andrew Marr Show on Sunday, Khan was directly asked whether this was an attack upon Corbyn, but he only said: "We've got to speak to everyone, there's no point us just speaking to Labour voters, our core vote. That means me speaking to chief executives, me speaking to people who voted Conservative last time, UKIP, or stayed at home. Us speaking and listening to everyone and having the solution to the challenges people face, but also fulfilling the aspirations people have as well."
Khan was formally sworn in as mayor at a ceremony at Southwark Cathedral yesterday, with guests including former Labour leader Ed Miliband in attendance.
Corbyn, however, travelled to Bristol to congratulate the new Labour mayor Marvin Rees.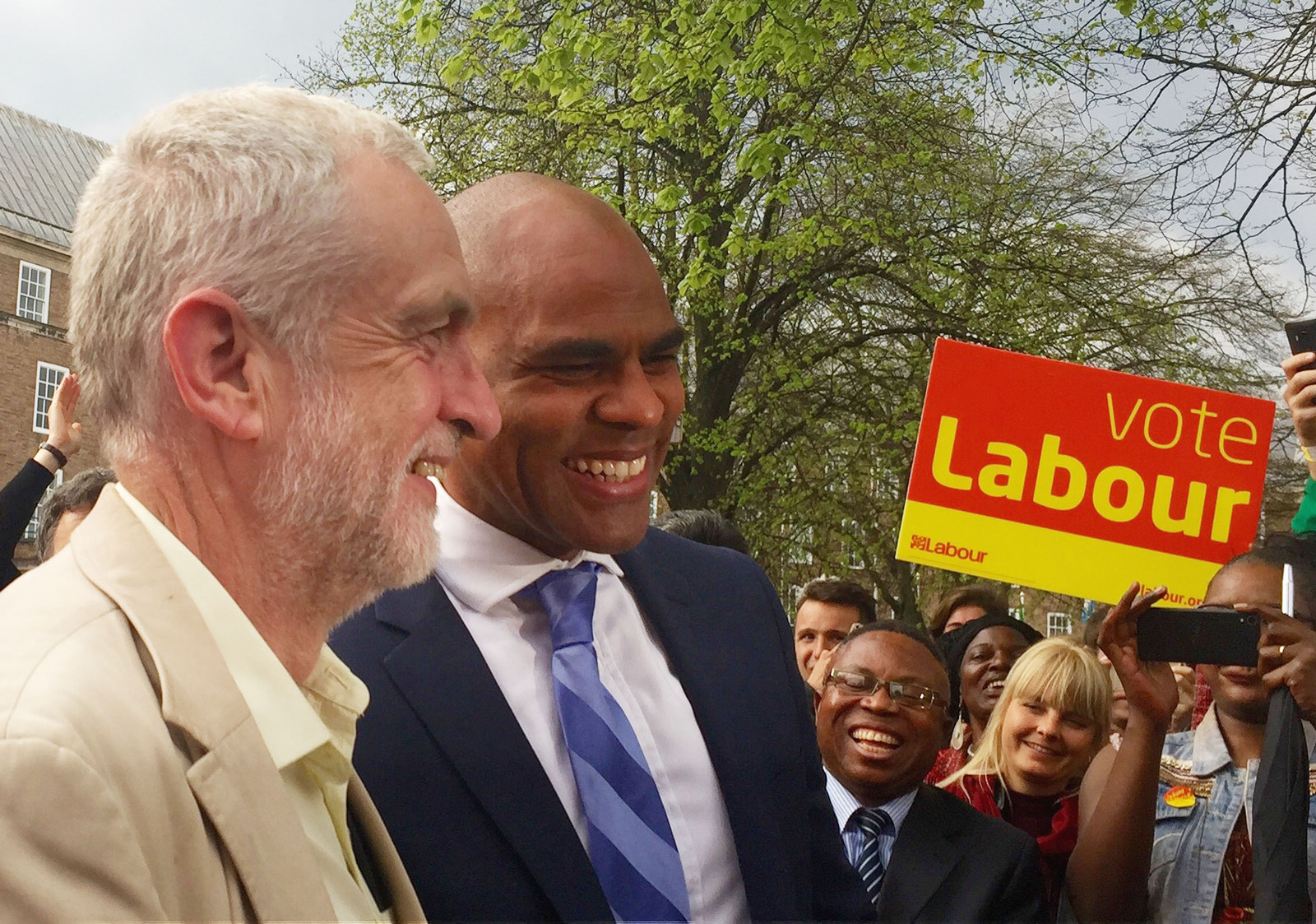 Explaining that he was "really busy" and had only had six hours sleep since Wednesday, Khan – among the 35 MPs who nominated Corbyn for leader last year – told Marr he thought he was meeting Corbyn tomorrow.

Speaking on the Murnaghan programme on Sky News on Sunday, shadow defence secretary Emily Thornberry said Corbyn "can't be in two places at once" and chose to go to Bristol to celebrate the "extraordinary result".
She said Corbyn would agree with the main points in Khan's article.
"Who would disagree with that? Of course we've got to be a big tent and of course we've got to appeal to everybody," she said.
"We need to make sure that we stop talking among ourselves about ourselves and gazing at our navels, and we need to be able to get out there and fight some elections and speak to people about issues that matter."
A Labour source said there was "no tension" between Corbyn and Khan, and confirmed the two men would be meeting tomorrow.