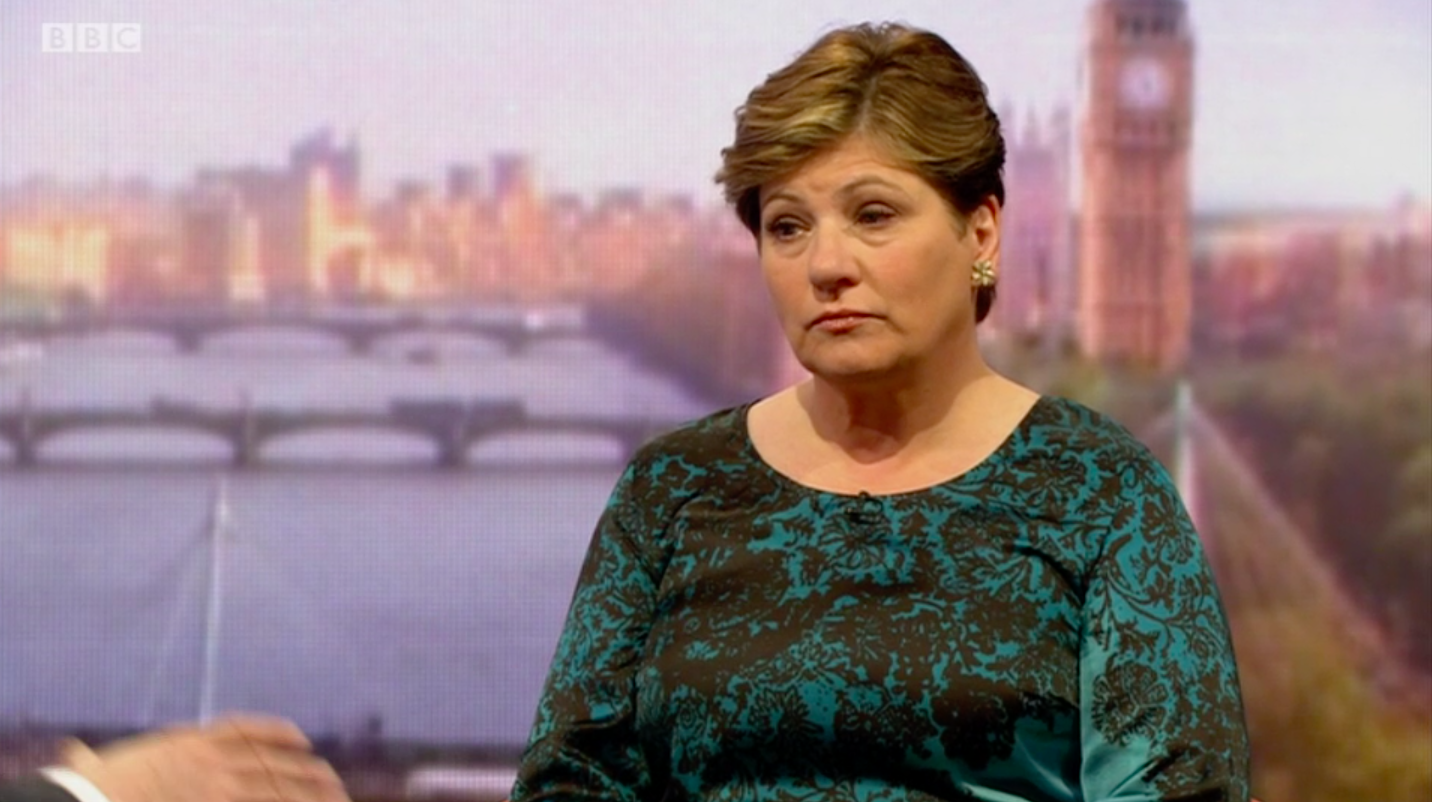 Britain is on course to leave the EU without securing a trade deal because Theresa May doesn't have the authority to properly lead the government, Labour has said.

Shadow foreign secretary Emily Thornberry told the BBC that the prime minister "doesn't have the strength or the authority to be able to control her backbenchers, let alone her cabinet".
Last week, May attended a summit in Brussels to try to convince her fellow EU leaders to move the Brexit negotiations away from the so-called divorce bill and on to trade talks, but the leaders only agreed to begin talking about post-Brexit trade among themselves.
May's cabinet is divided over the "no deal" option. Home secretary Amber Rudd Rudd said the prospect of no deal was "unthinkable" in terms of security cooperation between Britain and the rest of the EU, but Brexit secretary David Davis said it was "sensible" to keep the option on the table.
Speaking to BBC One's Andrew Marr Show on Sunday, Thornberry said she believed Britain was heading towards no deal, unless action was taken by Labour to prevent it.
"What we've seen over the decades is that whenever you have these European talks, neither side wants to be the one who can be accused of having wrecked any potential deal and both sides want to be able to go home domestically and say that they've won," she said.

"I think what we may be seeing is the Europeans trying to make it clear that it's not their fault, that there are these difficulties, the intransigence does not come from their side, it comes from Theresa May's side, and in the end I think the reality is the intransigence is on Theresa May's side, because she doesn't have the strength or the authority to be able to control her backbenchers, let alone her cabinet.
"And I think we are heading for no deal, and I think that is a serious threat to Britain, and it is not in Britain's interest to happen – we will stop it."
Writing in the Sunday Times, Brexit secretary Keir Starmer said Labour will back Tory rebels in the Commons to make sure MPs are given final approval on any exit agreement with the EU.

Meanwhile, speaking on ITV's Peston on Sunday show, international trade secretary Liam Fox said French president Emmanuel Macron was "completely wrong" to view the UK's preparations for a no-deal Brexit as a bluff.
Fox added that leaving the EU without a deal was "not exactly a nightmare scenario".