Boris Johnson Tried To Reassure Young Voters After Being "Kettled" By Cyclists
The chief Leave campaigner, booed by crowds as he left his house this morning, struck a sombre tone as he said children would still be able to visit Europe in the future.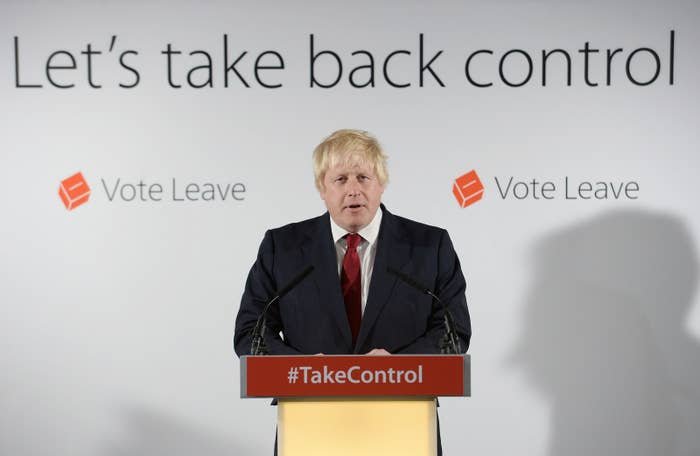 Boris Johnson has tried to reassure young people in the UK about their future after Britain backed leaving the EU, largely owing to older voters.
In a speech alongside fellow Leave campaigners Michael Gove and Gisela Stuart, Johnson said young people could "look forward to a more secure and more prosperous future".
"I want to speak to the millions of people who did not vote for this outcome, especially young people, who may feel that this decision in some way involves pulling up a drawbridge or any kind of isolationism. Because I think the very opposite is true," the former London mayor said.

Johnson said voting Leave was not the same as "turning our backs on Europe".
"We are part of Europe," he said. "Our children and our grandchildren will continue to have a wonderful future as Europeans, travelling to the continent, understanding the languages and cultures that make up our common European civilisation, continuing to interact with the peoples of other countries in a way that is open and friendly and outward looking."
Johnson was booed when he left his London home this morning.
And on the way to the speech his car was surrounded by cyclists, who briefly refused to move on, effectively stopping him from moving.

Johnson also paid tribute to David Cameron in his speech, after the prime minister announced he would resign in the coming months in light of Brexit.

Johnson said he agreed with Cameron that there was "no need for haste", and that the formal procedure through which Britain would leave the EU did not need to be enacted yet.