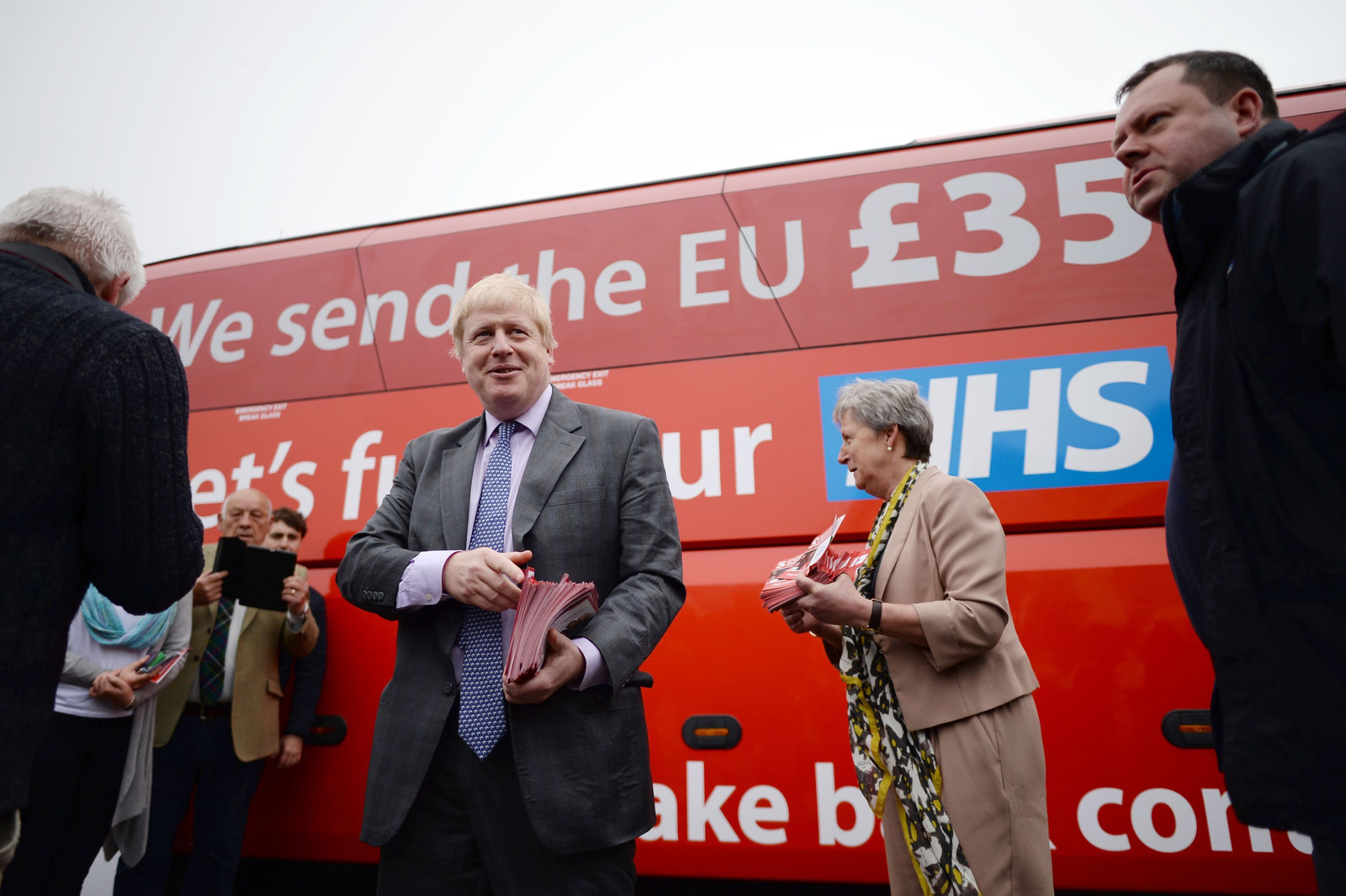 The UK's independent statistics watchdog has criticised foreign secretary Boris Johnson for resurrecting the claim that Britain will have an extra £350 million a week to spend on the NHS once it leaves the EU.

In a letter posted online, the UK Statistics Authority accused Johnson of a "clear misuse of official statistics" after he repeated one of the most controversial claims of the Brexit referendum campaign in a 4,000-word article for the Daily Telegraph.
In the letter, Sir David Norgrove, the head of the authority, said he was "surprised and disappointed" at the claim resurfacing.
"I am surprised and disappointed that you have chosen to repeat the figure of £350 million per week, in connection with the amount that might be available for extra public spending when we leave the European Union," he wrote.
"This confuses gross and net contributions. It also assumes that payments currently made to the UK by the EU, including for example for the support of agriculture and scientific research, will not be paid by the UK government when we leave. It is a clear misuse of official statistics."
The £350 million claim was bitterly disputed by the Remain campaign before the referendum, and comprehensively debunked.

In theory the figure is what the UK contributes to the EU budget, but it does not account for the annual rebate the UK receives, nor any EU funds spent in Britain.

However despite all that, Johnson wrote in his Telegraph article: "Once we have settled our accounts, we will take back control of roughly £350 million per week.
"It would be a fine thing, as many of us have pointed out, if a lot of that money went on the NHS, provided we use that cash injection to modernise and make the most of new technology."
The foreign secretary's intervention, where he lays out his vision for Brexit and which came just days before prime minister Theresa May is due to deliver a major speech on the issue, also drew criticism from senior Tories.
Scottish Conservative leader Ruth Davidson criticised Johnson's timing, his article's publication coming as the terror threat level was raised to "critical" after a bomb injured 30 people on a tube train at Parsons Green in west London.
And home secretary Amber Rudd accused her cabinet colleague of "back-seat driving" the Brexit process.
"I don't want him managing the Brexit process – what we have got is Theresa May managing the process, driving the car. I am going to make sure, as far as I and the rest of the cabinet is concerned, we help her do that," she told BBC One's The Andrew Marr Show.
Johnson's only comment since his Telegraph article was published was on Twitter, where he said he was "looking forward" to May's speech in Florence later this week.