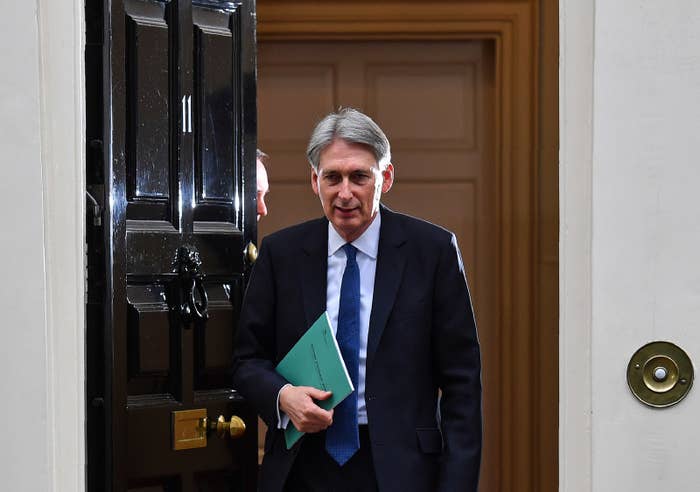 A leading women's rights charity has said "women shouldn't have to pay for their own safety" after Philip Hammond announced that money from the tampon tax would be used to fund women's charities.
In the Autumn Statement, the chancellor said Comic Relief would receive £3 million from the 5% tax on sanitary products, which it will distribute to a number of women's charities.
However, the Fawcett Society said the sum was "nowhere near enough for women's services".
This was echoed by the Women's Equality party, which warned that "£3 million is a drop in the ocean when women's services are on their knees – we need sufficient and sustainable funding now".
Baroness Altmann, a Conservative peer, also expressed a negative reaction at the announcement.
Funding cuts have had an overwhelming impact on the women's sector: Last year, Rape Crisis, one of the largest charities, said it was at risk of losing half its centres.

The tampon tax fund was initially announced in George Osborne's 2015 Autumn Statement, and will consist of £15 million a year.

It received a mixed a mixed reception at the time, with Labour MP Jess Phillips shouting "you're not paying it, George, I am!" from the opposition benches.
The Treasury later said it would scrap the tax altogether, following an amendment by Labour MP Paula Sherriff and a petition signed by over 300,000 people.
The move, however, would currently be going against EU law, but the government confirmed in September that tampons would be tax-free by April 2018 at the latest.
The GMB union also welcomed the move but added that "if women weren't having their jobs and services cut, perhaps charities wouldn't have to fill the void of a failing government".