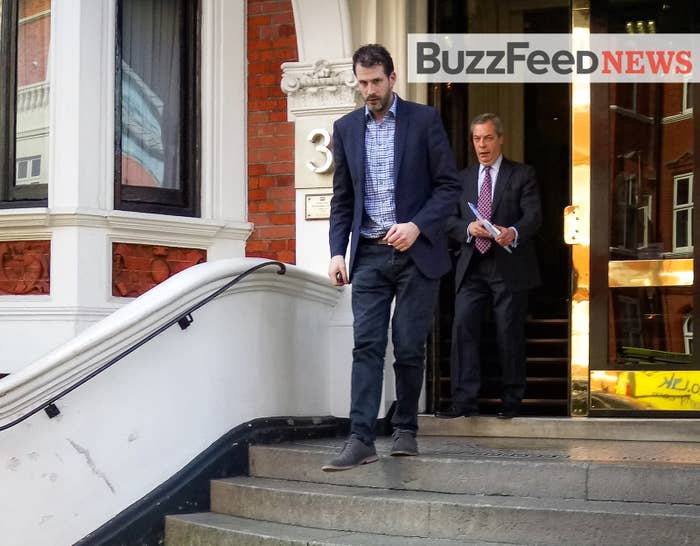 Nigel Farage visited the Ecuadorian embassy in west London on Thursday, where WikiLeaks founder Julian Assange has been living since he claimed asylum in 2012.
The former UKIP leader spent around 40 minutes in the building and left at noon, accompanied by Christian Mitchell, the head of operations at radio station LBC, where Farage hosts a regular show.

Approached by BuzzFeed News as he left to get into a car waiting round the corner, Farage said he couldn't remember what he had been doing in the building.
Asked specifically if he had gone to the Knightsbridge building to meet with Assange, Farage said: "I never discuss where I go or who I see."
Ecuador granted Assange asylum almost five years ago to prevent him being deported to Sweden to be questioned over sexual assault allegations. He has been stranded there ever since, with British police keeping the building under close surveillance.

There are no known links between Farage and Assange. However, Assange was seen as pro-Donald Trump during and after the US election, and Farage has grown close to the American president and visited the White House last month.

The Ecuadorian embassy refused to comment.