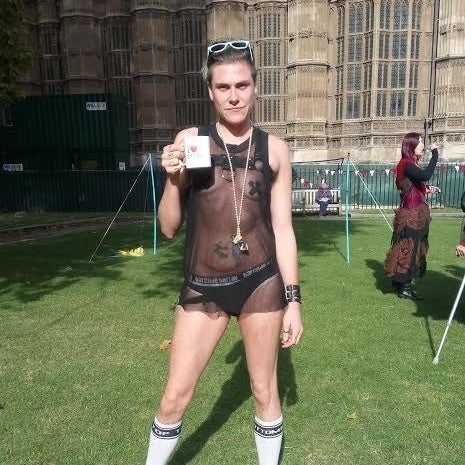 Protesters gathered in front of parliament on Monday to warn of the "dystopian" effects changes to the law could have on the browsing habits of people who watch porn online.
If passed, the digital economy bill, which is currently going through the House of Commons, will make it an offence for online porn providers not to ask users for "robust" proof that they are over 18 before accessing their content.
Lawyer and obscenity laws campaigner Myles Jackman, who co-organised the protest, told BuzzFeed News the "impact on consenting adults" would be "massively disproportionate".
"There is an impact on privacy," he said. "We could see age verification be done by private companies; there is no guarantee that your personal details will be kept private, will not be sent to a third party, will not be leaked or hacked Ashley Madison-style."
Pandora Blake, who runs a feminist spanking website and who also organised the event, added: "in order to legally access online porn after this becomes law, anyone over the age of 18 is going to have to verify their age by submitting sensitive personal information.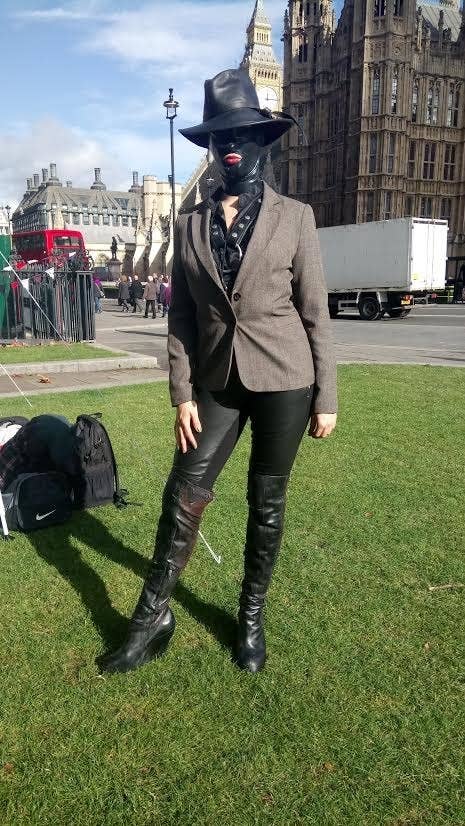 "We're talking about maybe your passport, your driving licence, your credit card, your credit check, your election registry… Now, I don't know about you, but I personally would like to retain my rights to discreetly watch porn in the privacy of my own home without there being that database connected to my legal name."
Blake also expressed concerns about the privacy issues for porn users with a high profile, saying: "I'm quite certain that celebrities, sports teams, [and] MPs are going to be very much at risk of having this sort of information hacked."
Another protester, a sex worker and porn performer called Mollie, told BuzzFeed News she was worried about the impact the legislation could have on LGBT teenagers.
She said: "I've got this terrible, dystopia[n] fear that we'll be describing to our children and our children's children, 'Oh, we remember the days when the internet was this amazing hotbed of information, where marginalized people, trans people, [and] baby queers could go on the internet and find their communities, and find people that represent them.'
"It's literally life-saving, that sort of resource, and I already think that David Cameron's porn filters have prevented queer youth from being able to access information that they need about LGBT stuff."
A spokesperson for the Department for Culture, Media and Sports refused to recognise the concerns of the demonstrators, saying people would need to prove their age to watch online porn "in the same way that they have to prove their age in the real world, in places like sex shops".
"There needs to be something in place to stop children from just going online and being able to access porn without age checks in places," they added.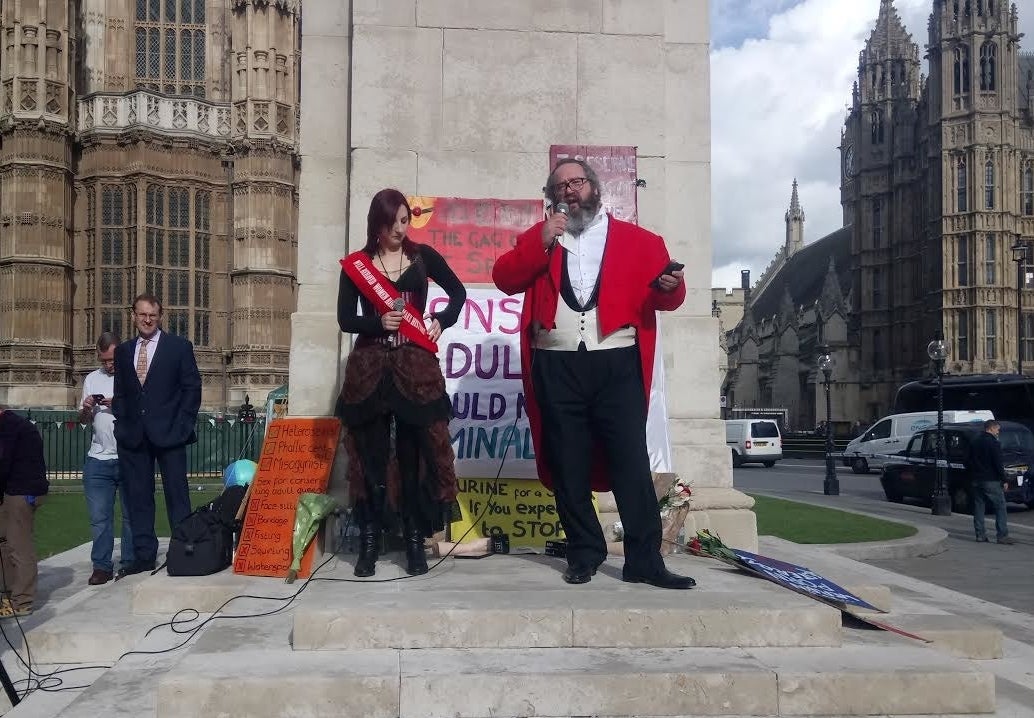 While the examples of age verification they offered were "credit cards or electoral records", they made it clear the bill itself wouldn't specify which type of identification websites would need to use.
"A regulator will be appointed, and it would then be for them to decide whether or not the age verification process is robust enough," the spokesperson said, though they warned "it can't just be a 'type your date of birth' kind of thing".
The digital economy bill is now at committee stage after passing through the House of Commons without a division on September 13.