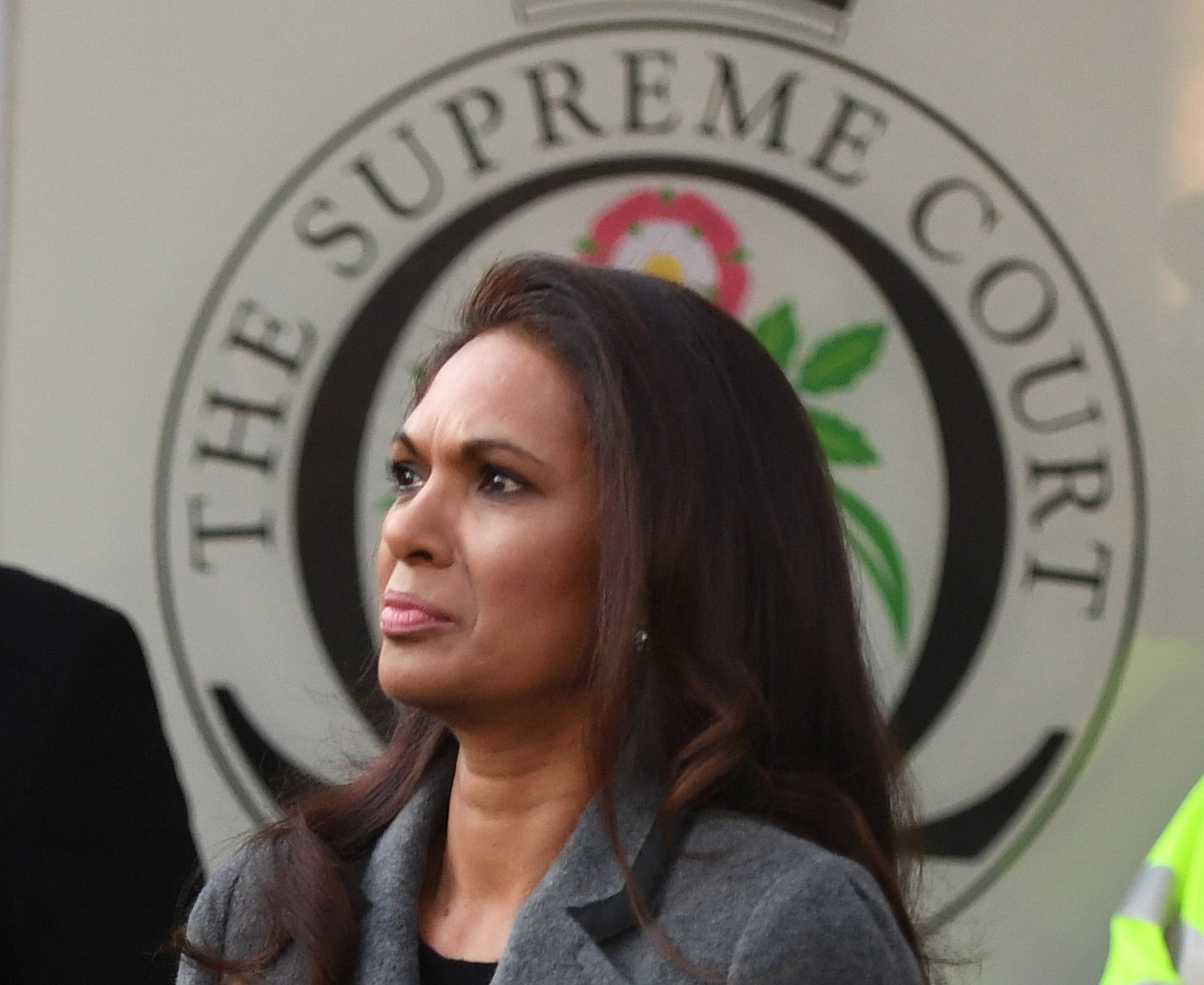 Lord Neuberger, the president of the Supreme Court, today said people sending threats to claimants in the Article 50 case were undermining the rule of law.
The government has gone to the Supreme Court to appeal an earlier judgment by the High Court in October that said parliament's consent was needed before Brexit negotiations could begin.
In his opening remarks, Neuberger said: "We order that no one shall publish or reveal the names or addresses of various parties, prospective claimants and interested parties in these proceedings, or any information likely to lead to the identification of those people or their families."
He then explained: "We've made this order largely because various individuals have received threats of serious violence and unpleasant abuse in emails and other electronic communications. Threatening and abusing people because they are exercising their fundamental right to go to court undermines the rule of law."
The warning followed the news that Gina Miller, the claimant who brought forward the legal challenge that could force the government into making parliament vote on Article 50, has received several death threats.
In his address, Neuberger also made veiled remarks about Brexit-supporting newspapers like the Daily Telegraph and Daily Mail, which have been questioning the legitimacy and motives of the judges involved in the case.
"I would like to take this opportunity to remind everyone who's taken an interest in these proceedings that the Supreme Court exists to decide points of law which fall within its jurisdiction," he said.
He added: "The justices of the court are of course aware of the public interest in this case and we are aware of the strong feelings associated with the many other, wider political questions surrounding the United Kingdom's departure from the European Union."
Neuberger went on: "However, as will be apparent from the arguments before us, those wider political questions are not the subject of this appeal. This appeal is concerned with legal issues and as judges, our duty is to consider those issues impartially and to decide the case according to the law. That is what we will do."
Attorney general Jeremy Wright, on the other hand, reminded the judges that "a majority of those who voted in the referendum wanted the UK to leave the European Union, and Article 50 provides the specific legal mechanism to begin doing so".
"The divisional court treated all of that as legally irrelevant and concluded that the process could not lawfully be begun by the government using prerogative powers but only by further legislation in parliament," he said.
Wright said he thought "the divisional court was wrong", and that the referendum vote meant that the government should be able to trigger Article 50 without a vote in parliament, and it would be "in accordance with legitimate public expectations".
The trial is expected to go on for around four days.