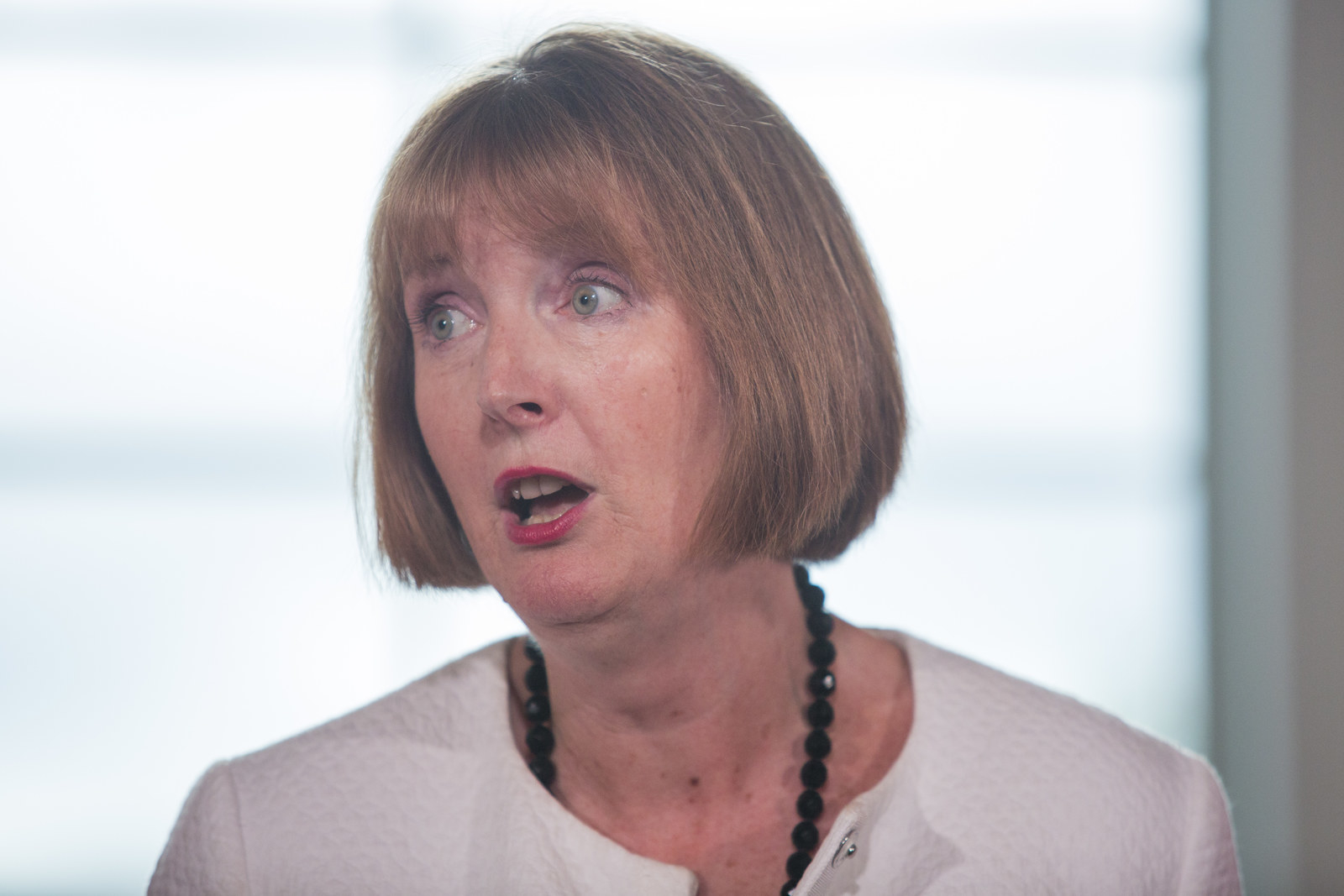 Barristers have attacked Harriet Harman's proposed plans to change the way rape court cases operate, saying it is "guaranteed to produce injustice".
The law at present means that judges can accept evidence on rape victims' sexual history in certain circumstances, but the Labour MP wants to prevent it altogether.
By removing the Section 41 (S.41) clause from the Youth Justice and Criminal Evidence Act 1999, Harman would ensure that it would be against the law for complainants to be quizzed on their sexual past in court. She is putting forward an amendment to the prisons and courts bill, which entered committee stage in parliament on Tuesday.
"[The clause] is based on the old notion that there were two sorts of women – those who were 'easy' and those who were virtuous – and if you were easy, you would have sex with anybody, because you were that sort of woman," the MP said.

However, speaking to BuzzFeed News, Simon Myerson QC said: "S.41 is important because it guards an accused – who we remind ourselves is an innocent man until convicted – who describes behaviour that is so exceptional that the evidence of the complainant that she did not consent, should properly be assessed against the evidence that she indulged in the same behaviour on an occasion when she did consent.
"The argument is that if she consented on that occasion, isn't that evidence that she consented on this occasion? It is an argument, no more. The jury can reject it.
"But the evidence is admitted if the judge decides they could accept it and that, in those circumstances, if they did not know about it, they may not be making a fair decision."
In short, Myerson feels that if a judge decides a jury does not have all the necessary information in order to make a decision, the case will be at risk of being thrown out of court.
Barrister Matthew Scott has written in a blog post that the proposal would be "guaranteed to produce injustice and, for good measure, is virtually certain to be ruled incompatible with the Article 6 right to a fair trial under the European Convention on Human Rights".

An example cited in defence of Harman's plan is the Ched Evans case: When the footballer was first tried for rape, he was found guilty. He later appealed, and the second court case focused on the past sexual behaviour of the complainant. Evans was then found not guilty.
For campaigners, this is proof that the law must change, with Harman saying that the case was "a landmark in cementing that things were going in the wrong direction".
For barristers, however, it shows that the Harman amendment would be dangerous. "In cases in which cross-examination would currently be allowed, were this amendment passed, the judge would still be entitled to stop the case on the basis that the accused cannot have a fair trial," Myerson said.
"The Court has an inherent jurisdiction to do so, but is also constrained by Article 6 of the European Court of Human Rights, which provides the right to a fair trial. The refusal to admit evidence that may mean the prosecution cannot prove its case is patently unfair."
The consequence of Harman's amendment, Scott writes, is that "some rape trials would have to be discontinued because under her proposed rules they simply could not be conducted fairly.
"If a fair trial is impossible English law is the same as international law: It should not take place at all."
There is one thing that all sides seem to agree on, however: The current system isn't working, and the current rate of conviction for rape is far too low.
"Official figures from 2013 show that of every 78 women raped, 16 will report the crime to the police, three will see that crime prosecuted and only one will see her rapist convicted," Jolyon Maugham QC told BuzzFeed News.
"No one can look at these figures and think: here is a system that is working well. My own profession has a particular responsibility to engage constructively with the causes of the public outrage that these figures – quite rightly – generate."
There is no single answer coming from law practitioners, but some have ideas on how to make the current system work better for rape survivors going to court.
"The difficulty is that we have a crime in relation to which the prosecution must prove the negative – that the accused did not reasonably believe the complainant consented", Myerson said. "An answer is an offence that takes consent away."
He described a definition of rape in which: "A man (M) commits an offence if he penetrates another person (using the existing language of the Sexual Offences Act 2003) in circumstances in which, whether that other person has indicated consent or not, a reasonable observer would conclude that M could not be sure that consent was either voluntary or informed, and that M took no reasonable steps to ascertain the real position.
"I do not pretend this is necessarily flameproof as it stands, and it certainly needs further thought. But it represents a real attempt to transfer the risk of drunken stupidity to the penetrator not the penetratee."
"It would be mitigation that the man had believed the woman had appeared to consent but it would not be a defence unless M was sure that there was consent having taken reasonable steps to check. If the woman can't say yes, or says yes because of drink, or isn't sure what happened, that would all be sufficient to convict."
A group of criminal lawyers wrote to Harman earlier this week to express their concerns, and offered to meet the MP.
"We appreciate that the efforts made by you and others are essentially well-intentioned, their impact, however, upon the willingness of people to come forward with complaints of sexual offending may well be counter-productive," the letter said.
"Between us, we have decades of expertise in dealing, both as prosecutors and defenders, with sexual offences and the application of [Section 41] on a very regular basis.
"If you would be willing to discuss these issues with us, we would be more than happy to offer what we believe is a valuable resource in the shape of our combined experience in order to assist you in addressing your recently expressed concerns. In turn, we hope that you would be willing to listen to ours."
Harriet Harman's office has been contacted for comment but had not responded at the time of publication.