Labour Has Demanded An Explanation For Why Ministers Apparently Ignored Fire Safety Warnings
Labour's shadow housing secretary has written to ask about allegations made by BBC Panorama that four ministers ignored warnings that fire safety regulations were inadequate for high-rise residential buildings.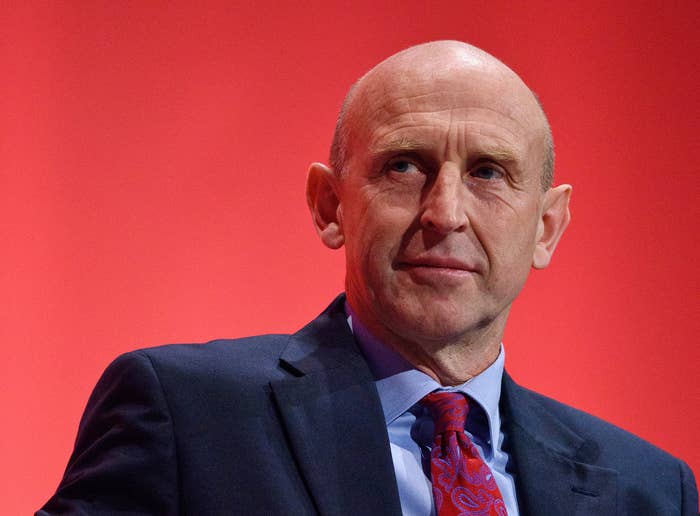 John Healey, the shadow housing minister, has written to Sajid Javid, the secretary of state for communities and local government, to demand answers as to why four ministers allegedly "ignored specific warnings that fire safety regulations were inadequate for high-rise residential buildings like Grenfell Tower".
The BBC programme Panorama reported on Monday night that in 2014 the all-party parliamentary group (APPG) for fire safety and rescue wrote to Stephen Williams, then communities minister, and Eric Pickles, then secretary of state for communities and local government, to ask them to review safety recommendations.
According to the programme, in a letter sent in the aftermath of the Lakanal House disaster, in which six people were killed in a fire in a Camberwell building, the APPG's secretary Ronnie King wrote:
"As there are estimated to be another 4,000 older tower blocks in the UK, without automatic sprinkler protection, can we really afford to wait for another tragedy to occur before we amend this weakness?"
After further correspondence, Williams eventually replied: "I have neither seen nor heard anything that would suggest that consideration of these specific potential changes is urgent and I am not willing to disrupt the work of this department by asking that these matters are brought forward."
A year later, Panorama reported, the APPG wrote to James Wharton, who was also a minister at the department, to warn about the flammability of cladding, saying: "Today's buildings have a much higher content of readily available combustible material. Examples are timber and polystyrene mixes in structure, cladding and insulation.
"This fire hazard results in many fires because adequate recommendations to developers simply do not exist. There is little or no requirement to mitigate external fire spread."
In 2016, according to Panorama, the APPG wrote to yet another minister, Gavin Barwell. He replied first that he would make a statement "in due course" about his department's analysis of the regulation, then earlier this year replied again to "acknowledge that producing a statement on building regulations has taken longer than I had envisaged".
In his letter to the secretary of state, which was sent on Tuesday, John Healey asked:

- Will you release in full the correspondence between your department and the All-Party Group?
- Will you set out the reasons for not acting upon their concerns?
- For each recommendation made in the rule 43 reports on the Shirley Towers and Lakanal House fires, will you set out your department's progress in implementing the recommendations?
- Will you place in the Library of the House a copy of the research your department said has been undertaken on fire regulation and safety in a response to the BBC on these allegations?
Healey told BuzzFeed News: "There are serious questions for current and former Ministers to answer in light of the Grenfell Tower fire.
"I have written to the Secretary of State for Communities and Local Government, Sajid Javid, today to get the answers on why important warnings and recommendations over the last four years were not acted upon, so that we can ensure a tragedy like this never happens again."
The fire ripped through Grenfell Tower in west London on 14 June, killing over 70 people.
The Department for Communities and Local Government has been contacted for comment. In an earlier statement to Panorama it said: "The government has acted to improve fire regulation and safety, including the recommendations made by the Coroner following the Lakanal House Fire.
"The final recommendation concerned simplification of fire safety guidance, and this work was under way, with a consultation due to be published this summer.
"Fire safety requirements are complex issues and our priority has been that we have high standards. A great deal of work has been completed, including commissioning and undertaking research to support the planned consultation. Clearly, in light of this tragic event, we need to reflect on whether this consultation is the correct next step to take. We will confirm our approach shortly."