1. "London leaves the Union to jump into the unknown" – L'Echo, Belgium
"Theresa May triggers the process to begin Brexit negotiations"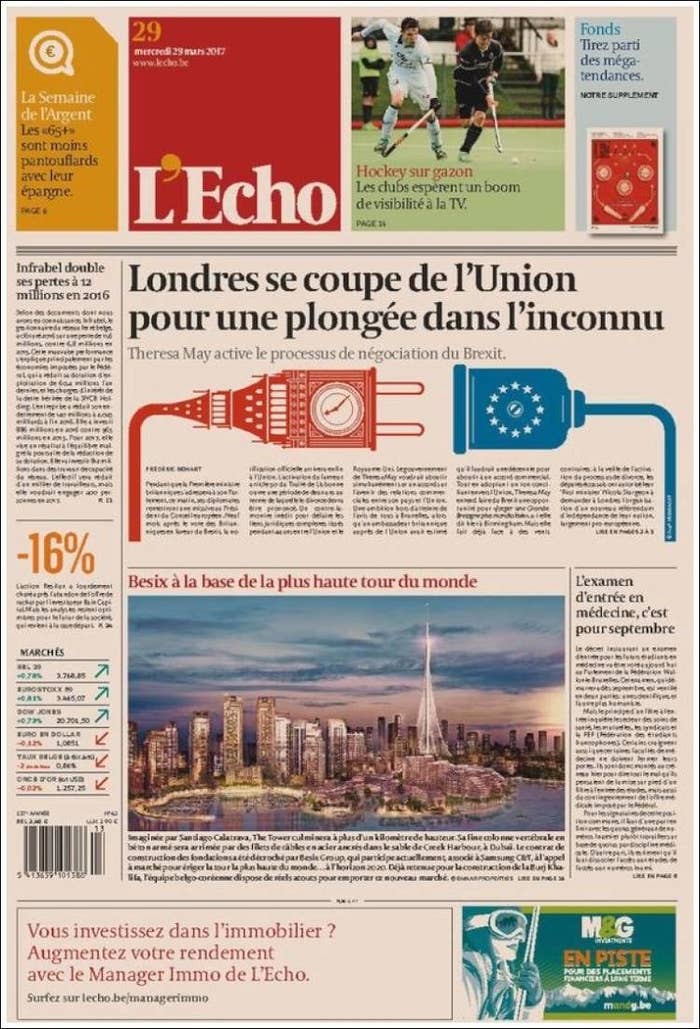 2. "Those left rootless by Brexit" – La Croix, France
"Theresa May triggers Article 50 of the Lisbon Treaty today to start the process to leave the EU, leaving citizens worried"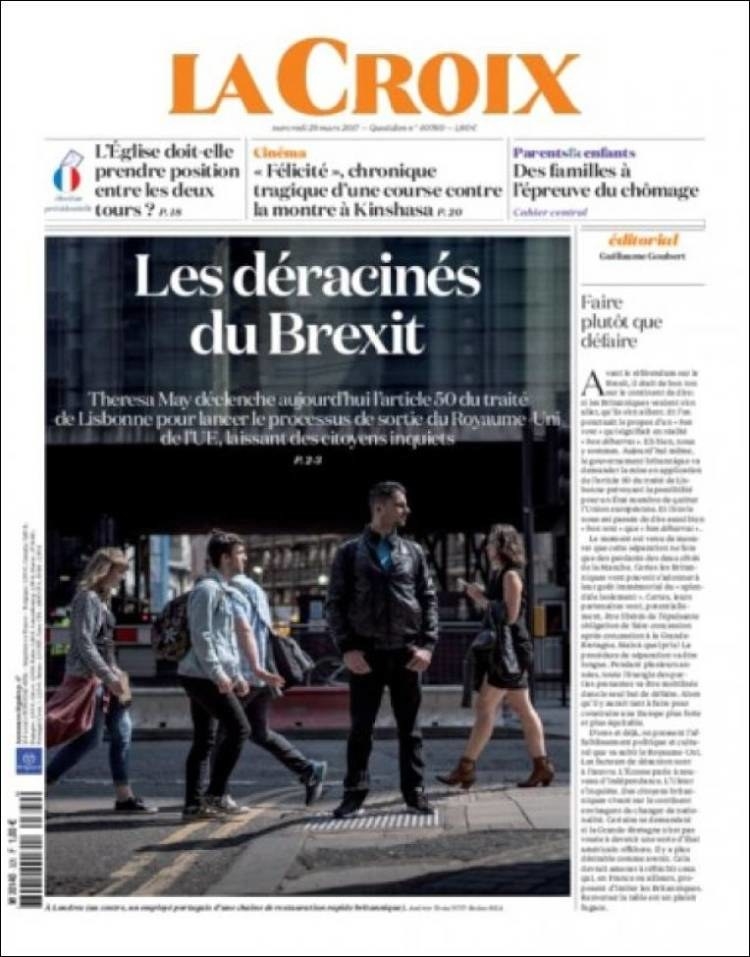 3. "Brexit: We miss you already!" – Libération, France
"Or do we... As London officially starts its exit from the EU on Wednesday, Libération imagines two scenarios, a dark one and a rosy one, for the future of the UK"
4. "Divorce hurts" – Frankfurter Allgemeine, Germany
5. "So that was it, the most British Europe" – nrc.next, Netherlands
"The Brexit negotiations begin now. After the 'demolition', Europe becomes smaller."

6. "Brexit begins, but with no walls" – Corriere Della Serra, Italy
"No ceilings on migration from the EU, arrangements will be by sector"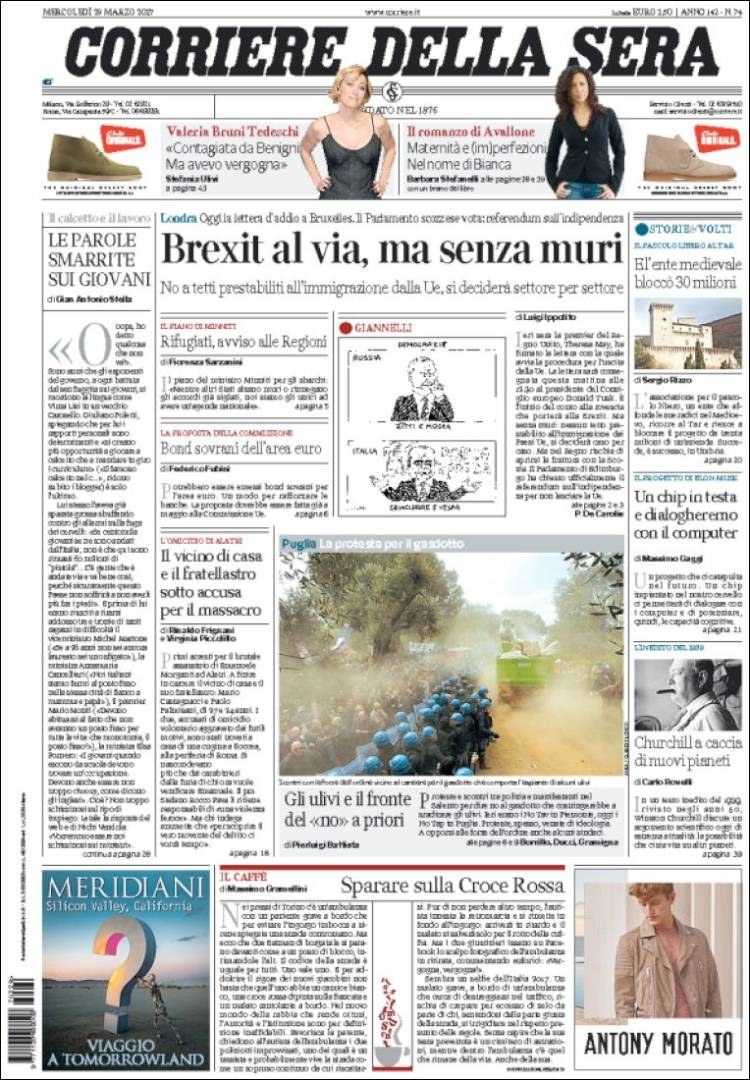 7. "Today, London delivers the divorce papers" – Público, Portugal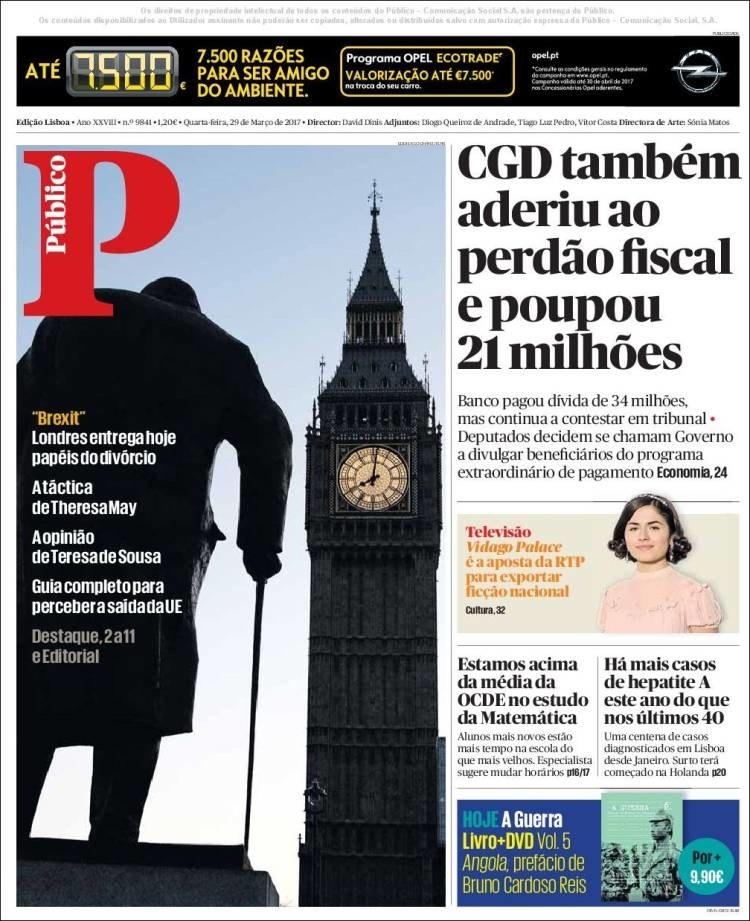 8. "Theresa May starts Brexit" – El País, Spain
"London starts the process which will mark the future of Europe"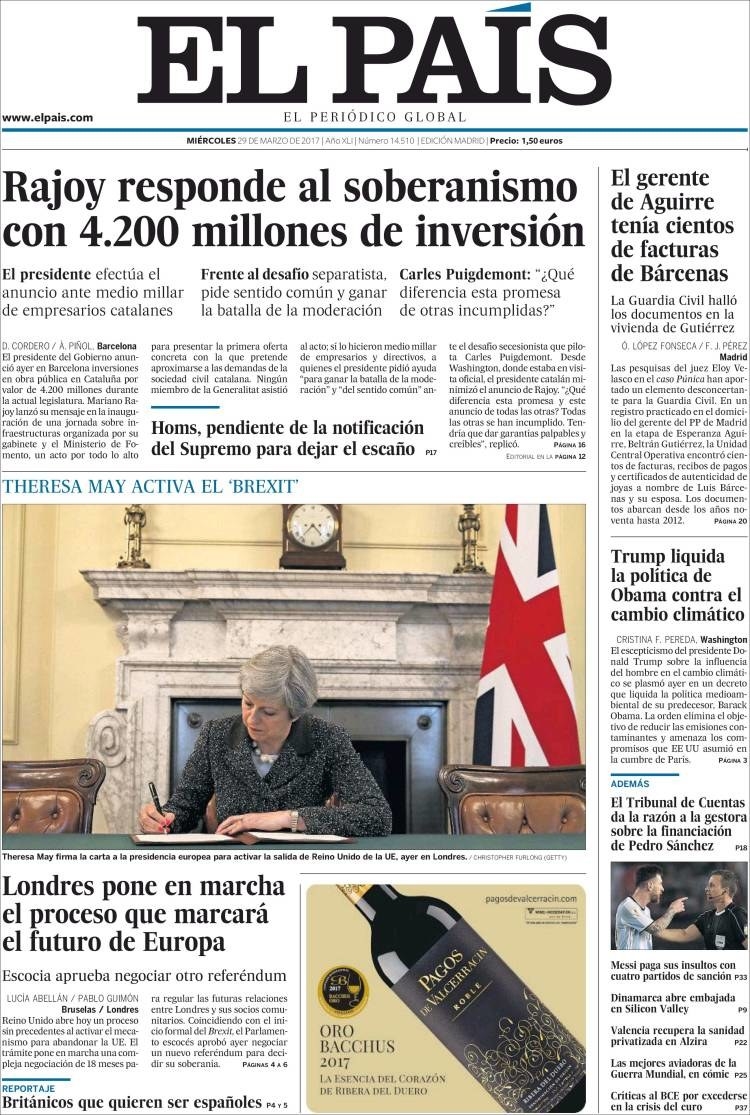 9. "May signs the separation and puts an end to a 44-year-old link with the EU" – La Vanguardia, Spain