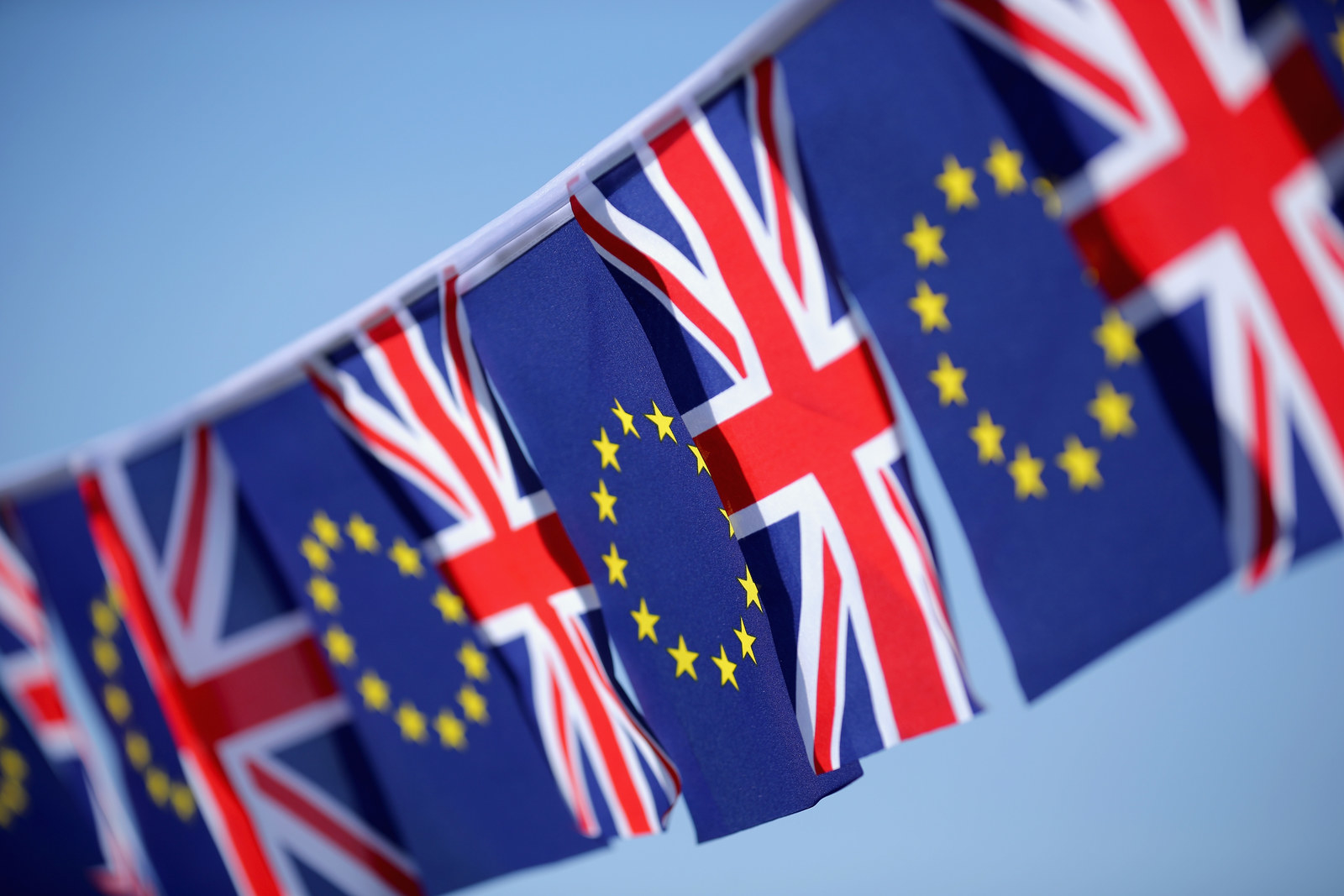 Over the last two weeks, Labour leader Jeremy Corbyn has faced criticism for failing to nail down a coherent position on freedom of movement for EU citizens. Now an analysis by BuzzFeed News has revealed the depth of division on the issue among Labour MPs.
Of the 52 Labour MPs who have expressed an opinion on the issue since the referendum, 30 want it to be abolished or reformed and 22 want the current rules to continue, the analysis found.

The relatively small percentage of Labour MPs with a stated public opinion on the issue – 23% – can be explained by the novelty of the question. Until the Brexit vote, Labour's policy was to be in favour of the EU, and as a result, freedom of movement was barely discussed separately as a party issue.

But it has now become front and centre of the Brexit debate, with Theresa May announcing this week that Britain will leave the single market to avoid being bound by free movement of people, one of the four pillars of membership.
The scale of Labour's difficulty on this issue was highlighted by a YouGov poll published on Monday that confirmed that voters have no idea where the party stands on the subject.
Last week, Corbyn's team briefed journalists to say he would welcome a potential end to free movement, in a break from his previous stance. But in a TV appearance the next day, he contradicted this and renewed his support for the idea.
On the same day, in a speech that puzzled commentators, he said: "Labour is not wedded to freedom of movement for EU citizens as a point of principle, but I don't want that to be misinterpreted, nor do we rule it out."
BuzzFeed News analysis shows that of those who have declared a view, Labour MPs' positions on free movement appear to mostly be related to how their constituents voted in the referendum.
As the graph below shows, those whose constituencies voted to leave the EU on 23 June are more likely to be campaigning against free movement, while those whose areas voted Remain are more likely to support it.

Hover around each individual dot to see the name of the MP and their constituency:

EU referendum results were not officially announced by Westminster constituency, so BuzzFeed News has used estimated data from Chris Hanretty, a reader in politics at the University of East Anglia, that can be found here.

While the correlation between the seats and their MPs is obvious, there are some exceptions.
Seven MPs representing Remain seats are now opposed to free movement, for example, among them pro-Corbyn Clive Lewis, the shadow business secretary and MP for Norwich South.
Lewis, who campaigned to remain in the EU then reform it, as part of the Another Europe Is Possible campaign, voiced no specific opinion on free movement before the vote. But he told The Guardian in November that there was a need " to acknowledge that free movement of labour hasn't worked for a lot of people".
Part of the reason behind the split, according to University of Manchester political science professor Rob Ford, is that Labour is dealing with a new issue while it is "in flux".

"Until recently support for freedom of movement was the position held by the vast majority of MPs as part of support for EU more generally," he told BuzzFeed News. "So the current situation reflects a party in flux, reacting to a fast-changing environment, and therefore quite noisy."
Ford said Labour's future appears to be backing an anti–free movement position.
"Opposition to freedom of movement seems more common among MPs believed to have aspirations to post-Corbyn leadership positions in the party," he said, naming – among others – Caroline Flint, Tom Watson, Lisa Nandy, Yvette Cooper, Angela Rayner, Keir Starmer, Gloria de Piero, and Clive Lewis, all of whom have been touted as leadership material and are against free movement.
He added: "It is particularly notable that of the seven MPs representing Remain seats who are now opposed to free movement, five are people thought of as potential post-Corbyn leading lights – Starmer, [Chuka] Umunna, [Rachel] Reeves, [Hilary] Benn, and Lewis.
"So, if I had to guess, the emerging pattern of support reflects a mix of local responsiveness and national-level ambition. And the latter reflects an awareness that unreformed freedom of movement is a) not very popular with the electorate...or the segments Labour needs to win and retain in particular, and b) is probably not going to survive the Brexit process given Theresa May's statements so far.
"So, if you are a Labour MP representing a Leave-voting seat, or you want to position yourself for a post-Brexit, post-Corbyn politics, support for reform to freedom of movement makes a lot of sense.
"It seems reform to free movement is seen by many ambitious Labour MPs as the future direction of travel."
Stewart Wood, the Labour peer and former adviser to Gordon Brown and Ed Miliband, said free movement was "still a massive issue for Labour", and symptomatic of wider issues.
"Free movement has become a symbol for something much bigger about the future of the Labour party," he said. "It's not about Europe any more, it's just about immigration. Free movement has become a proxy for your view on whether you take immigration seriously or not.
"Politicians end up in a place where they say, 'I know this is wrong, but I have to say it because my voters think it's right.' It's a terrible place to be."
One Labour MP agreed, and warned that if Corbyn or any future leader seeks an end to free movement without appearing to believe in that position, more election defeats will follow.
Chuka Umunna, the MP for Streatham, who was one of the first on Labour's benches to come out against free movement, told BuzzFeed News that the party could find some common ground.
"The key issue here is control," he said, "and that's why fundamentally I don't believe that there's a need to be divisive on this issue, because I still think there is a consensus out there for managed migration, but there is a desire for more control."

The all-party parliamentary group for social integration, which Umunna founded, released a report earlier this month that offered recommendations on how to handle immigration post-Brexit. Instead of free movement, it called for a more managed and devolved system, with regions agreeing to grant a number of visas depending on the amount and type of labour they require.
Another suggestion came from two Labour MPs this month. Stephen Kinnock and Emma Reynolds have drawn up plans for a two-tier immigration system from the EU that would make migration of high-skilled EU workers easier than for their low-skilled and semi-skilled counterparts.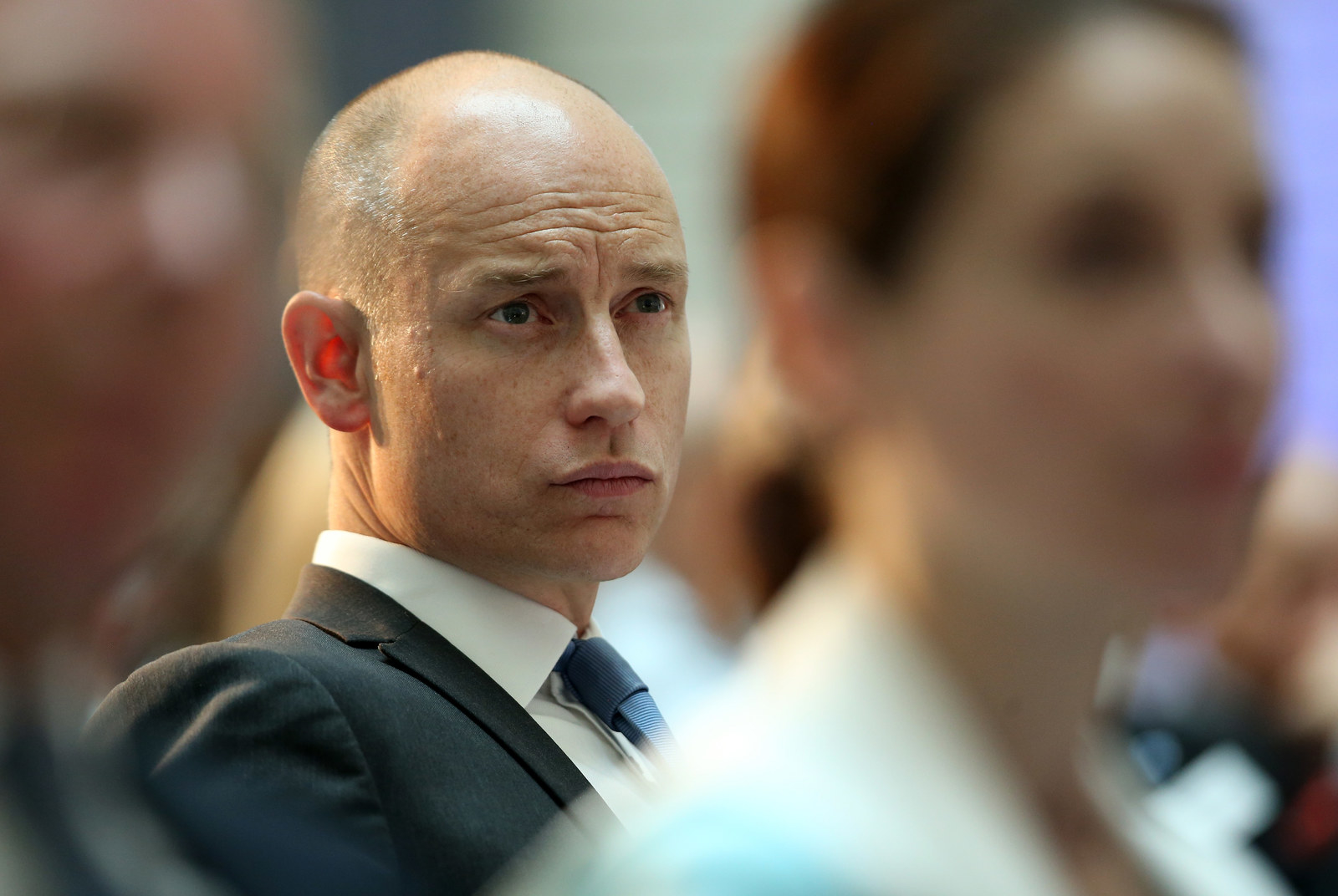 On the other side, MPs such as David Lammy have been fighting to maintain free movement, claiming the social and economic consequences of ending it would be dangerous for the UK.

"We need people working the jobs that our own people either won't do or don't have the right skills to do; we need young people coming over here and paying their taxes to fund public services and pensions for our ageing population," Lammy told BuzzFeed News.
"Study after study shows that migrants are huge net contributors to our economy and that the rhetoric about migrants coming over here and 'scrounging' is misguided and wildly inaccurate.
"My own view is that it is the fault of successive governments – not migrants coming to this country to work – that people across this country feel left behind."
In any case, the party must now come up with a coherent position that will resonate with the electorate, or face finding itself in the same position Ed Miliband found himself in.
"What we tried to do with Ed was to convert anger at immigration just into a wage issue," Lord Wood said. "We said, 'We hear what you're saying about immigration, that's why we're going to clamp down on unscrupulous employers who use immigrants to drive down wages,' but there are lots of things about immigration that people are angry about.
"Either you stand up against that, or you concede there's a problem ... and I think Ed suffered from treating it just as an economic issue and an issue at the bottom."
A Labour MP who spoke to BuzzFeed News but did not want to be named also warned that Labour MPs' positioning against free movement would only be popular if it was seen as sincere.
"Labour's in deep, deep trouble, because it's not trusted," the MP said.
"Ed Miliband forgot to mention immigration in his speech to party conference [in 2014] because, to be honest, he doesn't care about it. He's a Primrose Hill liberal who, broadly speaking, is in a liberal position about immigration – that's why he forgot.
"Similarly, Jeremy is also someone who has very, very open-border ideas on immigration.
"Whenever party leaders get themselves in a situation where they're trotting out things because they think that it's what the party members or the PLP desires them to do for electoral advantage, the public are quite able to smell that they are lying through their teeth, and our thing is trust.
"Statements that our leadership do not really believe are only going to end up in one place, and that's the voters switching away from us, because we did it last time with Ed Miliband and nothing has changed."
Looks like there are no comments yet.
Be the first to comment!