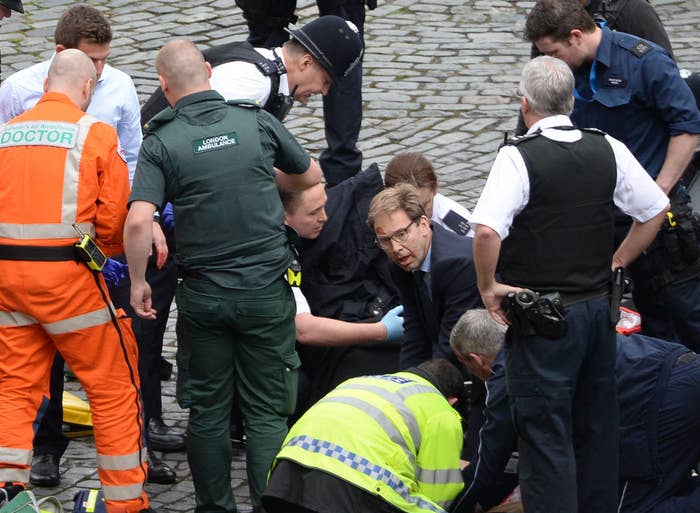 A government minister gave CPR to the police officer who was killed in what the Metropolitan police called a "terrorist attack" outside parliament on Wednesday.
Tobias Ellwood, a minister in the Foreign Office, rushed to try to save the life of the stabbed officer by giving him mouth-to-mouth and attempting to apply pressure on his wounds to stem the blood flow.
He was pictured surrounded by medics and police officers giving CPR, and stayed with the victim until an air ambulance arrived.
A source close to him told The Telegraph: "[He] tried to give mouth-to-mouth and stem blood flow from multiple stab wounds to the officer until the chopper and medics arrived."
Ellwood was then escorted back to the Foreign Office by police.
The Bournemouth East MP served in the army in the 1990s before entering politics, and had a brother who was killed in Bali in a terrorist attack in 2002.
His actions were praised by many on social media, both in and outside Westminster, with several calling him a "hero MP". The officer later died, the police confirmed.
The Metropolitan police are investigating the incident, in which four people have died, including the police officer and a man who is believed to be an attacker.