On Monday, BuzzFeed reported that a group of teenage girls had started a fandom around Ed Miliband.
Shortly afterwards, the hashtag #Milifandom began trending as prominent Twitter users, and teenagers themselves, began using it.
The fandom attempted to keep the message on track.
Then Charlie Evans, a 21-year-old student at Exeter University, made a joke about getting #Cameronettes trending.
Others also made similar jokes, some coming up with "Cameronettes" separately, but none of them received much of a response.
But then an account called @Cameronettes appeared, replying to Evans' tweet and a number of others who'd made the same joke.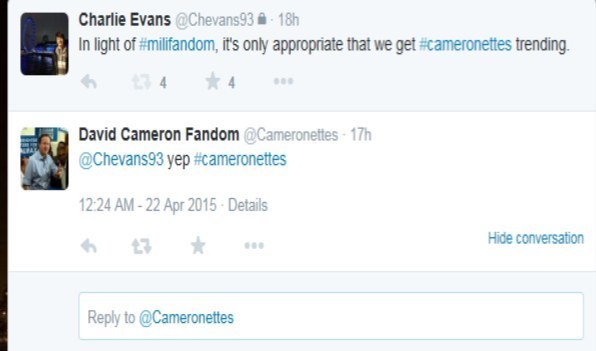 Reports then appeared about this new development, starting with a piece in The Telegraph.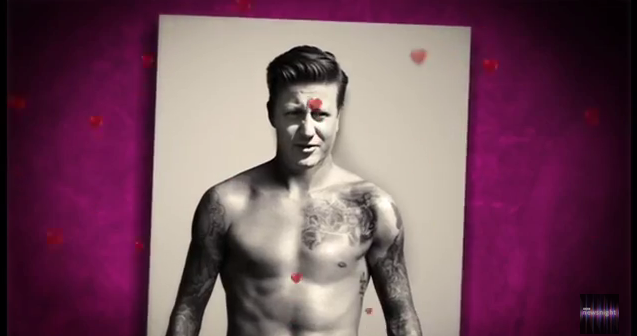 It was quickly pointed out by others that the account was fairly small.
The Telegraph swiftly edited the piece to replace "risks being overshadowed by growing Twitter love" with "sparks some minor Twitter love"", and introduced the clause "but it isn't all quite what it seems".
A second report from The Telegraph implied that Charlie Evans was the creator of the @Cameronettes account – even though it quoted him as saying: "I have nothing to do with the page."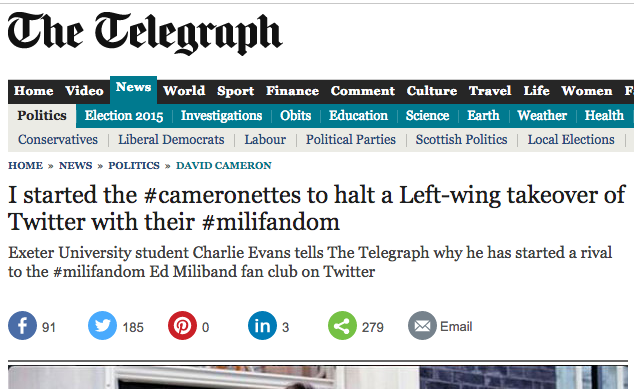 "I wanted to set the record straight," Evans told BuzzFeed News, "so I distanced myself from the earliest possible moment I could contribute."
He added that he wasn't even a Tory.
Nevertheless, the story quickly spread around Twitter, as users expressed their distate for the idea of a 21-year-old masquerading as a 13-year-old.
The @Cameronettes account – which has now changed its username to a random string of letters – publicly denied that it was run by Evans.
And the person running the account even apologised to Evans.
But people continued to believe the account was run by the university student.
The BBC named him as the creator and brought up his Twitter profile on television, and Sky News discussed the story as well.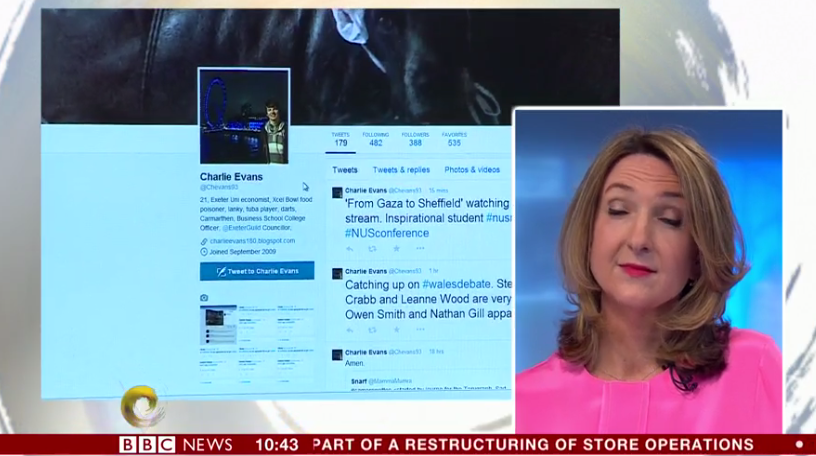 In a piece based on the Telegraph article, The Mirror claimed that "the shy and retiring individual finally came clean and admitted 'she' was actually Exeter University student Charlie Evans".

In response to the furore, in an interview with The Tab, Evans criticised the accuracy of The Telegraph's reporting, adding: "I hold The Telegraph in utter contempt."
"I did not give them a first interview and they have associated the Twitter account @Cameronettes with me," he said. "I only wrote a tweet."
But he was still being attacked online by a number of users and eventually had to make his account private.
Now the @Cameronettes account has been moved to the handle @Ugaxvhddjhxsgkc, but it remains unclear who started it.