Sadiq Khan Says He Will Be A Mayor For All Londoners As He's Officially Sworn In
"My name is Sadiq and I'm the mayor of London," he told supporters gathered at Southwark Cathedral for the multi-faith ceremony.
Sadiq Khan has been sworn in as mayor of London in a multi-faith ceremony at the city's Southwark Cathedral.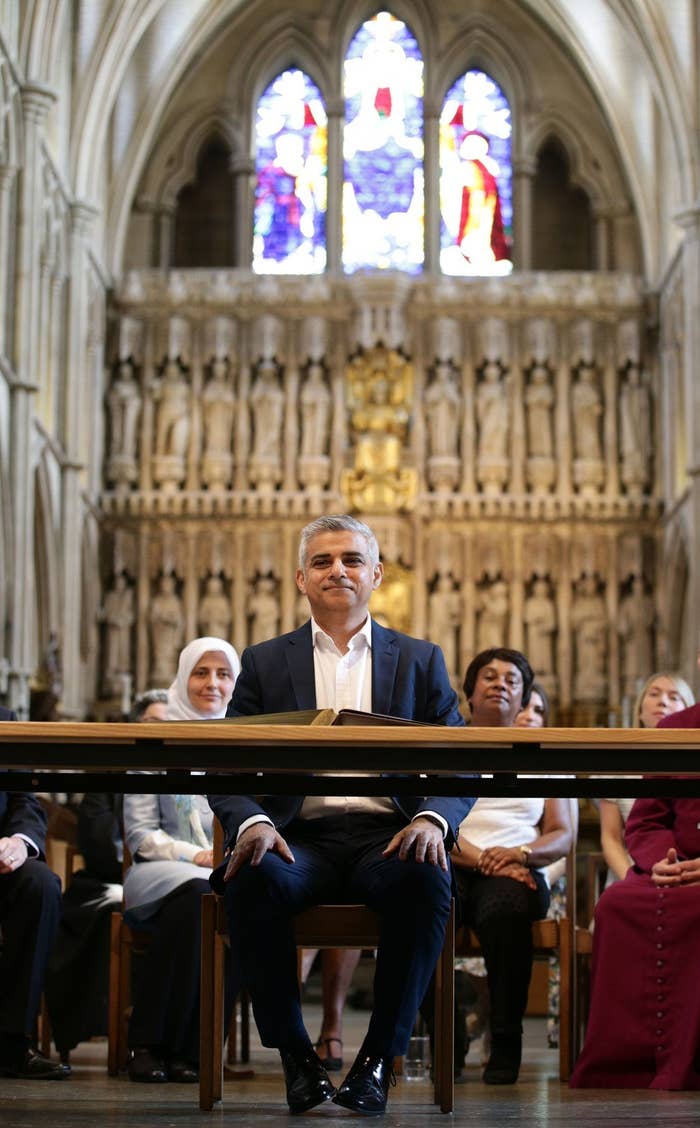 Khan was elected to the position with an emphatic victory on Friday. He beat Conservative rival Zac Goldsmith by 65% to 35% in the final round.
He received a standing ovation at Southwark Cathedral as he was formally sworn in on Saturday.
"My name is Sadiq Khan and I'm the mayor of London," Khan told the congregation, after being introduced by Baroness Lawrence of Clarendon, the mother of Stephen Lawrence, who was killed in a racist attack in London in 1993.
Khan reflected on a whirlwind 24 hours, and said that he was starting as he meant to go on by holding the ceremony in Southwark.
"I wanted to do the signing here in the very heart of our city, surrounded by Londoners of all backgrounds, and I'm so proud that my good friend Doreen Lawrence introduced me here today," he said.
The location also had personal resonance for Khan: "Some of you may not know this but I grew up in a council estate just a few miles from here," he joked.
"Back then I never dreamt I could be standing here," he continued.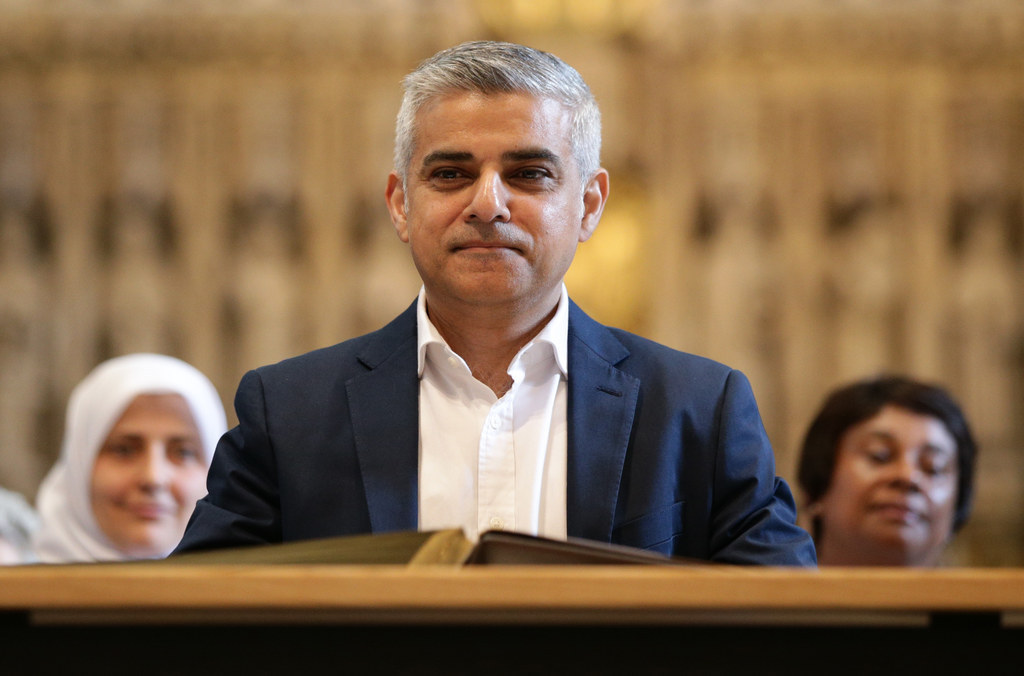 "I'm only here today because of the help that our city gave to me and my family and my burning ambition for our city that will guide my mayoralty, is to ensure that all Londoners get the opportunities that our city gave to me.
"I'm truly humbled and my promise to you is this; I will always do everything in my power to make our city better. I will be a mayor for all Londoners."
Khan said it was "an amazing sign of how far our city has come" that somebody from his background had been elected as mayor of London.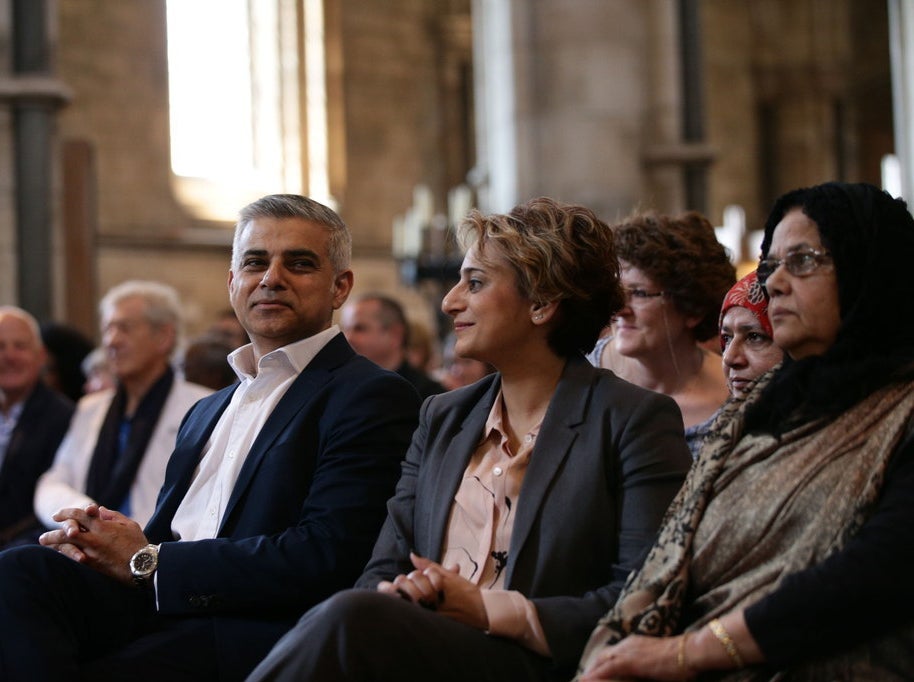 Alluding to the divisive election campaign run by his rival Zac Goldsmith, which led to Goldsmith being accused of invoking anti-Muslim sentiment, Khan said London was "a city that has chosen unity over division and hope over fear. A city that has chosen a mayor for all Londoners."
He said: "This election was not without controversy and I'm so proud that Londoners have today chosen hope over fear and unity over division.
"I hope that we will never be offered such a stark choice again. Fear doesn't make us safer, it only makes us weaker, and the politics of fear is simply not welcome in our city."
On Saturday morning, defence secretary Michael Fallon refused to say London would be safe under Khan in an interview with BBC Radio 4's Today programme.
Alongside Khan's friends and family, his supporters at the ceremony included actor Sir Ian McKellen and former Labour party leader Ed Miliband.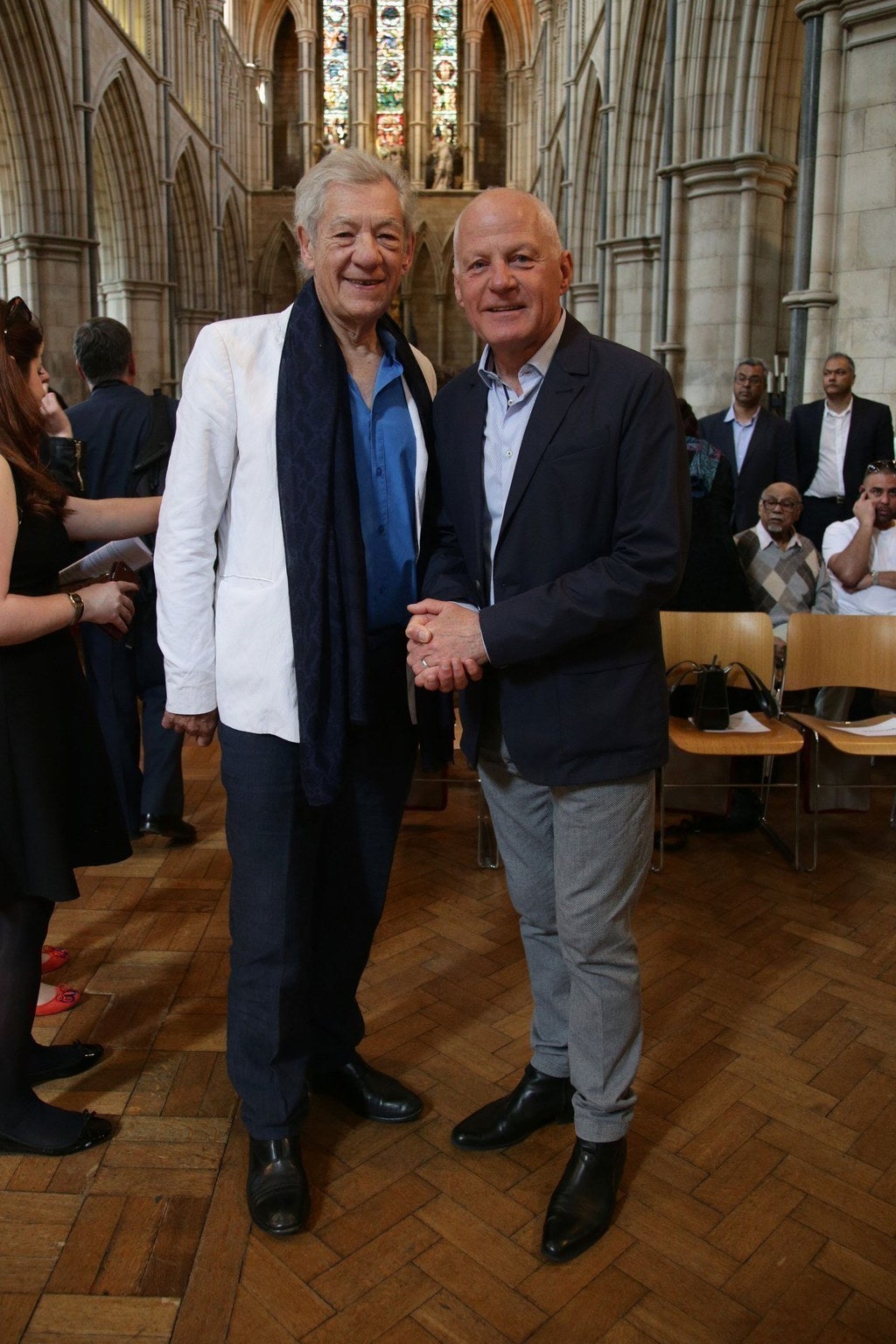 Current Labour leader Jeremy Corbyn was not in attendance. Following Khan's election on Friday night, Corbyn tweeted his congratulations to Khan, who will step down as MP for Tooting and trigger a by-election. "Can't wait to work with you to create a London that is fair for all!" Corbyn wrote.