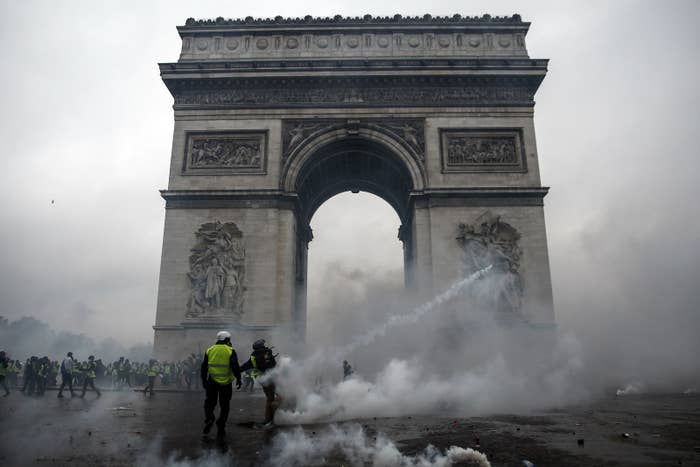 Police targeted rioters along the Champs-Elysees with tear gas and water cannons, effectively turning the city's most famous avenue into a battle zone for the second weekend in a row.
Tear gas was also used at the Tuileries Garden and near the Louvre.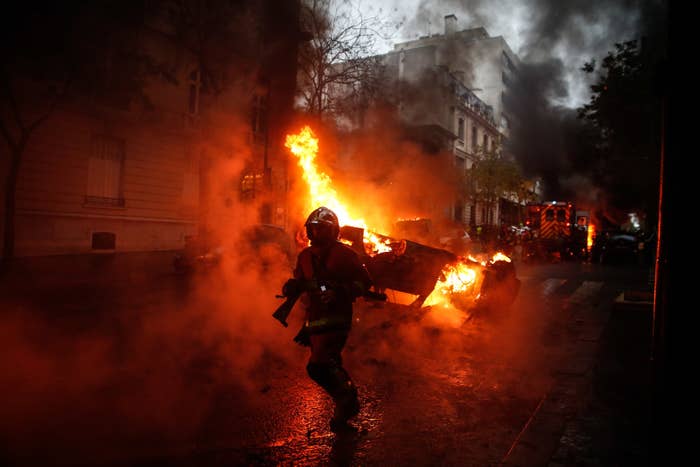 Christophe Castaner, the French interior minister, described the attack on the famous Paris monument as "intolerable."
"The will shown and assumed to attack our forces of order, the symbols of our country, are an insult to the Republic," Castaner tweeted.

So far, 300 people have been arrested in Paris alone this weekend, according to police, and 37,000 law enforcement officers have been deployed around the country to restore order amid the riots.

More than 100 people are believed to have been injured in the rioting in Paris Saturday, including 17 members of the security forces.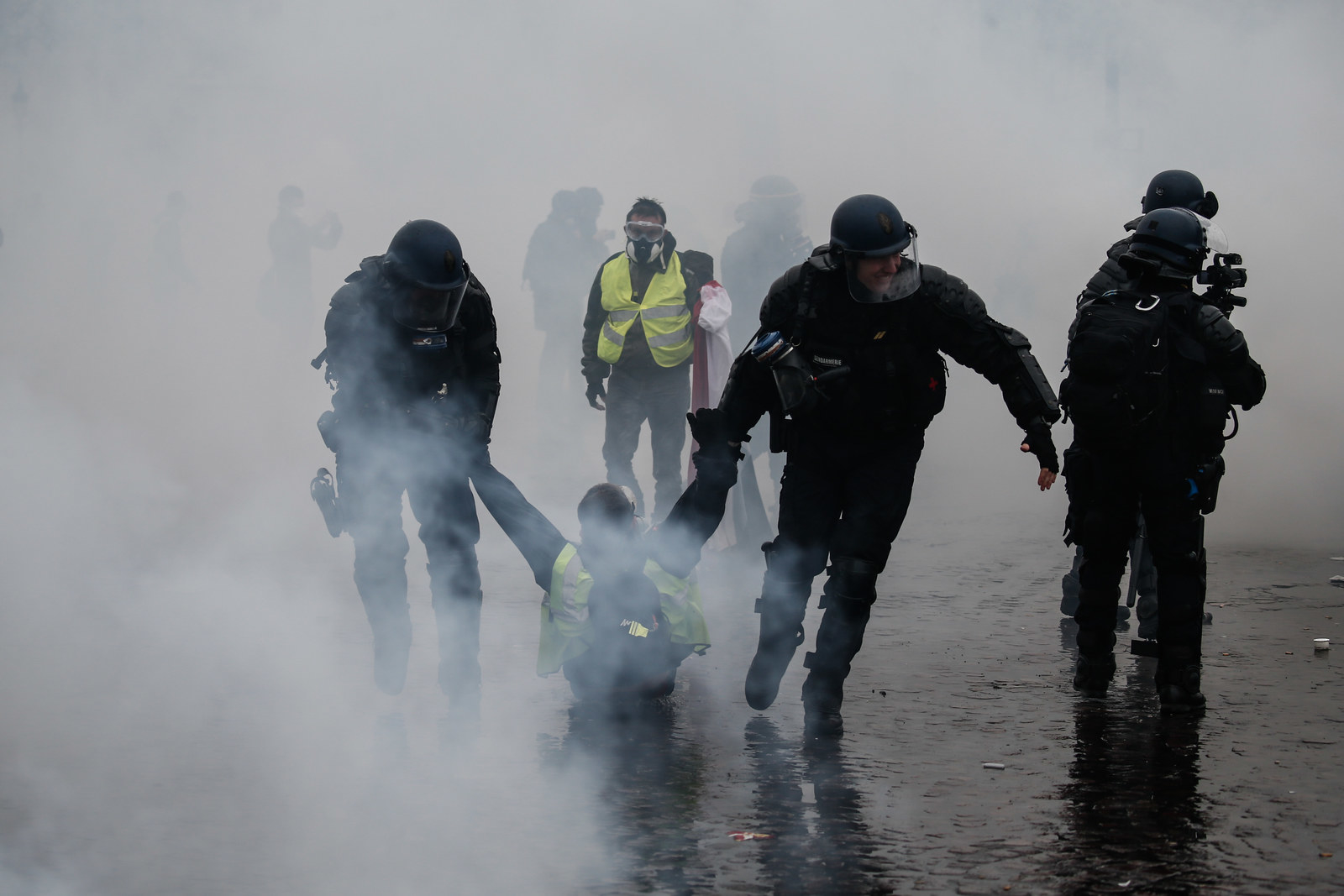 The riots — dubbed "gilets jaunes" ("yellow jackets") after the high-visibility outerwear that drivers in France have to carry in their cars — began on Nov. 17 as protests over rising fuel costs.
But the unrest also represents a growing anger over an increased cost of living in the country and toward French President Emmanuel Macron's economic policies.

Speaking from the G20 summit in Argentina Saturday, Macron described the situation in Paris as "chaos" and accused those committing violence of manipulating public dissatisfaction.

"What happened in Paris today has nothing to do with the peaceful expression of legitimate anger," Macron said.

"There is no reason why the security forces should be attacked, that shops should be looted, that public or private buildings be burned, that passersby or journalists be threatened, that the triumphal arch should be defiled," he continued.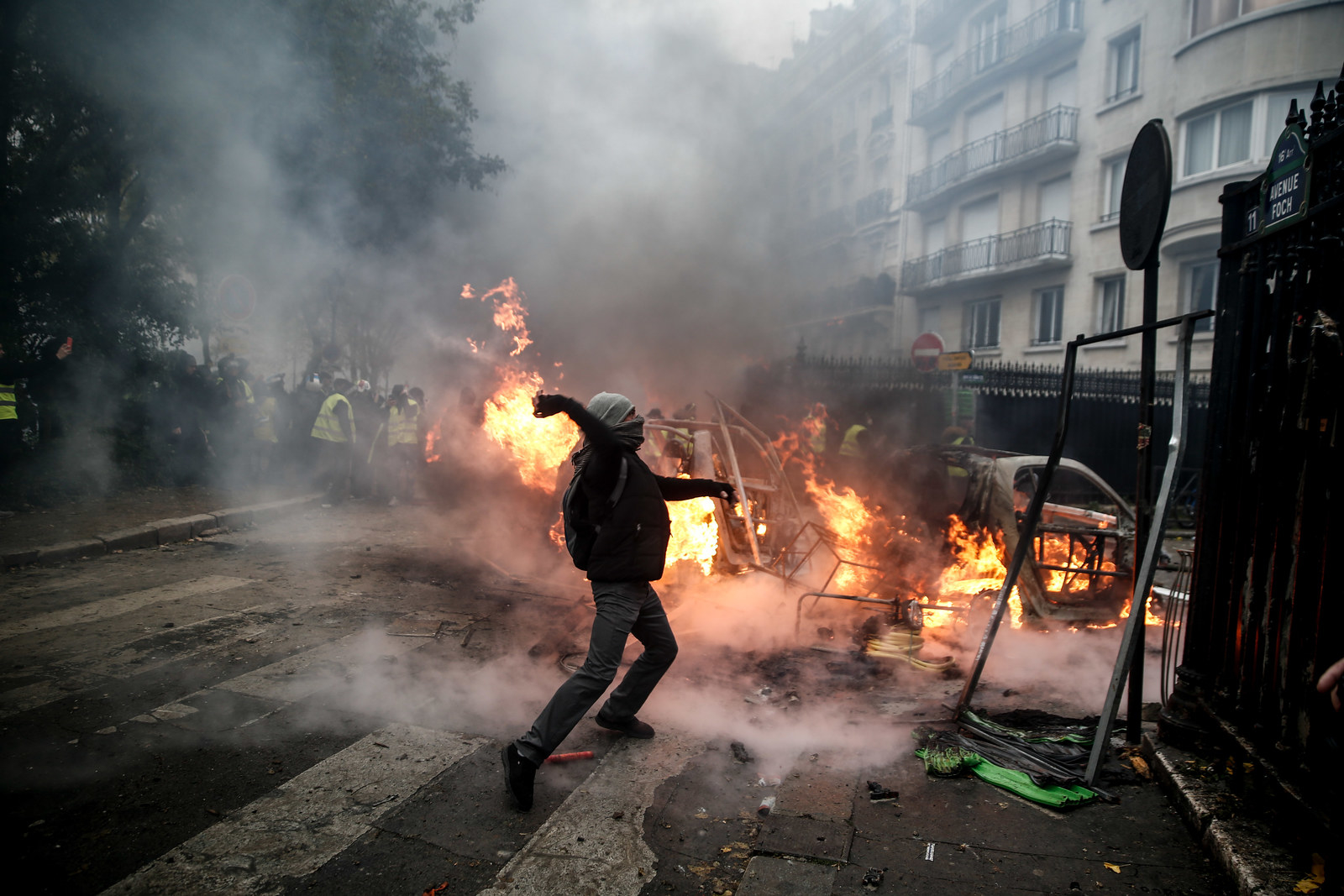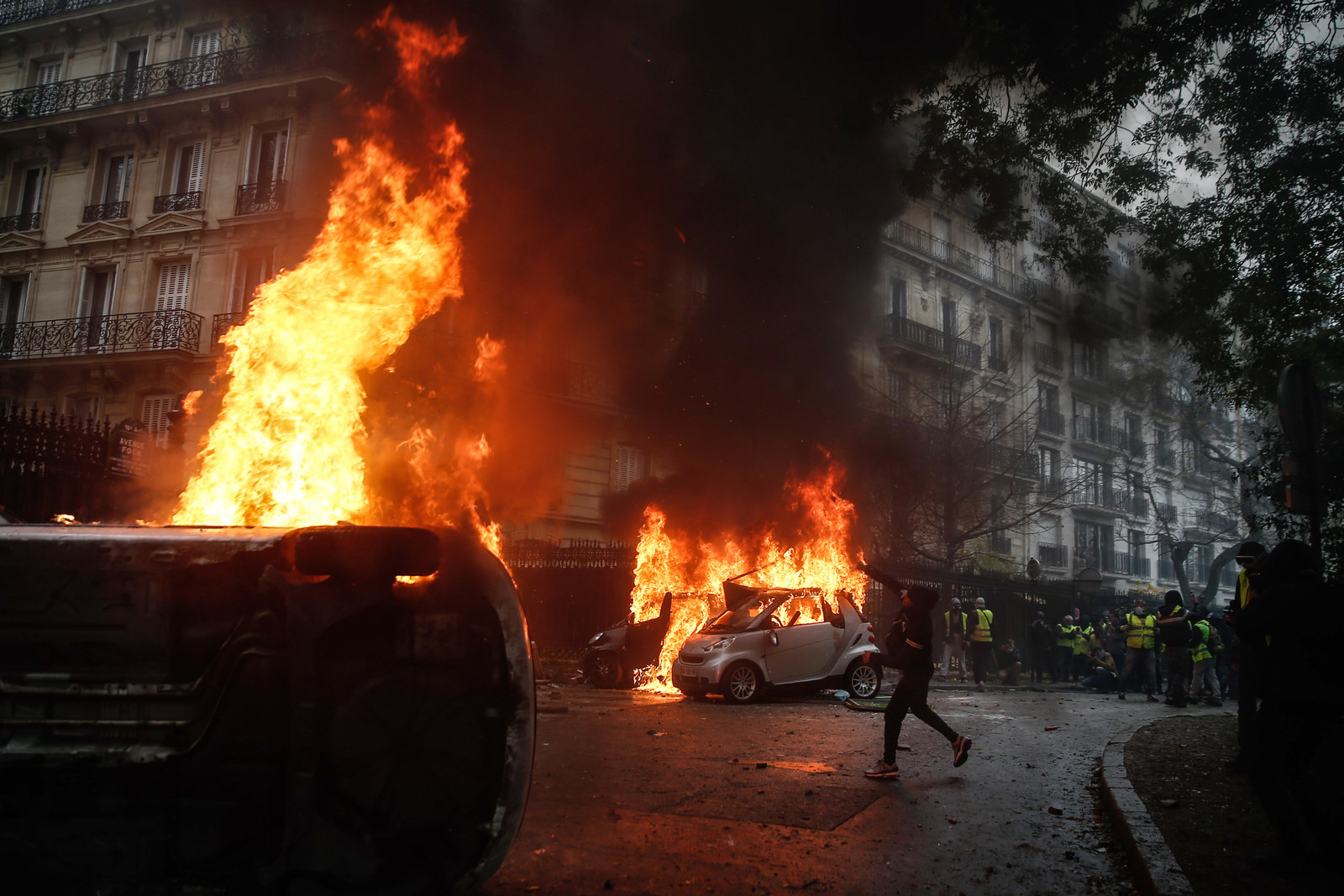 Macron said he planned to hold an interdepartmental meeting to address the unrest upon his return to France on Sunday.
"The culprits of this violence do not want change, want no improvement. They want chaos: They betray the causes they claim to serve and manipulate," Macron said. "They will be identified and held accountable for their actions before the courts."

"I will always respect the challenge. I'll always listen to the opposition. But I'll never accept violence," he added.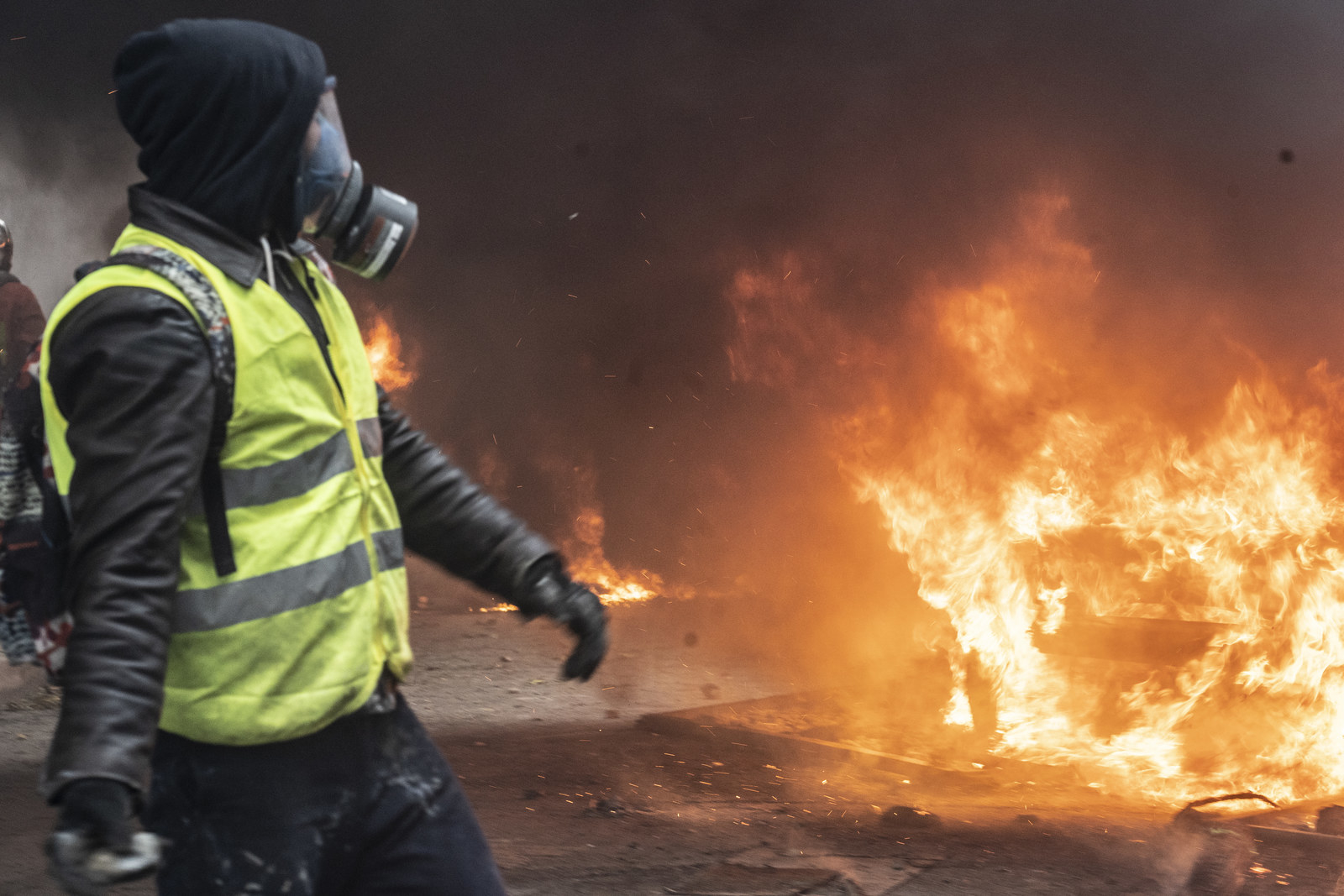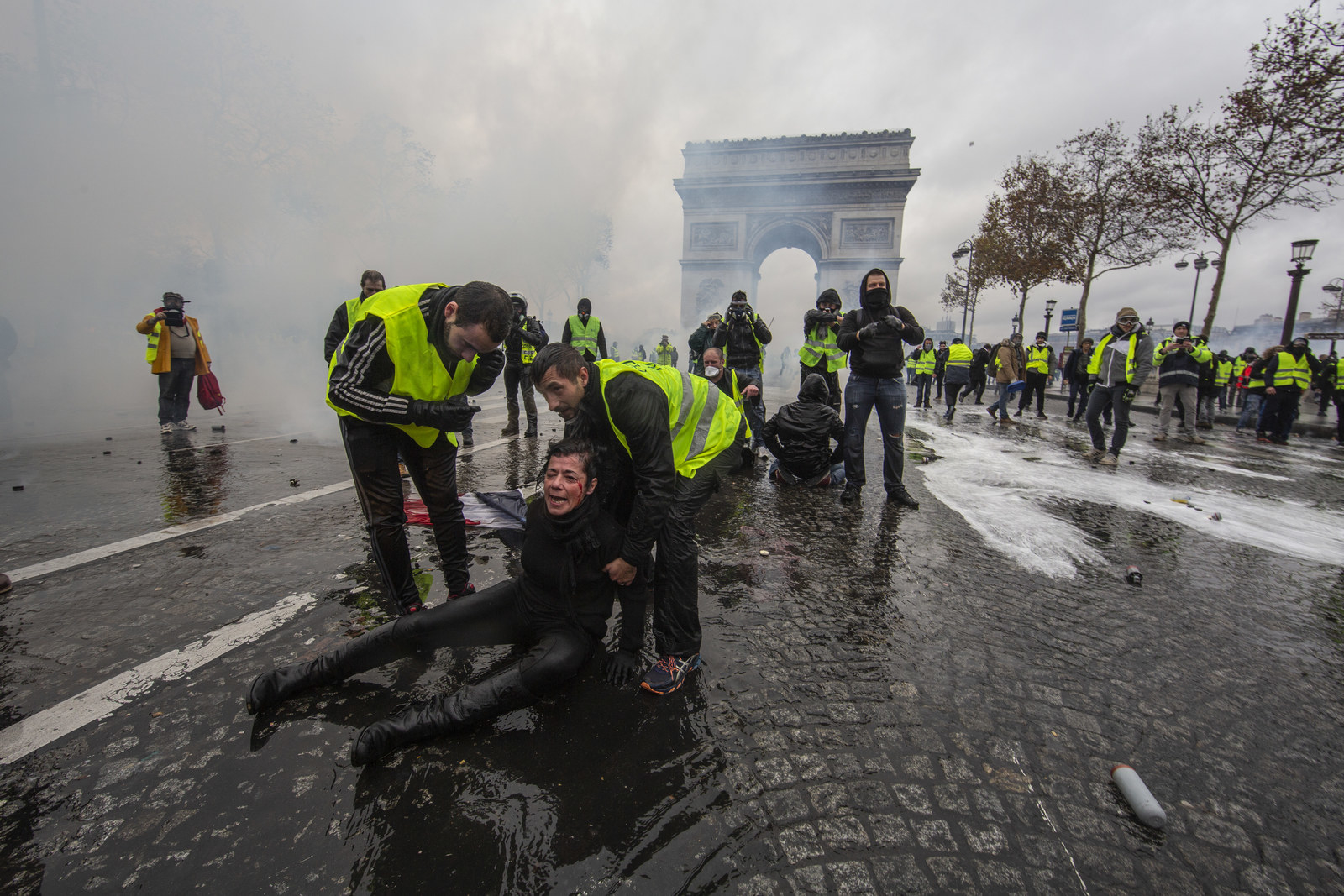 Visiting police headquarters in Paris on Saturday, French Prime Minister Édouard Philippe echoed Macron's call for protesters to begin a dialogue with the government.

"We are committed to dialogue and freedom of expression," Philippe said. "Anyone wishing to work on the definition of solutions will be welcome. I said it yesterday: The door of Matignon is open to them."