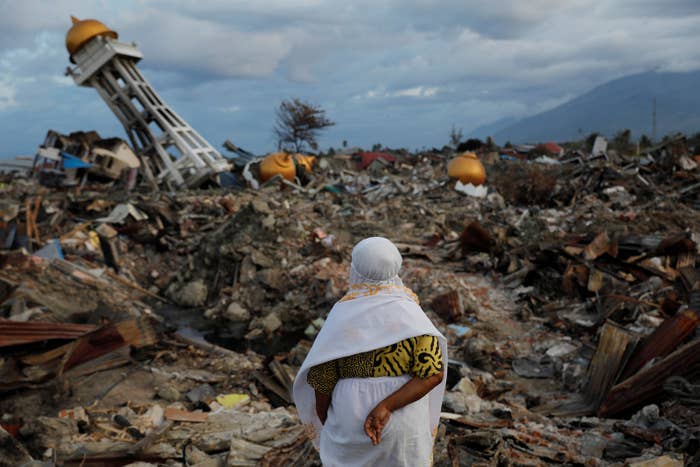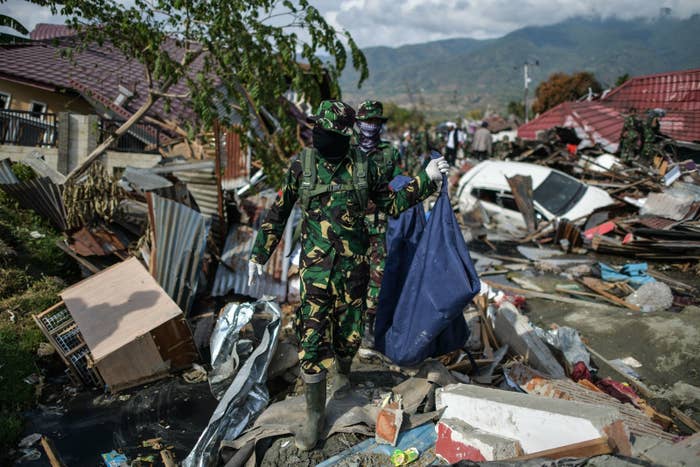 At a news conference in Jakarta on Sunday, Sutopo Purwo Nugroho, a spokesperson for Indonesia's disaster agency, BNPB, said that authorities were still working to confirm how many people were missing from villages where buildings had been sucked into liquefying mud.
Nightmarish conditions were seen across Sulawesi following the tsunami — several areas that were subjected to liquefaction, where soil turns to liquid and swallows up entire buildings, in some cases burying their occupants.
Hundreds of the dead who have been identified have been buried in mass graves in order to prevent the spread of disease.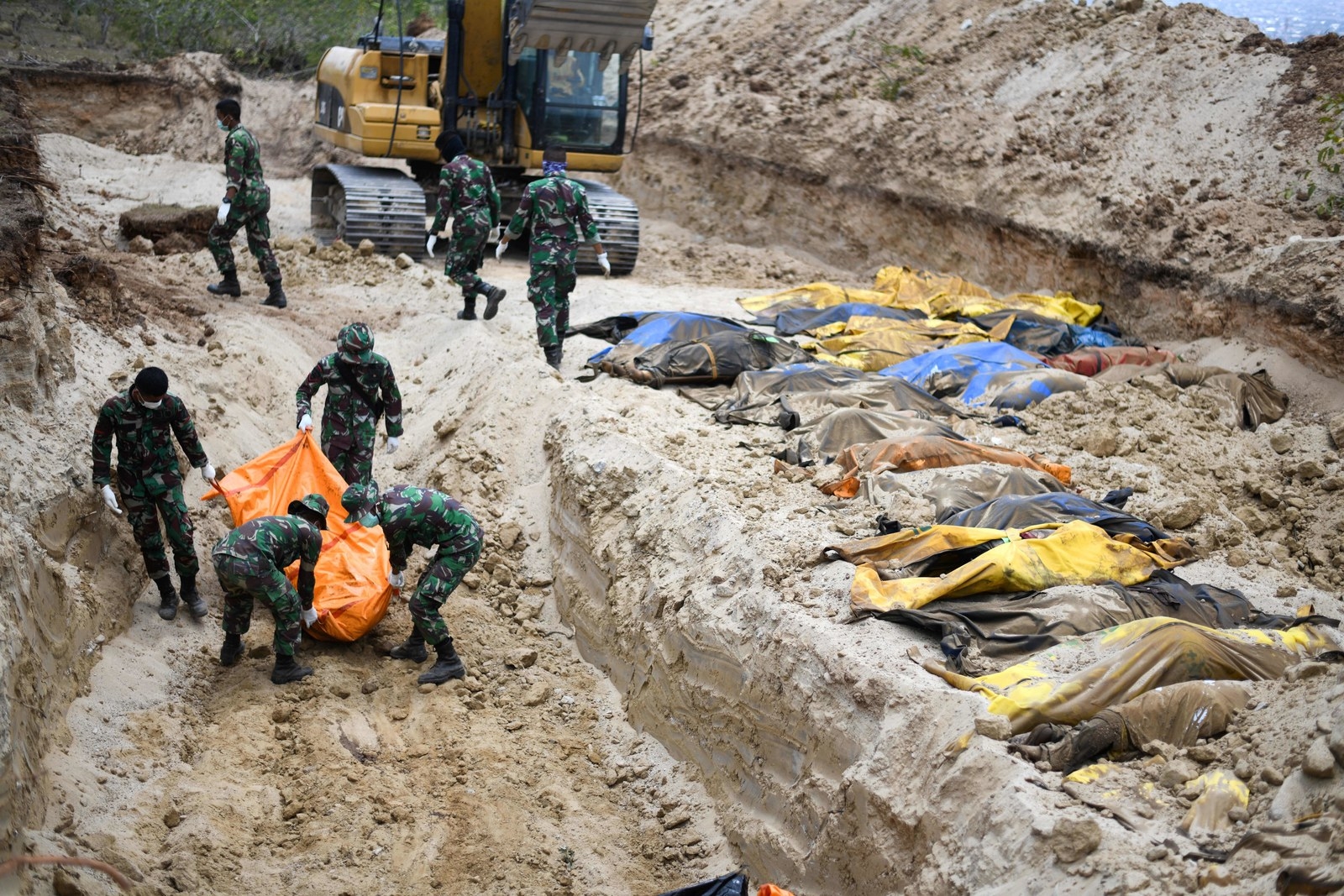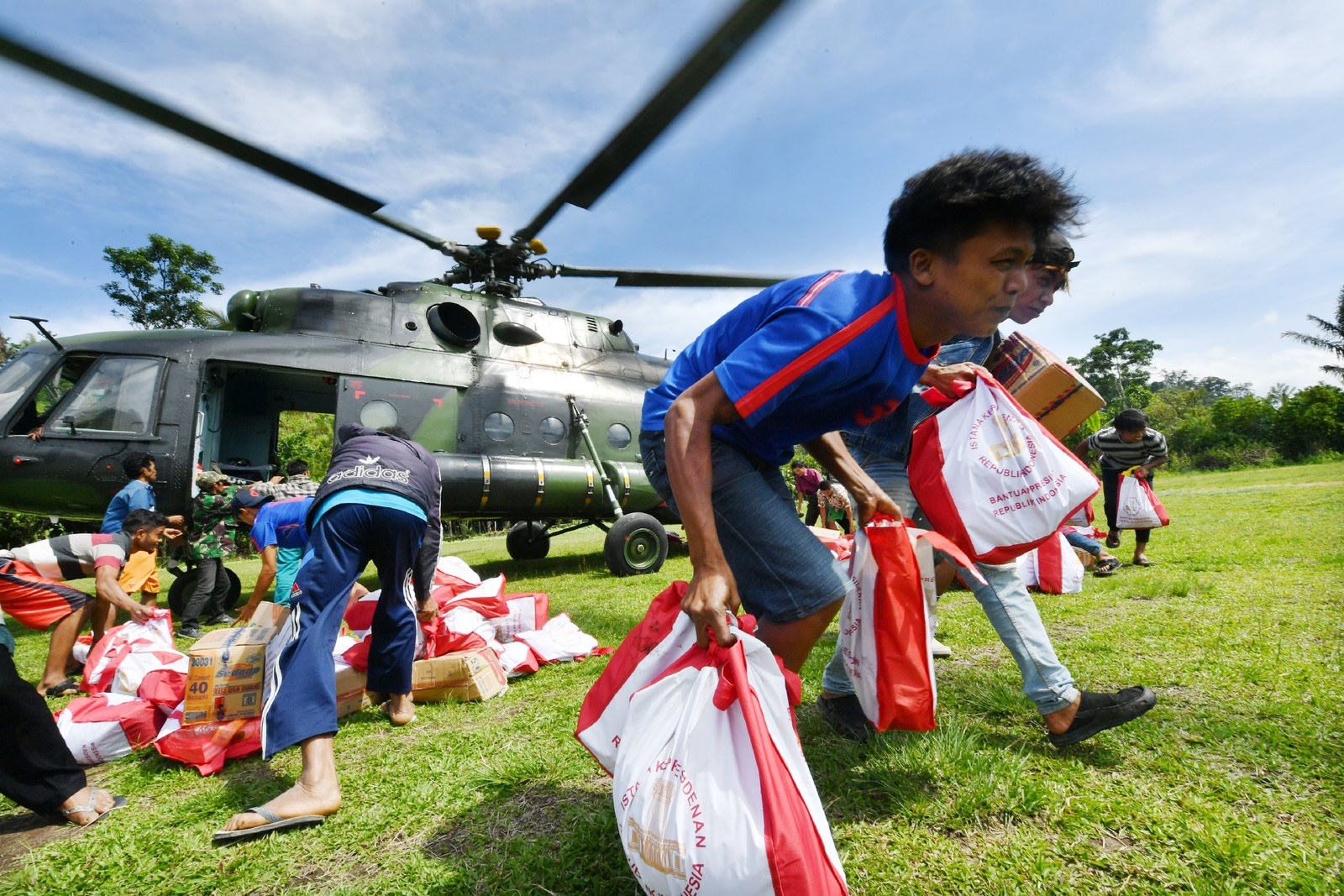 Aid has begun to reach some of the more remote areas of the island, including the Sigi district, according to Al Jazeera, where waves of mud and rock have devastated villages, and in some cases dragged bodies 4 kilometers from their original locations. "They fear half of the population here is dead," Al Jazeera's Jamela Alindogan, who is on the scene, said.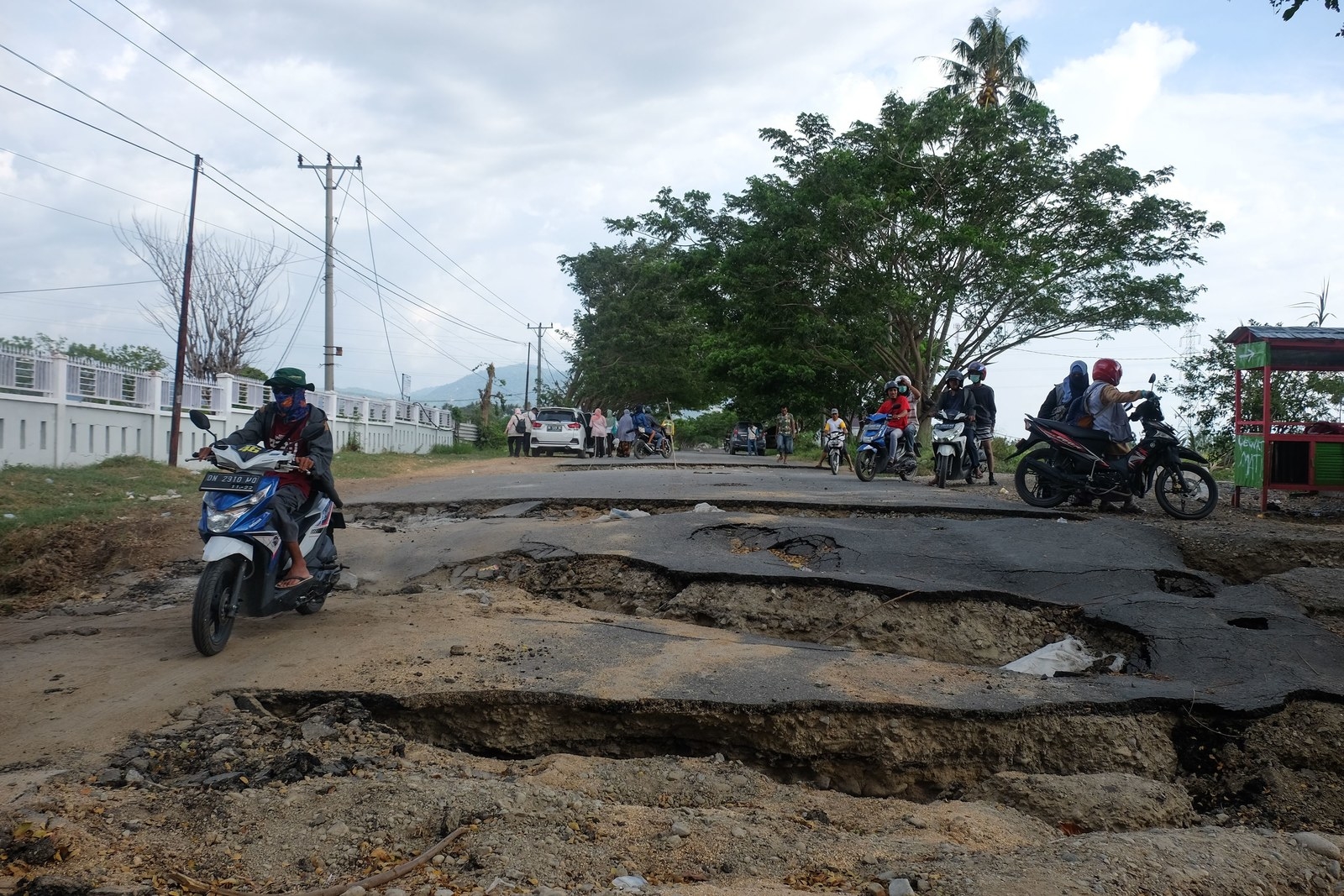 Aid workers are focusing on getting clean water, food, and medical assistance to those who have survived the disaster. A series of mobile health clinics have been established across Sulawesi, according to the Indonesian Red Cross.
"More and more aid is arriving every day — a plane has just arrived with generators and tarpaulins from the government of New Zealand — and 70 tons of Red Cross relief goods are on their way to Palu," IFRC spokesperson Iris van Deinse said.
"Many roads are still impassible, and access is still a major challenge, but we are bringing goods in by boat and volunteers are carrying aid to isolated communities on foot," she continued.

"The shock and trauma here is palpable, and the area is still affected by aftershocks a week after the disaster. Red Cross teams are doing everything they can to comfort survivors and evacuate them to safer areas of the island."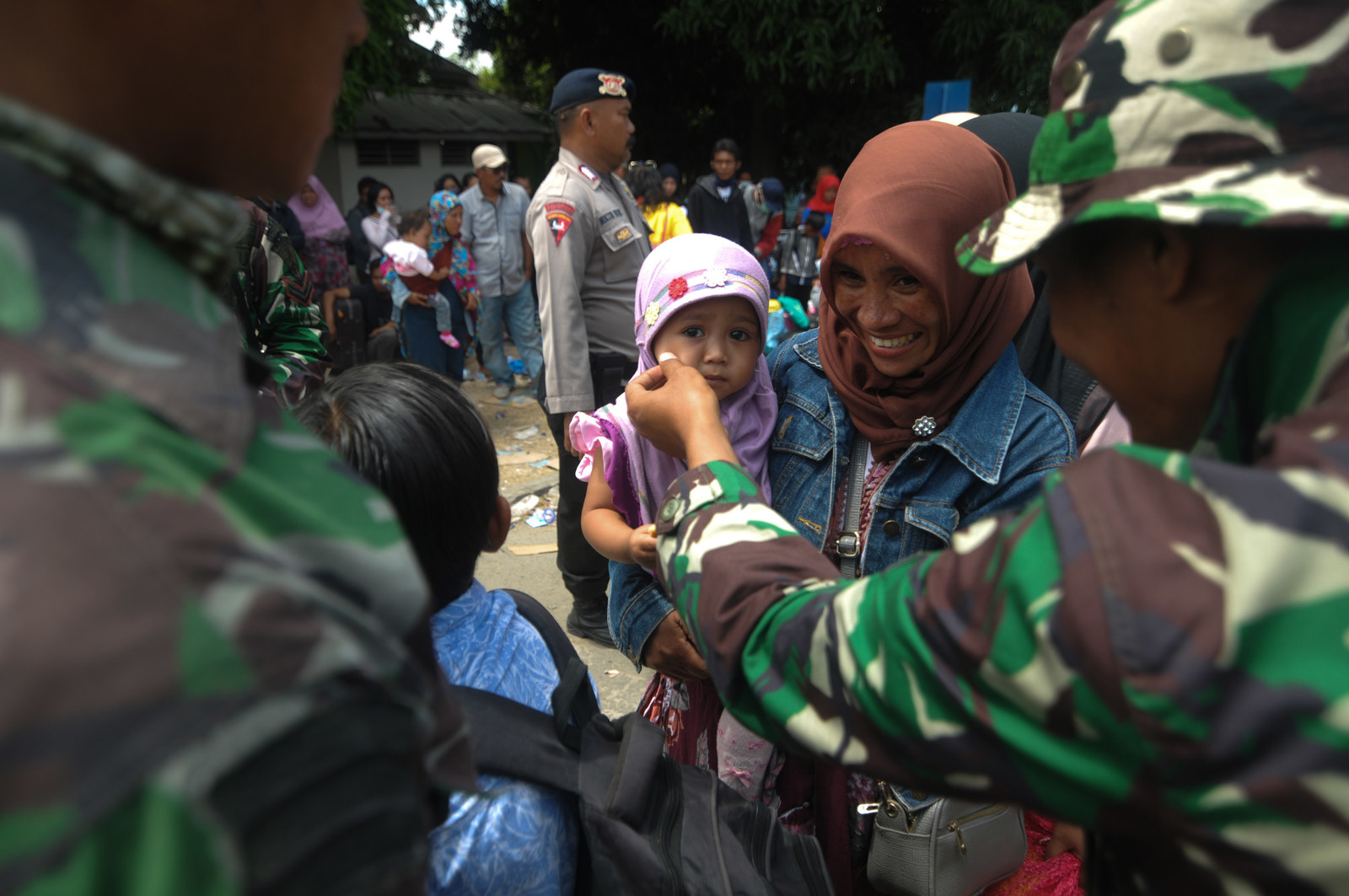 Aid workers with the Indonesian Red Cross are also working to escort survivors, from areas including Petobo and Balaroa, to safety.